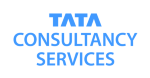 Industry Advisor [NB this opening has expired]
Occupation:
Affärskonsult, IT
Employer:
Tata Consultancy Services Sverige AB
Workplace location:
Stockholm
,
Stockholms län
,
Sverige
Last application date:
2022-01-24
Publication date:
2022-01-14
This opening in English:
Click here to read this opening in English and other languages
Presentation:
Tata Consultancy Services is an IT services, consulting and business solutions organization that delivers real results to global business, ensuring a level of certainty no other firm can match. TCS offers a consulting-led, integrated portfolio of IT, BPS, infrastructure, engineering and assurance services. This is delivered through its unique Global Network Delivery Model™, recognized as the benchmark of excellence in software development. A part of the Tata group, India's largest industrial conglomerate, TCS has over 318,000 of the world's best-trained consultants in 46 countries. The company generated consolidated revenues of US $13.4 billion for year ended March 31, 2014 and is listed on the National Stock Exchange and Bombay Stock Exchange in India
Present in the Nordic region since 1991, TCS has continuously invested in the market and has around 8,000 professionals working for in Sweden, Finland, Norway, Denmark, Iceland and across TCS' Global Network Delivery Model™ (GNDM™). Since 2010, TCS has shown strong growth in the region, with significant increase in local hiring.
TCS has been rated as number one in customer satisfaction in the Nordics for five consecutive years (by KPMG and Whitelane Research). In 2015, the Top Employers Institute certified TCS as #1 Top Employer in Europe for HR practices, with Sweden, Norway and Denmark among the eight markets where TCS was number one.
We are looking for a Industry Advisor. Depending on actual business requirements travel within Nordic and abroad will be required from time to time.
TCS experience/knowledge is a merit
Job Purpose
For all our BFSI clients in Europe NW, provide consulting, advisory and solutioning in compliance.
Subject Matter Expert (SME) in Financial Crimes Compliance (FCC) Domain, covering KYC, AML, Fraud Control and Regulatory Compliance
Key Responsibilities
For all our BFSI clients in Europe NW, provide consulting, advisory and solutioning in compliance in the below areas. Working with Account Teams on client specific engagements or pursuits:
a) Drive strategic process improvement initiatives for existing clients in BFSI compliance around KYC, AML, fraud
b) Conduct workshops with new and existing client stakeholders to discuss pain points and compliance gaps, technology enhancements/upgrades/ rationalisation/replacements warranted, based on industry best practices in KYC/AML and fraud control
c) Understand the requirements in the EU region on the latest AML regulations, fraud control policies, other compliance aspects and advise our clients of the changes accordingly
d) Participate in pre-sales, RFP/RFI for BFSI compliance bids and proactive proposals
e) Drive new business and revenue growth in the region
f) Work on innovation strategies for clients in KYC, AML, fraud compliance
g) Conceptualize new solution frameworks for clients based on understanding of their current landscape and challenges to be addressed
h) Provide domain advisory to compliance programs being driven by TCS for various clients in the region
i) Define future state of AML, KYC and fraud control system landscape, covering systems, processes and data flows
j) Provide industry knowledge, best practices, transformation trends, strategies being adopted around Regulatory compliance to our clients, and help them define their future roadmaps
Key Skills
KYC, AML, Fraud, Regulatory compliance knowledge across domain, process, product, technology, data, Regulations, digital innovation & applications
Other Skills and Responsibilities
Role involves pre-sales, sales, client facing, solutioning, communication, engaging with internal (ISU, Account teams) and external stakeholders (Clients, Analysts, Partners), driving client proposals and workshops, advisory on client business problems in compliance function
Processing of Personal Information
Our privacy notice describes how we collect and use personal data about you during and after the recruiting process in accordance with the General Data Protection Regulation (GDPR). This notice applies to all the job applicants who decided to share their information with Tata Consultancy Services Sverige AB.
If you have any questions regarding this or the recruitment process, please don't hesitate to contact us: sweden.careers@tcs.com
Link to our privacy notice: https://www.tcs.com/privacy-policy-eu
Record metadata
Click to view metadata

	
    id: 25519069
    external_id: null
    webpage_url: https://arbetsformedlingen.se/platsbanken/annonser/25519069
    logo_url: https://www.arbetsformedlingen.se/rest/arbetsgivare/rest/af/v3/arbetsplatser/80772178/logotyper/logo.png
    headline: Industry Advisor
    application_deadline: 2022-01-24T23:59:59
    number_of_vacancies: 1
    description: 
        text: Tata Consultancy Services is an IT services consulting and business solutions organization that delivers real results to global business ensuring a level of certainty no other firm can match. TCS offers a consulting-led integrated portfolio of IT BPS infrastructure engineering and assurance services. This is delivered through its unique Global Network Delivery Model™ recognized as the benchmark of excellence in software development. A part of the Tata group India's largest industrial conglomerate TCS has over 318000 of the world's best-trained consultants in 46 countries. The company generated consolidated revenues of US $13.4 billion for year ended March 31 2014 and is listed on the National Stock Exchange and Bombay Stock Exchange in India\nPresent in the Nordic region since 1991 TCS has continuously invested in the market and has around 8000 professionals working for in Sweden Finland Norway Denmark Iceland and across TCS' Global Network Delivery Model™ (GNDM™). Since 2010 TCS has shown strong growth in the region with significant increase in local hiring.\nTCS has been rated as number one in customer satisfaction in the Nordics for five consecutive years (by KPMG and Whitelane Research). In 2015 the Top Employers Institute certified TCS as #1 Top Employer in Europe for HR practices with Sweden Norway and Denmark among the eight markets where TCS was number one. \n \nWe are looking for a Industry Advisor. Depending on actual business requirements travel within Nordic and abroad will be required from time to time. \nTCS experience/knowledge is a merit\n\n\n Job Purpose\n For all our BFSI clients in Europe NW provide consulting advisory and solutioning in compliance.\nSubject Matter Expert (SME) in Financial Crimes Compliance (FCC) Domain covering KYC AML Fraud Control and Regulatory Compliance\n \n Key Responsibilities \n For all our BFSI clients in Europe NW provide consulting advisory and solutioning in compliance in the below areas. Working with Account Teams on client specific engagements or pursuits:\na) Drive strategic process improvement initiatives for existing clients in BFSI compliance around KYC AML fraud\nb) Conduct workshops with new and existing client stakeholders to discuss pain points and compliance gaps technology enhancements/upgrades/ rationalisation/replacements warranted based on industry best practices in KYC/AML and fraud control\nc) Understand the requirements in the EU region on the latest AML regulations fraud control policies other compliance aspects and advise our clients of the changes accordingly\nd) Participate in pre-sales RFP/RFI for BFSI compliance bids and proactive proposals\ne) Drive new business and revenue growth in the region\nf) Work on innovation strategies for clients in KYC AML fraud compliance\ng) Conceptualize new solution frameworks for clients based on understanding of their current landscape and challenges to be addressed\nh) Provide domain advisory to compliance programs being driven by TCS for various clients in the region\ni) Define future state of AML KYC and fraud control system landscape covering systems processes and data flows\nj) Provide industry knowledge best practices transformation trends strategies being adopted around Regulatory compliance to our clients and help them define their future roadmaps\n \n Key Skills\n KYC AML Fraud Regulatory compliance knowledge across domain process product technology data Regulations digital innovation & applications\n \nOther Skills and Responsibilities \nRole involves pre-sales sales client facing solutioning communication engaging with internal (ISU Account teams) and external stakeholders (Clients Analysts Partners) driving client proposals and workshops advisory on client business problems in compliance function\n \nProcessing of Personal Information \nOur privacy notice describes how we collect and use personal data about you during and after the recruiting process in accordance with the General Data Protection Regulation (GDPR). This notice applies to all the job applicants who decided to share their information with Tata Consultancy Services Sverige AB.\nIf you have any questions regarding this or the recruitment process please don't hesitate to contact us: sweden.careers@tcs.com\nLink to our privacy notice: https://www.tcs.com/privacy-policy-eu
        text_formatted: <p>Tata Consultancy Services is an IT services consulting and business solutions organization that delivers real results to global business ensuring a level of certainty no other firm can match. TCS offers a consulting-led integrated portfolio of IT BPS infrastructure engineering and assurance services. This is delivered through its unique Global Network Delivery Model™ recognized as the benchmark of excellence in software development. A part of the Tata group India's largest industrial conglomerate TCS has over 318000 of the world's best-trained consultants in 46 countries. The company generated consolidated revenues of US $13.4 billion for year ended March 31 2014 and is listed on the National Stock Exchange and Bombay Stock Exchange in India</p><p>Present in the Nordic region since 1991 TCS has continuously invested in the market and has around 8000 professionals working for in Sweden Finland Norway Denmark Iceland and across TCS' Global Network Delivery Model™ (GNDM™). Since 2010 TCS has shown strong growth in the region with significant increase in local hiring.</p><p>TCS has been rated as number one in customer satisfaction in the Nordics for five consecutive years (by KPMG and Whitelane Research). In 2015 the Top Employers Institute certified TCS as #1 Top Employer in Europe for HR practices with Sweden Norway and Denmark among the eight markets where TCS was number one. </p><p> </p><p>We are looking for a <strong>Industry Advisor. </strong>Depending on actual business requirements travel within Nordic and abroad will be required from time to time. </p><p>TCS experience/knowledge is a merit</p><p><br></p><p><strong> Job Purpose</strong></p><p><strong> </strong>For all our BFSI clients in Europe NW provide consulting advisory and solutioning in compliance.</p><p>Subject Matter Expert (SME) in Financial Crimes Compliance (FCC) Domain covering KYC AML Fraud Control and Regulatory Compliance</p><p><strong> </strong></p><p><strong> Key Responsibilities </strong></p><p><strong> </strong>For all our BFSI clients in Europe NW provide consulting advisory and solutioning in compliance in the below areas. Working with Account Teams on client specific engagements or pursuits:</p><p>a) Drive strategic process improvement initiatives for existing clients in BFSI compliance around KYC AML fraud</p><p>b) Conduct workshops with new and existing client stakeholders to discuss pain points and compliance gaps technology enhancements/upgrades/ rationalisation/replacements warranted based on industry best practices in KYC/AML and fraud control</p><p>c) Understand the requirements in the EU region on the latest AML regulations fraud control policies other compliance aspects and advise our clients of the changes accordingly</p><p>d) Participate in pre-sales RFP/RFI for BFSI compliance bids and proactive proposals</p><p>e) Drive new business and revenue growth in the region</p><p>f) Work on innovation strategies for clients in KYC AML fraud compliance</p><p>g) Conceptualize new solution frameworks for clients based on understanding of their current landscape and challenges to be addressed</p><p>h) Provide domain advisory to compliance programs being driven by TCS for various clients in the region</p><p>i) Define future state of AML KYC and fraud control system landscape covering systems processes and data flows</p><p>j) Provide industry knowledge best practices transformation trends strategies being adopted around Regulatory compliance to our clients and help them define their future roadmaps</p><p><strong> </strong></p><p> <strong>Key Skills</strong></p><p><strong> </strong>KYC AML Fraud Regulatory compliance knowledge across domain process product technology data Regulations digital innovation &amp; applications</p><p><strong> </strong></p><p><strong>Other Skills and Responsibilities </strong></p><p>Role involves pre-sales sales client facing solutioning communication engaging with internal (ISU Account teams) and external stakeholders (Clients Analysts Partners) driving client proposals and workshops advisory on client business problems in compliance function</p><p> </p><p><strong>Processing of Personal Information </strong></p><p>Our privacy notice describes how we collect and use personal data about you during and after the recruiting process in accordance with the General Data Protection Regulation (GDPR). This notice applies to all the job applicants who decided to share their information with Tata Consultancy Services Sverige AB.</p><p>If you have any questions regarding this or the recruitment process please don't hesitate to contact us: sweden.careers@tcs.com</p><p>Link to our privacy notice: https://www.tcs.com/privacy-policy-eu </p>
        company_information: null
        needs: null
        requirements: null
        conditions: null
    employment_type: 
        concept_id: PFZr_Syz_cUq
        label: Vanlig anställning
        legacy_ams_taxonomy_id: 1
    salary_type: 
        concept_id: asrX_9Df_ukn
        label: Fast och rörlig lön
        legacy_ams_taxonomy_id: 7
    salary_description: null
    duration: 
        concept_id: a7uU_j21_mkL
        label: Tills vidare
        legacy_ams_taxonomy_id: 1
    working_hours_type: 
        concept_id: 6YE1_gAC_R2G
        label: Heltid
        legacy_ams_taxonomy_id: 1
    scope_of_work: 
        min: 0
        max: 100
    access: null
    employer: 
        phone_number: null
        email: null
        url: null
        organization_number: 5565594008
        name: Tata Consultancy Services Sverige AB
        workplace: Tata Consultancy Services Sverige AB
    application_details: 
        information: null
        reference: null
        email: sweden.careers@tcs.com
        via_af: false
        url: null
        other: null
    experience_required: true
    access_to_own_car: false
    driving_license_required: false
    driving_license: null
    occupation: 
        concept_id: TT8h_qKk_1iu
        label: Affärskonsult IT
        legacy_ams_taxonomy_id: 7579
    occupation_group: 
        concept_id: UXKZ_3zZ_ipB
        label: Systemanalytiker och IT-arkitekter m.fl.
        legacy_ams_taxonomy_id: 2511
    occupation_field: 
        concept_id: apaJ_2ja_LuF
        label: Data/IT
        legacy_ams_taxonomy_id: 3
    workplace_address: 
        municipality: Stockholm
        municipality_code: 0180
        municipality_concept_id: AvNB_uwa_6n6
        region: Stockholms län
        region_code: 01
        region_concept_id: CifL_Rzy_Mku
        country: Sverige
        country_code: 199
        country_concept_id: i46j_HmG_v64
        street_address: Mäster Samuelsgatan 57 (12tr)
        postcode: 11157
        city: Stockholm
        coordinates: 
            18.064777111450350588484070613048970699310302734375
            59.33380899627493221260010614059865474700927734375
    must_have: 
        skills: 
        languages: 
        work_experiences: 
    nice_to_have: 
        skills: 
        languages: 
        work_experiences: 
                legacy_ams_taxonomy_id: 7579
                concept_id: TT8h_qKk_1iu
                weight: 5
                label: Affärskonsult IT
    application_contacts: 
    publication_date: 2022-01-14T00:45:46
    last_publication_date: 2022-01-24T23:59:59
    removed: true
    removed_date: 2022-01-25T03:36:50
    source_type: VIA_ANNONSERA
    timestamp: 1642117546189
    application_deadline_short: 2022-01-24
    publication_date_short: 2022-01-14
    last_publication_date_short: 2022-01-24
    logo_url_sanitized_rescaled: https://swedishjobs.se/thumbnail/httpswww.arbetsformedlingen.serestarbetsgivarerestafv3arbetsplatser80772178logotyperlogo-rescaled.png
    logo_url_sanitized: https://swedishjobs.se/thumbnail/httpswww.arbetsformedlingen.serestarbetsgivarerestafv3arbetsplatser80772178logotyperlogo.png