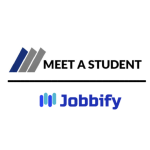 Salesperson Danish speaking [NB this opening has expired]
Occupation:
Innesäljare
Employer:
Meet a Group international AB
Workplace location:
Göteborg
,
Västra Götalands län
,
Sverige
Last application date:
2022-01-20
Publication date:
2022-01-14
Prerequisites
Languages: Danska;
This opening in English: Click here to read this opening in English and other languages
Presentation:
Meet a Student är en jobbplattform för studenter och juniora talanger.
För kunds räkning söker vi nu:
About us
GAIAM (with the associated brands SPRI and TAKEYA) is the world's largest yoga brand with the headquarter in New York, USA and the European headquarter in Billdal, Gothenburg. Gaiam has a turnover of more than 2 billion SEK and is the largest manufacturer of yoga mats and yoga accessories.
The European office is responsible for production, sales, marketing and customer service for the European market. We have had a very successful 2021 and is now a market-leading yoga and fitness brand in many European countries.
Working at GAIAM
Working with some of the biggest brands in yoga, fitness and hydration bottles in a market with great growth and potential is both motivating, rewarding and developing. The office has a social and open atmosphere with office rooms and spaces that makes it natural to meet for discussions, reviews and meetings.
The office is located at Kungsporten in Billdal, right next to road 158 between Gothenburg and Kungsbacka. Good commuting opportunities with nearby bus stop about 200 meters from our office. Free parking just outside the office for those who take the car to work.
The person we are looking for
We are looking for you who are native Danish and fluent in the Danish language in speech and writing in order to be able to communicate professionally with our customers in Denmark. In addition to Danish, good speaking and writing skills in English and/or Swedish are required. From our office, you process potential customers, create relationships and answer questions from existing customers. You will be responsible for creating contact with both small and large customers in the Danish market.
The job position is part-time for 1-2 days a week.
Driven by sales and by succeeding in business, you are structured and thorough both at work and personally. You need to be service-oriented and appreciate the contact with customers via phone and e-mail. You can work well in a team and enjoy being in the office as we only work from here.
We look forward to receiving your application. Selection and calling for an interview takes place on an ongoing basis.
Record metadata
Click to view metadata

	
    id: 25521836
    external_id: null
    webpage_url: https://arbetsformedlingen.se/platsbanken/annonser/25521836
    logo_url: https://www.arbetsformedlingen.se/rest/arbetsgivare/rest/af/v3/arbetsplatser/87837001/logotyper/logo.png
    headline: Salesperson Danish speaking
    application_deadline: 2022-01-20T23:59:59
    number_of_vacancies: 1
    description: 
        text: Meet a Student är en jobbplattform för studenter och juniora talanger. \nFör kunds räkning söker vi nu:\nAbout us\nGAIAM (with the associated brands SPRI and TAKEYA) is the world's largest yoga brand with the headquarter in New York USA and the European headquarter in Billdal Gothenburg. Gaiam has a turnover of more than 2 billion SEK and is the largest manufacturer of yoga mats and yoga accessories.\nThe European office is responsible for production sales marketing and customer service for the European market. We have had a very successful 2021 and is now a market-leading yoga and fitness brand in many European countries.\nWorking at GAIAM\nWorking with some of the biggest brands in yoga fitness and hydration bottles in a market with great growth and potential is both motivating rewarding and developing. The office has a social and open atmosphere with office rooms and spaces that makes it natural to meet for discussions reviews and meetings.\nThe office is located at Kungsporten in Billdal right next to road 158 between Gothenburg and Kungsbacka. Good commuting opportunities with nearby bus stop about 200 meters from our office. Free parking just outside the office for those who take the car to work.\nThe person we are looking for\nWe are looking for you who are native Danish and fluent in the Danish language in speech and writing in order to be able to communicate professionally with our customers in Denmark. In addition to Danish good speaking and writing skills in English and/or Swedish are required. From our office you process potential customers create relationships and answer questions from existing customers. You will be responsible for creating contact with both small and large customers in the Danish market.\nThe job position is part-time for 1-2 days a week.\nDriven by sales and by succeeding in business you are structured and thorough both at work and personally. You need to be service-oriented and appreciate the contact with customers via phone and e-mail. You can work well in a team and enjoy being in the office as we only work from here.\nWe look forward to receiving your application. Selection and calling for an interview takes place on an ongoing basis.
        text_formatted: <p><strong>Meet a Student är en jobbplattform för studenter och juniora talanger. </strong></p><p><strong>För kunds räkning söker vi nu:</strong></p><p><strong>About us</strong></p><p>GAIAM (with the associated brands SPRI and TAKEYA) is the world's largest yoga brand with the headquarter in New York USA and the European headquarter in Billdal Gothenburg. Gaiam has a turnover of more than 2 billion SEK and is the largest manufacturer of yoga mats and yoga accessories.</p><p>The European office is responsible for production sales marketing and customer service for the European market. We have had a very successful 2021 and is now a market-leading yoga and fitness brand in many European countries.</p><p><strong>Working at GAIAM</strong></p><p>Working with some of the biggest brands in yoga fitness and hydration bottles in a market with great growth and potential is both motivating rewarding and developing. The office has a social and open atmosphere with office rooms and spaces that makes it natural to meet for discussions reviews and meetings.</p><p>The office is located at Kungsporten in Billdal right next to road 158 between Gothenburg and Kungsbacka. Good commuting opportunities with nearby bus stop about 200 meters from our office. Free parking just outside the office for those who take the car to work.</p><p><strong>The person we are looking for</strong></p><p>We are looking for you who are native Danish and fluent in the Danish language in speech and writing in order to be able to communicate professionally with our customers in Denmark. In addition to Danish good speaking and writing skills in English and/or Swedish are required. From our office you process potential customers create relationships and answer questions from existing customers. You will be responsible for creating contact with both small and large customers in the Danish market.</p><p>The job position is part-time for 1-2 days a week.</p><p>Driven by sales and by succeeding in business you are structured and thorough both at work and personally. You need to be service-oriented and appreciate the contact with customers via phone and e-mail. You can work well in a team and enjoy being in the office as we only work from here.</p><p>We look forward to receiving your application. Selection and calling for an interview takes place on an ongoing basis.</p><p><br></p>
        company_information: null
        needs: null
        requirements: null
        conditions: null
    employment_type: 
        concept_id: PFZr_Syz_cUq
        label: Vanlig anställning
        legacy_ams_taxonomy_id: 1
    salary_type: 
        concept_id: oG8G_9cW_nRf
        label: Fast månads- vecko- eller timlön
        legacy_ams_taxonomy_id: 1
    salary_description: null
    duration: 
        concept_id: a7uU_j21_mkL
        label: Tills vidare
        legacy_ams_taxonomy_id: 1
    working_hours_type: 
        concept_id: 947z_JGS_Uk2
        label: Deltid
        legacy_ams_taxonomy_id: 2
    scope_of_work: 
        min: 0
        max: 100
    access: null
    employer: 
        phone_number: null
        email: null
        url: https://meetastudent.com/sv/
        organization_number: 5591911747
        name: Meet a Group international AB
        workplace: Meet a Group international AB
    application_details: 
        information: null
        reference: null
        email: null
        via_af: false
        url: https://meetastudent.com/sv/ledigajobb/16533-salesperson-danish-speaking/
        other: null
    experience_required: false
    access_to_own_car: false
    driving_license_required: false
    driving_license: null
    occupation: 
        concept_id: jsUx_ngg_Kz2
        label: Innesäljare
        legacy_ams_taxonomy_id: 2603
    occupation_group: 
        concept_id: oXSW_fbY_XrY
        label: Företagssäljare
        legacy_ams_taxonomy_id: 3322
    occupation_field: 
        concept_id: RPTn_bxG_ExZ
        label: Försäljning inköp marknadsföring
        legacy_ams_taxonomy_id: 5
    workplace_address: 
        municipality: Göteborg
        municipality_code: 1480
        municipality_concept_id: PVZL_BQT_XtL
        region: Västra Götalands län
        region_code: 14
        region_concept_id: zdoY_6u5_Krt
        country: Sverige
        country_code: 199
        country_concept_id: i46j_HmG_v64
        street_address: null
        postcode: null
        city: null
        coordinates: 
            null
            null
    must_have: 
        skills: 
        languages: 
                legacy_ams_taxonomy_id: 274
                concept_id: yGZ2_39H_oPN
                weight: 10
                label: Danska
        work_experiences: 
    nice_to_have: 
        skills: 
        languages: 
        work_experiences: 
    application_contacts: 
    publication_date: 2022-01-14T13:35:21
    last_publication_date: 2022-01-20T23:59:59
    removed: true
    removed_date: 2022-01-17T15:23:43
    source_type: VIA_ANNONSERA
    timestamp: 1642163721260
    application_deadline_short: 2022-01-20
    publication_date_short: 2022-01-14
    last_publication_date_short: 2022-01-20
    logo_url_sanitized_rescaled: https://swedishjobs.se/thumbnail/httpswww.arbetsformedlingen.serestarbetsgivarerestafv3arbetsplatser87837001logotyperlogo-rescaled.png
    logo_url_sanitized: https://swedishjobs.se/thumbnail/httpswww.arbetsformedlingen.serestarbetsgivarerestafv3arbetsplatser87837001logotyperlogo.png