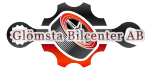 Bilmekaniker, Biltvättare [NB this opening has expired]
Occupation:
Fordonstekniker/Bilmekaniker/Personbilsmekaniker
Employer:
Glömsta Bilcenter AB
Workplace location:
Huddinge
,
Stockholms län
,
Sverige
Last application date:
2022-10-16
Publication date:
2022-10-15
This opening in English:
Click here to read this opening in English and other languages
Presentation:
Som tekniker på Glömsta Bilcenter AB kommer du att utföra felsökning, service och reparation samt göra fordonen leveransklara till kund. I Huddinge arbetar vi med service och försäljning av Volkswagen, Audi ,Volkswagen transportbilar och Skoda.
Tillsammans arbetar du i ett team med flera duktiga tekniker och servicerådgivare där ni har hjälp av Volkswagen standards och processer för arbetet.
Öppen för alla
Vi fokuserar på din kompetens, inte dina övriga förutsättningar. Vi är öppna för att anpassa rollen eller arbetsplatsen efter dina behov.
Record metadata
Click to view metadata

	
    id: 26173130
    external_id: null
    webpage_url: https://arbetsformedlingen.se/platsbanken/annonser/26173130
    logo_url: https://www.arbetsformedlingen.se/rest/arbetsgivare/rest/af/v3/arbetsplatser/87824604/logotyper/logo.png
    headline: Bilmekaniker Biltvättare
    application_deadline: 2022-10-16T23:59:59
    number_of_vacancies: 3
    description: 
        text: Som tekniker på Glömsta Bilcenter AB kommer du att utföra felsökning service och reparation samt göra fordonen leveransklara till kund. I Huddinge arbetar vi med service och försäljning av Volkswagen Audi Volkswagen transportbilar och Skoda.\nTillsammans arbetar du i ett team med flera duktiga tekniker och servicerådgivare där ni har hjälp av Volkswagen standards och processer för arbetet.\nÖppen för alla\nVi fokuserar på din kompetens inte dina övriga förutsättningar. Vi är öppna för att anpassa rollen eller arbetsplatsen efter dina behov.
        text_formatted: <p>Som tekniker på Glömsta Bilcenter AB kommer du att utföra felsökning service och reparation samt göra fordonen leveransklara till kund. I Huddinge arbetar vi med service och försäljning av Volkswagen Audi Volkswagen transportbilar och Skoda.</p><p>Tillsammans arbetar du i ett team med flera duktiga tekniker och servicerådgivare där ni har hjälp av Volkswagen standards och processer för arbetet.</p><p id=\oppenforalla\>Öppen för alla\nVi fokuserar på din kompetens inte dina övriga förutsättningar. Vi är öppna för att anpassa rollen eller arbetsplatsen efter dina behov.</p>
        company_information: null
        needs: null
        requirements: null
        conditions: null
    employment_type: 
        concept_id: PFZr_Syz_cUq
        label: Vanlig anställning
        legacy_ams_taxonomy_id: 1
    salary_type: 
        concept_id: oG8G_9cW_nRf
        label: Fast månads- vecko- eller timlön
        legacy_ams_taxonomy_id: 1
    salary_description: null
    duration: 
        concept_id: a7uU_j21_mkL
        label: Tills vidare
        legacy_ams_taxonomy_id: 1
    working_hours_type: 
        concept_id: 6YE1_gAC_R2G
        label: Heltid
        legacy_ams_taxonomy_id: 1
    scope_of_work: 
        min: 100
        max: 100
    access: null
    employer: 
        phone_number: null
        email: null
        url: https://glomstabilcenter.com/
        organization_number: 5592802507
        name: Glömsta Bilcenter AB
        workplace: Glömsta Bilcenter AB
    application_details: 
        information: null
        reference: null
        email: info@glomstabilcenter.com
        via_af: false
        url: https://glomstabilcenter.com/
        other: Maila eller ring 0722514843
    experience_required: true
    access_to_own_car: false
    driving_license_required: true
    driving_license: 
            concept_id: VTK8_WRx_GcM
            label: B
            legacy_ams_taxonomy_id: 3
            concept_id: ftCQ_gFu_L4b
            label: Utökad B
            legacy_ams_taxonomy_id: 18
    occupation: 
        concept_id: bLKd_4Wg_3rn
        label: Fordonstekniker/Bilmekaniker/Personbilsmekaniker
        legacy_ams_taxonomy_id: 600
    occupation_group: 
        concept_id: Lzpv_ofL_3H5
        label: Motorfordonsmekaniker och fordonsreparatörer
        legacy_ams_taxonomy_id: 7231
    occupation_field: 
        concept_id: yhCP_AqT_tns
        label: Installation drift underhåll
        legacy_ams_taxonomy_id: 10
    workplace_address: 
        municipality: Huddinge
        municipality_code: 0126
        municipality_concept_id: g1Gc_aXK_EKu
        region: Stockholms län
        region_code: 01
        region_concept_id: CifL_Rzy_Mku
        country: Sverige
        country_code: 199
        country_concept_id: i46j_HmG_v64
        street_address: Glömstavägen 546
        postcode: 14132
        city: Huddinge
        coordinates: 
            17.9103579436312685402299393899738788604736328125
            59.238023206831343259182176552712917327880859375
    must_have: 
        skills: 
        languages: 
        work_experiences: 
        education: 
        education_level: 
    nice_to_have: 
        skills: 
        languages: 
                weight: 5
                concept_id: zSLA_vw2_FXN
                label: Svenska
                legacy_ams_taxonomy_id: 502
        work_experiences: 
                weight: 5
                concept_id: bLKd_4Wg_3rn
                label: Fordonstekniker/Bilmekaniker/Personbilsmekaniker
                legacy_ams_taxonomy_id: 600
        education: 
        education_level: 
    application_contacts: 
    publication_date: 2022-10-15T12:09:56
    last_publication_date: 2022-10-16T23:59:59
    removed: true
    removed_date: 2022-10-17T00:37:49
    source_type: VIA_ANNONSERA
    timestamp: 1665828596530
    application_deadline_short: 2022-10-16
    publication_date_short: 2022-10-15
    last_publication_date_short: 2022-10-16
    logo_url_sanitized: https://swedishjobs.se/thumbnail/httpswww.arbetsformedlingen.serestarbetsgivarerestafv3arbetsplatser87824604logotyperlogo.png
    logo_url_sanitized_rescaled: https://swedishjobs.se/thumbnail/httpswww.arbetsformedlingen.serestarbetsgivarerestafv3arbetsplatser87824604logotyperlogo-rescaled.png