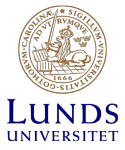 PostDoc (two years) to the LDM-team at MAX IV
Occupation:
Forskarassistent
Employer:
Lunds universitet, MAX IV, Spectroscopy
Workplace location:
Lund
,
Skåne län
,
Sverige
Last application date:
2022-08-14
Publication date:
2022-07-01
Prerequisites
Work experiences: Forskarassistent;
This opening in English: Click here to read this opening in English and other languages
Presentation:
Lund University was founded in 1666 and is repeatedly ranked among the world's top 100 universities. The University has around 44 000 students and more than 8 000 staff based in Lund, Helsingborg and Malmö. We are united in our efforts to understand, explain and improve our world and the human condition.
Lund University welcomes applicants with diverse backgrounds and experiences. We regard gender equality and diversity as a strength and an asset.
The Low-Density Matter (LDM) team at MAX IV is engaged in activities related to gas-phase and liquid phase research.
We are now looking for an enthusiastic and skilled postdoctoral researcher with expertise in LDM physics to participate in various projects managed by the LDM team at MAX IV.
In addition to participating in different aspects of design, building and commissioning of various pieces of equipment, the candidate is also expected to participate in user support when the LDM instrumentation is in use at one of MAX IV's LDM-relevant beamlines.
Description of the LDM-team
MAX IV currently has a number of LDM-relevant beamlines including FlexPES, FinEstBeAMS, VERITAS and RIXS @ SPECIES. Each of these beamlines has/will have the possibility of allowing different types of gas-phase/liquid-phase measurements at one of its own end stations or by accommodating a mobile end station.
A mobile modular end station (ICE) is now available to general users at MAX IV enabling research on molecular/cluster beams. The ICE end station houses a Reaction Microscope spectrometer that enables high-resolution multi-coincidence and momentum imaging spectroscopies. More information regarding the ICE end station and other LDM equipment at MAX IV can be found here: https://www.maxiv.lu.se/accelerators-beamlines/beamlines/low-density-matter-at-max-iv/
Job description
The work tasks of the postdoc in the LDM-team include, but are not limited to, the following:
- Participate in the commissioning, maintenance, preparation and operation of various pieces of LDM equipment. This equipment includes the ICE end station and some sample delivery systems (molecular jet/cluster source and liquid jet sources)
- Provide user support on LDM equipment
- Participate in the design or build-up of more LDM relevant equipment when the need arises
The candidate will have the possibility to apply for beamtimes at MAX IV to conduct his or her own research using the LDM equipment at MAX IV or to apply for beamtimes at other facilities. Therefore, it is expected that the candidate will have a strong vision with regards to various research projects that they would like to pursue whilst employed in this position.
Qualifications
- The candidate must hold a PhD in physics, solid state chemistry or another relevant field (please see "Important information" below)
- Documented experience in the use of ultra-high vacuum equipment
- Documented experience in at least one relevant multi-coincident technique
- Experience in working at a large-scale scientific facility (example synchrotron, FEL, etc) as either a user or as a member of staff
- Experience in using/maintaining a relevant sample delivery system (example molecular beam sources, cluster sources or liquid jet source)
- Experience in the handling of gases
- The ability to work in a team and good communication skills are extremely important for this position
- The successful candidate is expected to have the ability to work independently in the lab, as well as part of a team. This position is foreseen to involve collaboration with the LDM staff at the various beamlines
The candidate must also have a good command of the English language in order to effectively communicate with users and staff at the laboratory.
Additionally, meriting qualifications
- Experience in the use of ion optics simulation programs such as SIMION is a merit
- Experience in the COLTRIMS/3D momentum imaging technique is a merit
- Experience in other spectroscopic techniques (ex. Photoelectron spectroscopy)
- Experience in mechanical engineering and competence in using SolidWorks
- Experience in advanced data analysis and programming (especially python-based)
- Experience in using laser systems and pump-probe techniques
Eligibility
Appointment to the position of postdoc requires that the applicant has a PhD or an international degree deemed equivalent to a PhD, within the subject of the position, completed no more than three years before the application deadline. Under special circumstances the PhD can have been completed previous to the aforementioned three years.
Terms of employment
This is a full-time, fixed-term employment. A postdoctoral fellow is employed under a period
of at least two years and at most three years. The period of employment is determined in accordance with the agreement "Avtal om tidsbegränsad anställning som postdoktor-2022-02-01" ("Agreement on fixed-term employment as a post-doctoral fellow, 2022-02-01")
On call services may apply in the future.
MAX IV is a Swedish national large-scale research laboratory hosted by Lund University. It provides scientists from Sweden as well as internationally, with state-of-the-art instrumentation for research in areas such as engineering, physics, structural biology, chemistry and nanotechnology. Fully developed it will receive more than 2 000 scientists annually, conducting ground-breaking experiments in materials and life sciences using the brilliant X-ray light.
We kindly decline all sales and marketing contacts.
Record metadata
Click to view metadata

	
    id: 26281260
    external_id: 46-202100-3211-502494
    webpage_url: https://arbetsformedlingen.se/platsbanken/annonser/26281260
    logo_url: https://www.arbetsformedlingen.se/rest/arbetsgivare/rest/af/v3/organisation/2021003211/logotyper/logo.png
    headline: PostDoc (two years) to the LDM-team at MAX IV
    application_deadline: 2022-08-14T23:59:59
    number_of_vacancies: 1
    description: 
        text: Lund University was founded in 1666 and is repeatedly ranked among the world's top 100 universities. The University has around 44 000 students and more than 8 000 staff based in Lund Helsingborg and Malmö. We are united in our efforts to understand explain and improve our world and the human condition.\n\n\nLund University welcomes applicants with diverse backgrounds and experiences. We regard gender equality and diversity as a strength and an asset.\n\n\n\r\n\r\nThe Low-Density Matter (LDM) team at MAX IV is engaged in activities related to gas-phase and liquid phase research.\r\n\r\nWe are now looking for an enthusiastic and skilled postdoctoral researcher with expertise in LDM physics to participate in various projects managed by the LDM team at MAX IV. \n\nIn addition to participating in different aspects of design building and commissioning of various pieces of equipment the candidate is also expected to participate in user support when the LDM instrumentation is in use at one of MAX IV's LDM-relevant beamlines.\n\nDescription of the LDM-team\nMAX IV currently has a number of LDM-relevant beamlines including FlexPES FinEstBeAMS VERITAS and RIXS @ SPECIES. Each of these beamlines has/will have the possibility of allowing different types of gas-phase/liquid-phase measurements at one of its own end stations or by accommodating a mobile end station.\n\nA mobile modular end station (ICE) is now available to general users at MAX IV enabling research on molecular/cluster beams. The ICE end station houses a Reaction Microscope spectrometer that enables high-resolution multi-coincidence and momentum imaging spectroscopies. More information regarding the ICE end station and other LDM equipment at MAX IV can be found here: https://www.maxiv.lu.se/accelerators-beamlines/beamlines/low-density-matter-at-max-iv/\n\nJob description \nThe work tasks of the postdoc in the LDM-team include but are not limited to the following:\n\n - Participate in the commissioning maintenance preparation and operation of various pieces of LDM equipment. This equipment includes the ICE end station and some sample delivery systems (molecular jet/cluster source and liquid jet sources)\n - Provide user support on LDM equipment\n - Participate in the design or build-up of more LDM relevant equipment when the need arises\n\nThe candidate will have the possibility to apply for beamtimes at MAX IV to conduct his or her own research using the LDM equipment at MAX IV or to apply for beamtimes at other facilities. Therefore it is expected that the candidate will have a strong vision with regards to various research projects that they would like to pursue whilst employed in this position.\n\nQualifications\n\n - The candidate must hold a PhD in physics solid state chemistry or another relevant field (please see "Important information" below)\n - Documented experience in the use of ultra-high vacuum equipment\n - Documented experience in at least one relevant multi-coincident technique\n - Experience in working at a large-scale scientific facility (example synchrotron FEL etc) as either a user or as a member of staff\n - Experience in using/maintaining a relevant sample delivery system (example molecular beam sources cluster sources or liquid jet source)\n - Experience in the handling of gases\n - The ability to work in a team and good communication skills are extremely important for this position\n - The successful candidate is expected to have the ability to work independently in the lab as well as part of a team. This position is foreseen to involve collaboration with the LDM staff at the various beamlines\n\nThe candidate must also have a good command of the English language in order to effectively communicate with users and staff at the laboratory.\n\nAdditionally meriting qualifications\n\n - Experience in the use of ion optics simulation programs such as SIMION is a merit\n - Experience in the COLTRIMS/3D momentum imaging technique is a merit\n - Experience in other spectroscopic techniques (ex. Photoelectron spectroscopy)\n - Experience in mechanical engineering and competence in using SolidWorks\n - Experience in advanced data analysis and programming (especially python-based)\n - Experience in using laser systems and pump-probe techniques\n\n\nEligibility\nAppointment to the position of postdoc requires that the applicant has a PhD or an international degree deemed equivalent to a PhD within the subject of the position completed no more than three years before the application deadline. Under special circumstances the PhD can have been completed previous to the aforementioned three years.\n\n\nTerms of employment\nThis is a full-time fixed-term employment. A postdoctoral fellow is employed under a period\nof at least two years and at most three years. The period of employment is determined in accordance with the agreement "Avtal om tidsbegränsad anställning som postdoktor-2022-02-01" ("Agreement on fixed-term employment as a post-doctoral fellow 2022-02-01") \n\nOn call services may apply in the future.\n\n\n\nMAX IV is a Swedish national large-scale research laboratory hosted by Lund University. It provides scientists from Sweden as well as internationally with state-of-the-art instrumentation for research in areas such as engineering physics structural biology chemistry and nanotechnology. Fully developed it will receive more than 2 000 scientists annually conducting ground-breaking experiments in materials and life sciences using the brilliant X-ray light.\n\nWe kindly decline all sales and marketing contacts.
        text_formatted: Lund University was founded in 1666 and is repeatedly ranked among the world's top 100 universities. The University has around 44 000 students and more than 8 000 staff based in Lund Helsingborg and Malmö. We are united in our efforts to understand explain and improve our world and the human condition.\n\n\nLund University welcomes applicants with diverse backgrounds and experiences. We regard gender equality and diversity as a strength and an asset.\n\n\n\r\n\r\nThe Low-Density Matter (LDM) team at MAX IV is engaged in activities related to gas-phase and liquid phase research.\r\n\r\nWe are now looking for an enthusiastic and skilled postdoctoral researcher with expertise in LDM physics to participate in various projects managed by the LDM team at MAX IV. \n\nIn addition to participating in different aspects of design building and commissioning of various pieces of equipment the candidate is also expected to participate in user support when the LDM instrumentation is in use at one of MAX IV's LDM-relevant beamlines.\n\nDescription of the LDM-team\nMAX IV currently has a number of LDM-relevant beamlines including FlexPES FinEstBeAMS VERITAS and RIXS @ SPECIES. Each of these beamlines has/will have the possibility of allowing different types of gas-phase/liquid-phase measurements at one of its own end stations or by accommodating a mobile end station.\n\nA mobile modular end station (ICE) is now available to general users at MAX IV enabling research on molecular/cluster beams. The ICE end station houses a Reaction Microscope spectrometer that enables high-resolution multi-coincidence and momentum imaging spectroscopies. More information regarding the ICE end station and other LDM equipment at MAX IV can be found here: https://www.maxiv.lu.se/accelerators-beamlines/beamlines/low-density-matter-at-max-iv/\n\nJob description \nThe work tasks of the postdoc in the LDM-team include but are not limited to the following:\n\n - Participate in the commissioning maintenance preparation and operation of various pieces of LDM equipment. This equipment includes the ICE end station and some sample delivery systems (molecular jet/cluster source and liquid jet sources)\n - Provide user support on LDM equipment\n - Participate in the design or build-up of more LDM relevant equipment when the need arises\n\nThe candidate will have the possibility to apply for beamtimes at MAX IV to conduct his or her own research using the LDM equipment at MAX IV or to apply for beamtimes at other facilities. Therefore it is expected that the candidate will have a strong vision with regards to various research projects that they would like to pursue whilst employed in this position.\n\nQualifications\n\n - The candidate must hold a PhD in physics solid state chemistry or another relevant field (please see "Important information" below)\n - Documented experience in the use of ultra-high vacuum equipment\n - Documented experience in at least one relevant multi-coincident technique\n - Experience in working at a large-scale scientific facility (example synchrotron FEL etc) as either a user or as a member of staff\n - Experience in using/maintaining a relevant sample delivery system (example molecular beam sources cluster sources or liquid jet source)\n - Experience in the handling of gases\n - The ability to work in a team and good communication skills are extremely important for this position\n - The successful candidate is expected to have the ability to work independently in the lab as well as part of a team. This position is foreseen to involve collaboration with the LDM staff at the various beamlines\n\nThe candidate must also have a good command of the English language in order to effectively communicate with users and staff at the laboratory.\n\nAdditionally meriting qualifications\n\n - Experience in the use of ion optics simulation programs such as SIMION is a merit\n - Experience in the COLTRIMS/3D momentum imaging technique is a merit\n - Experience in other spectroscopic techniques (ex. Photoelectron spectroscopy)\n - Experience in mechanical engineering and competence in using SolidWorks\n - Experience in advanced data analysis and programming (especially python-based)\n - Experience in using laser systems and pump-probe techniques\n\n\nEligibility\nAppointment to the position of postdoc requires that the applicant has a PhD or an international degree deemed equivalent to a PhD within the subject of the position completed no more than three years before the application deadline. Under special circumstances the PhD can have been completed previous to the aforementioned three years.\n\n\nTerms of employment\nThis is a full-time fixed-term employment. A postdoctoral fellow is employed under a period\nof at least two years and at most three years. The period of employment is determined in accordance with the agreement "Avtal om tidsbegränsad anställning som postdoktor-2022-02-01" ("Agreement on fixed-term employment as a post-doctoral fellow 2022-02-01") \n\nOn call services may apply in the future.\n\n\n\nMAX IV is a Swedish national large-scale research laboratory hosted by Lund University. It provides scientists from Sweden as well as internationally with state-of-the-art instrumentation for research in areas such as engineering physics structural biology chemistry and nanotechnology. Fully developed it will receive more than 2 000 scientists annually conducting ground-breaking experiments in materials and life sciences using the brilliant X-ray light.\n\nWe kindly decline all sales and marketing contacts.
        company_information: null
        needs: null
        requirements: null
        conditions: 100. Tillträde: As per agreement\r\nVisstidsanställning till 
    employment_type: 
        concept_id: PFZr_Syz_cUq
        label: Vanlig anställning
        legacy_ams_taxonomy_id: 1
    salary_type: 
        concept_id: oG8G_9cW_nRf
        label: Fast månads- vecko- eller timlön
        legacy_ams_taxonomy_id: 1
    salary_description: Monthly salary
    duration: 
        concept_id: qQUd_4qe_NDT
        label: 6 månader eller längre
        legacy_ams_taxonomy_id: 2
    working_hours_type: 
        concept_id: 6YE1_gAC_R2G
        label: Heltid
        legacy_ams_taxonomy_id: 1
    scope_of_work: 
        min: 100
        max: 100
    access: null
    employer: 
        phone_number: null
        email: null
        url: null
        organization_number: 2021003211
        name: Lunds Universitet
        workplace: Lunds universitet MAX IV Spectroscopy
    application_details: 
        information: null
        reference: PA2022/1543
        email: null
        via_af: false
        url: https://lu.varbi.com/what:job/jobID:502494/type:job/where:1/apply:1
        other: null
    experience_required: true
    access_to_own_car: false
    driving_license_required: false
    driving_license: null
    occupation: 
        concept_id: 2iBk_N8d_Gm4
        label: Forskarassistent
        legacy_ams_taxonomy_id: 7465
    occupation_group: 
        concept_id: P7eS_nP8_3dy
        label: Forskarassistenter m.fl.
        legacy_ams_taxonomy_id: 2313
    occupation_field: 
        concept_id: MVqp_eS8_kDZ
        label: Pedagogik
        legacy_ams_taxonomy_id: 15
    workplace_address: 
        municipality: Lund
        municipality_code: 1281
        municipality_concept_id: muSY_tsR_vDZ
        region: Skåne län
        region_code: 12
        region_concept_id: CaRE_1nn_cSU
        country: Sverige
        country_code: 199
        country_concept_id: i46j_HmG_v64
        street_address: null
        postcode: null
        city: null
        coordinates: 
            13.191008000000000066620486904866993427276611328125
            55.70465999999999695546648581512272357940673828125
    must_have: 
        skills: 
        languages: 
        work_experiences: 
                legacy_ams_taxonomy_id: 7465
                concept_id: 2iBk_N8d_Gm4
                weight: 10
                label: Forskarassistent
        education: 
        education_level: 
    nice_to_have: 
        skills: 
        languages: 
        work_experiences: 
        education: 
        education_level: 
    application_contacts: 
            contact_type: null
            name: null
            description: Johan Adell
            telephone: +46708323357
            email: null
    publication_date: 2022-07-01T09:35:20
    last_publication_date: 2022-08-14T23:59:59
    removed: false
    removed_date: null
    source_type: VIA_PLATSBANKEN_DXA
    timestamp: 1656660920031
    application_deadline_short: 2022-08-14
    publication_date_short: 2022-07-01
    last_publication_date_short: 2022-08-14
    logo_url_sanitized_rescaled: https://swedishjobs.se/thumbnail/httpswww.arbetsformedlingen.serestarbetsgivarerestafv3organisation2021003211logotyperlogo-rescaled.png
    logo_url_sanitized: https://swedishjobs.se/thumbnail/httpswww.arbetsformedlingen.serestarbetsgivarerestafv3organisation2021003211logotyperlogo.png