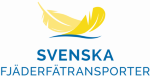 Lastbilschaufför [NB this opening has expired]
Occupation:
Djurtransportförare
Employer:
Falkenberg
Workplace location:
Falkenberg
,
Hallands län
,
Sverige
Last application date:
2022-07-29
Publication date:
2022-07-03
Prerequisites
Languages: Svenska;
Skills: Yrkeskompetensbevis YKB, tung lastbil; Utbildningsbevis enligt TLP 2 för truckförare;
This opening in English: Click here to read this opening in English and other languages
Presentation:
Vi söker en erfaren och ansvarsfull chaufför för transport av kyckling från uppfödare i södra Sverige till Guldfågelns anläggning i Falkenberg. I arbetet ingår även lastning och lossning av kyckling med truck.
Vår uppdragsgivare förväntar sig att vi levererar hög kvalitet på arbetet vi utför, därför är det viktigt att du som söker är punktlig, ordningsam och tillmötesgående.
Då vi enbart är manliga chaufförer så ser vi gärna en kvinnlig kollega till denna tjänst.
Tjänsten är i huvudsak kvälls- och nattarbete, söndag till torsdag.
Lön enligt kollektivavtal samt tillägg.
Urval sker löpande under annonsperioden.
Record metadata
Click to view metadata

	
    id: 26286936
    external_id: null
    webpage_url: https://arbetsformedlingen.se/platsbanken/annonser/26286936
    logo_url: https://www.arbetsformedlingen.se/rest/arbetsgivare/rest/af/v3/arbetsplatser/87989281/logotyper/logo.png
    headline: Lastbilschaufför
    application_deadline: 2022-07-29T23:59:59
    number_of_vacancies: 1
    description: 
        text: Vi söker en erfaren och ansvarsfull chaufför för transport av kyckling från uppfödare i södra Sverige till Guldfågelns anläggning i Falkenberg. I arbetet ingår även lastning och lossning av kyckling med truck.\nVår uppdragsgivare förväntar sig att vi levererar hög kvalitet på arbetet vi utför därför är det viktigt att du som söker är punktlig ordningsam och tillmötesgående.\nDå vi enbart är manliga chaufförer så ser vi gärna en kvinnlig kollega till denna tjänst.\nTjänsten är i huvudsak kvälls- och nattarbete söndag till torsdag.\nLön enligt kollektivavtal samt tillägg.\nUrval sker löpande under annonsperioden.
        text_formatted: <p>Vi söker en erfaren och ansvarsfull chaufför för transport av kyckling från uppfödare i södra Sverige till Guldfågelns anläggning i Falkenberg. I arbetet ingår även lastning och lossning av kyckling med truck.</p><p>Vår uppdragsgivare förväntar sig att vi levererar hög kvalitet på arbetet vi utför därför är det viktigt att du som söker är punktlig ordningsam och tillmötesgående.</p><p>Då vi enbart är manliga chaufförer så ser vi gärna en kvinnlig kollega till denna tjänst.</p><p>Tjänsten är i huvudsak kvälls- och nattarbete söndag till torsdag.</p><p>Lön enligt kollektivavtal samt tillägg.</p><p>Urval sker löpande under annonsperioden.</p>
        company_information: null
        needs: null
        requirements: null
        conditions: null
    employment_type: 
        concept_id: PFZr_Syz_cUq
        label: Vanlig anställning
        legacy_ams_taxonomy_id: 1
    salary_type: 
        concept_id: oG8G_9cW_nRf
        label: Fast månads- vecko- eller timlön
        legacy_ams_taxonomy_id: 1
    salary_description: null
    duration: 
        concept_id: a7uU_j21_mkL
        label: Tills vidare
        legacy_ams_taxonomy_id: 1
    working_hours_type: 
        concept_id: 6YE1_gAC_R2G
        label: Heltid
        legacy_ams_taxonomy_id: 1
    scope_of_work: 
        min: 0
        max: 100
    access: null
    employer: 
        phone_number: null
        email: null
        url: null
        organization_number: 5592105950
        name: Svenska Fjäderfätransporter AB
        workplace: Falkenberg
    application_details: 
        information: null
        reference: Ansökan Falkenberg
        email: info@fjaderfatransporter.se
        via_af: false
        url: null
        other: null
    experience_required: true
    access_to_own_car: false
    driving_license_required: true
    driving_license: 
            concept_id: zZu8_iZ9_wMH
            label: CE
            legacy_ams_taxonomy_id: 7
    occupation: 
        concept_id: gobw_eRi_v1F
        label: Djurtransportförare
        legacy_ams_taxonomy_id: 6694
    occupation_group: 
        concept_id: 3MBw_pDA_P2F
        label: Lastbilsförare m.fl.
        legacy_ams_taxonomy_id: 8332
    occupation_field: 
        concept_id: ASGV_zcE_bWf
        label: Transport distribution lager
        legacy_ams_taxonomy_id: 19
    workplace_address: 
        municipality: Falkenberg
        municipality_code: 1382
        municipality_concept_id: qaJg_wMR_C8T
        region: Hallands län
        region_code: 13
        region_concept_id: wjee_qH2_yb6
        country: Sverige
        country_code: 199
        country_concept_id: i46j_HmG_v64
        street_address: null
        postcode: null
        city: null
        coordinates: 
            null
            null
    must_have: 
        skills: 
                weight: 10
                concept_id: M2WG_2z8_tyy
                label: Yrkeskompetensbevis YKB tung lastbil
                legacy_ams_taxonomy_id: 608689
                weight: 10
                concept_id: tKd2_9Ei_PTQ
                label: Utbildningsbevis enligt TLP 2 för truckförare
                legacy_ams_taxonomy_id: 6102
        languages: 
                weight: 10
                concept_id: zSLA_vw2_FXN
                label: Svenska
                legacy_ams_taxonomy_id: 502
        work_experiences: 
        education: 
        education_level: 
    nice_to_have: 
        skills: 
                weight: 5
                concept_id: cQAr_Hfb_taV
                label: Kompetensbevis djurtransporter
                legacy_ams_taxonomy_id: 608595
                weight: 5
                concept_id: Dddv_JRP_MMh
                label: Djurtransporter körvana
                legacy_ams_taxonomy_id: 608635
        languages: 
        work_experiences: 
                weight: 5
                concept_id: gobw_eRi_v1F
                label: Djurtransportförare
                legacy_ams_taxonomy_id: 6694
        education: 
                weight: 5
                concept_id: zpng_ije_7Q6
                label: Transporttjänster
                legacy_ams_taxonomy_id: 23
        education_level: 
                weight: 5
                concept_id: DeBt_ahh_bkx
                label: Gymnasial utbildning
                legacy_ams_taxonomy_id: 4
    application_contacts: 
            name: Anders Gustavsson
            description: null
            email: info@fjaderfatransporter.se
            telephone: 0735115266
            contact_type: Ägare
    publication_date: 2022-07-03T20:26:25
    last_publication_date: 2022-07-29T23:59:59
    removed: true
    removed_date: 2022-07-30T00:36:19
    source_type: VIA_ANNONSERA
    timestamp: 1656872785781
    application_deadline_short: 2022-07-29
    publication_date_short: 2022-07-03
    last_publication_date_short: 2022-07-29
    logo_url_sanitized: https://swedishjobs.se/thumbnail/httpswww.arbetsformedlingen.serestarbetsgivarerestafv3arbetsplatser87989281logotyperlogo.png
    logo_url_sanitized_rescaled: https://swedishjobs.se/thumbnail/httpswww.arbetsformedlingen.serestarbetsgivarerestafv3arbetsplatser87989281logotyperlogo-rescaled.png