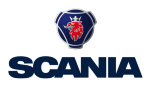 Assignment Leader Power Solutions [NB this opening has expired]
Occupation:
Produktchef, marknadsföring
Employer:
Scania
Workplace location:
Södertälje
,
Stockholms län
,
Sverige
Last application date:
2022-08-28
Publication date:
2022-07-08
Prerequisites
Work experiences: Produktchef, marknadsföring;
This opening in English: Click here to read this opening in English and other languages
Presentation:
Scania is now undergoing a transformation from being a supplier of trucks, buses and engines to a supplier of complete and sustainable transport solutions.
Do you get motivated by complex situations and want to develop your leadership skills? Within Power Solution you will become the link between our end customer and our production. Our work stretches over the complete engine and that enables a large variety of different work assignment and a unique possibility to see the complete offering that we deliver to our customer. Your network will stretch from Engine Production Södertälje & São Paulo, Purchase department and to Power Solution. Our mission is to act as fast as possible on deviation with the actions needed, and here you as an assignment leader will play a key part.
Power Solution is a business area within Scania CV AB. Within this organisation we are responsible for developing, adapting and selling customer unique drive system. Our customers are working in the areas of Industry Power System, Marin Power System and Power Generation System. 
WHAT WE DO AT KETS
Our department KETS - Product Engineering are responsible for all Field Quality issues related to Power Solution in three different flows, Quick, Medium and Heavy depending on complexity.
Our main mission is focus on quality and delivery assurance for our customers by offering reliable and cost effective products and services with shortest lead-times through out clear processes and healthy work environment towards a sustainable future. 
Work description
As a member of Power Solution you are working together with the cross functional within Power solutions R&D resources, sales, production and Scania R&D. Your daily work includes leading cases forward, gathering expert and together come up with a solution needed for the specific case. Cases might require a full Root Cause Analysis (RCA) where the assignment leader will lead the work and together with FQ members define solutions (STA, Service Solution, LTA) and implement it at customer and production to consider consequences such as delivery stop, production stop and customer expectation.
You will report to Head of Product Engineering & PM for Power Solution and be a part of the Product Engineering teams of KETS. 
Your profile
We are looking for someone who is committed, structured and solution oriented. We believe that you enjoy working in a dynamic environment with several cases running at the same time, that you get motivated by working with people and building network and motivating & leading other people in the organisation. It is important that you are able to document and  summarize in a structured way as all cases are reported in global FRAS system.
You have technical academic degree or similar work experience with an interest for quality and improvements. We look positive on previous experience from engineering, running assignment and engine production.
From our side we will offer a hybrid & dynamic working environment with a broad network within production and Power Solution and an assignment leader career in an organization to develop within. 
Interested? Great! Please apply no later than August 28. For more information don't hesitate to contact Power Solutions or Head of Product Engineering Jacob Walander, 08-553 85420.
A background check might be conducted for this position. 
Scania is a world-leading provider of transport solutions. Together with our partners and customers we are driving the shift towards a sustainable transport system. In 2020, we delivered 66,900 trucks, 5,200 buses as well as 11,000 industrial and marine power systems to our customers. Net sales totalled to over SEK 125 billion, of which over 20 percent were services-related. Founded in 1891, Scania now operates in more than 100 countries and employs some 50,000 people. Research and development are mainly concentrated in Sweden. Production takes place in Europe and Latin America with regional product centres in Africa, Asia and Eurasia. Scania is part of TRATON GROUP. For more information visit: www.scania.com.  
#LI-Hybrid
Record metadata
Click to view metadata

	
    id: 26308512
    external_id: 46-556084-0976-14200
    webpage_url: https://arbetsformedlingen.se/platsbanken/annonser/26308512
    logo_url: https://www.arbetsformedlingen.se/rest/arbetsgivare/rest/af/v3/organisation/5560840976/logotyper/logo.png
    headline: Assignment Leader Power Solutions
    application_deadline: 2022-08-28T23:59:59
    number_of_vacancies: 1
    description: 
        text: Scania is now undergoing a transformation from being a supplier of trucks buses and engines to a supplier of complete and sustainable transport solutions.\n\nDo you get motivated by complex situations and want to develop your leadership skills? Within Power Solution you will become the link between our end customer and our production. Our work stretches over the complete engine and that enables a large variety of different work assignment and a unique possibility to see the complete offering that we deliver to our customer. Your network will stretch from Engine Production Södertälje & São Paulo Purchase department and to Power Solution. Our mission is to act as fast as possible on deviation with the actions needed and here you as an assignment leader will play a key part.\n\nPower Solution is a business area within Scania CV AB. Within this organisation we are responsible for developing adapting and selling customer unique drive system. Our customers are working in the areas of Industry Power System Marin Power System and Power Generation System.\n\n \n\nWHAT WE DO AT KETS\n\nOur department KETS - Product Engineering are responsible for all Field Quality issues related to Power Solution in three different flows Quick Medium and Heavy depending on complexity.\n\nOur main mission is focus on quality and delivery assurance for our customers by offering reliable and cost effective products and services with shortest lead-times through out clear processes and healthy work environment towards a sustainable future.\n\n \n\nWork description\n\nAs a member of Power Solution you are working together with the cross functional within Power solutions R&D resources sales production and Scania R&D. Your daily work includes leading cases forward gathering expert and together come up with a solution needed for the specific case. Cases might require a full Root Cause Analysis (RCA) where the assignment leader will lead the work and together with FQ members define solutions (STA Service Solution LTA) and implement it at customer and production to consider consequences such as delivery stop production stop and customer expectation.\n\nYou will report to Head of Product Engineering & PM for Power Solution and be a part of the Product Engineering teams of KETS.\n\n \n\nYour profile\n\nWe are looking for someone who is committed structured and solution oriented. We believe that you enjoy working in a dynamic environment with several cases running at the same time that you get motivated by working with people and building network and motivating & leading other people in the organisation. It is important that you are able to document and  summarize in a structured way as all cases are reported in global FRAS system.\n\nYou have technical academic degree or similar work experience with an interest for quality and improvements. We look positive on previous experience from engineering running assignment and engine production.\n\nFrom our side we will offer a hybrid & dynamic working environment with a broad network within production and Power Solution and an assignment leader career in an organization to develop within.\n\n \n\nInterested? Great! Please apply no later than August 28. For more information don't hesitate to contact Power Solutions or Head of Product Engineering Jacob Walander 08-553 85420.\n\nA background check might be conducted for this position.\n\n \n\nScania is a world-leading provider of transport solutions. Together with our partners and customers we are driving the shift towards a sustainable transport system. In 2020 we delivered 66900 trucks 5200 buses as well as 11000 industrial and marine power systems to our customers. Net sales totalled to over SEK 125 billion of which over 20 percent were services-related. Founded in 1891 Scania now operates in more than 100 countries and employs some 50000 people. Research and development are mainly concentrated in Sweden. Production takes place in Europe and Latin America with regional product centres in Africa Asia and Eurasia. Scania is part of TRATON GROUP. For more information visit: www.scania.com. \n \n\n#LI-Hybrid
        text_formatted: Scania is now undergoing a transformation from being a supplier of trucks buses and engines to a supplier of complete and sustainable transport solutions.\n\nDo you get motivated by complex situations and want to develop your leadership skills? Within Power Solution you will become the link between our end customer and our production. Our work stretches over the complete engine and that enables a large variety of different work assignment and a unique possibility to see the complete offering that we deliver to our customer. Your network will stretch from Engine Production Södertälje & São Paulo Purchase department and to Power Solution. Our mission is to act as fast as possible on deviation with the actions needed and here you as an assignment leader will play a key part.\n\nPower Solution is a business area within Scania CV AB. Within this organisation we are responsible for developing adapting and selling customer unique drive system. Our customers are working in the areas of Industry Power System Marin Power System and Power Generation System.\n\n \n\nWHAT WE DO AT KETS\n\nOur department KETS - Product Engineering are responsible for all Field Quality issues related to Power Solution in three different flows Quick Medium and Heavy depending on complexity.\n\nOur main mission is focus on quality and delivery assurance for our customers by offering reliable and cost effective products and services with shortest lead-times through out clear processes and healthy work environment towards a sustainable future.\n\n \n\nWork description\n\nAs a member of Power Solution you are working together with the cross functional within Power solutions R&D resources sales production and Scania R&D. Your daily work includes leading cases forward gathering expert and together come up with a solution needed for the specific case. Cases might require a full Root Cause Analysis (RCA) where the assignment leader will lead the work and together with FQ members define solutions (STA Service Solution LTA) and implement it at customer and production to consider consequences such as delivery stop production stop and customer expectation.\n\nYou will report to Head of Product Engineering & PM for Power Solution and be a part of the Product Engineering teams of KETS.\n\n \n\nYour profile\n\nWe are looking for someone who is committed structured and solution oriented. We believe that you enjoy working in a dynamic environment with several cases running at the same time that you get motivated by working with people and building network and motivating & leading other people in the organisation. It is important that you are able to document and  summarize in a structured way as all cases are reported in global FRAS system.\n\nYou have technical academic degree or similar work experience with an interest for quality and improvements. We look positive on previous experience from engineering running assignment and engine production.\n\nFrom our side we will offer a hybrid & dynamic working environment with a broad network within production and Power Solution and an assignment leader career in an organization to develop within.\n\n \n\nInterested? Great! Please apply no later than August 28. For more information don't hesitate to contact Power Solutions or Head of Product Engineering Jacob Walander 08-553 85420.\n\nA background check might be conducted for this position.\n\n \n\nScania is a world-leading provider of transport solutions. Together with our partners and customers we are driving the shift towards a sustainable transport system. In 2020 we delivered 66900 trucks 5200 buses as well as 11000 industrial and marine power systems to our customers. Net sales totalled to over SEK 125 billion of which over 20 percent were services-related. Founded in 1891 Scania now operates in more than 100 countries and employs some 50000 people. Research and development are mainly concentrated in Sweden. Production takes place in Europe and Latin America with regional product centres in Africa Asia and Eurasia. Scania is part of TRATON GROUP. For more information visit: www.scania.com. \n \n\n#LI-Hybrid
        company_information: null
        needs: null
        requirements: null
        conditions: Heltid/\r\nEj specificerat
    employment_type: 
        concept_id: PFZr_Syz_cUq
        label: Vanlig anställning
        legacy_ams_taxonomy_id: 1
    salary_type: 
        concept_id: oG8G_9cW_nRf
        label: Fast månads- vecko- eller timlön
        legacy_ams_taxonomy_id: 1
    salary_description: Enligt ök
    duration: 
        concept_id: a7uU_j21_mkL
        label: Tills vidare
        legacy_ams_taxonomy_id: 1
    working_hours_type: 
        concept_id: 6YE1_gAC_R2G
        label: Heltid
        legacy_ams_taxonomy_id: 1
    scope_of_work: 
        min: 100
        max: 100
    access: null
    employer: 
        phone_number: null
        email: null
        url: https://www.scania.com/world/#/
        organization_number: 5560840976
        name: Scania CV AB
        workplace: Scania
    application_details: 
        information: null
        reference: null
        email: null
        via_af: false
        url: https://web103.reachmee.com/ext/I017/1100/main?site=6&validator=ff4da3d16545a3dd1ed116854e58a403&lang=SE&rmpage=job&rmjob=14200
        other: null
    experience_required: true
    access_to_own_car: false
    driving_license_required: false
    driving_license: null
    occupation: 
        concept_id: ooRg_ZrL_uVU
        label: Produktchef marknadsföring
        legacy_ams_taxonomy_id: 413
    occupation_group: 
        concept_id: WX67_Pfb_WMN
        label: Marknadsanalytiker och marknadsförare m.fl.
        legacy_ams_taxonomy_id: 2431
    occupation_field: 
        concept_id: RPTn_bxG_ExZ
        label: Försäljning inköp marknadsföring
        legacy_ams_taxonomy_id: 5
    workplace_address: 
        municipality: Södertälje
        municipality_code: 0181
        municipality_concept_id: g6hK_M1o_hiU
        region: Stockholms län
        region_code: 01
        region_concept_id: CifL_Rzy_Mku
        country: Sverige
        country_code: 199
        country_concept_id: i46j_HmG_v64
        street_address: null
        postcode: null
        city: null
        coordinates: 
            17.62568900000000127192834042944014072418212890625
            59.1953620000000029222064767964184284210205078125
    must_have: 
        skills: 
        languages: 
        work_experiences: 
                legacy_ams_taxonomy_id: 413
                concept_id: ooRg_ZrL_uVU
                weight: 10
                label: Produktchef marknadsföring
        education: 
        education_level: 
    nice_to_have: 
        skills: 
        languages: 
        work_experiences: 
        education: 
        education_level: 
    application_contacts: 
    publication_date: 2022-07-08T10:49:59
    last_publication_date: 2022-08-28T23:59:59
    removed: true
    removed_date: 2022-11-27T00:41:25
    source_type: VIA_PLATSBANKEN_DXA
    timestamp: 1657270199041
    application_deadline_short: 2022-08-28
    publication_date_short: 2022-07-08
    last_publication_date_short: 2022-08-28
    logo_url_sanitized_rescaled: https://swedishjobs.se/thumbnail/httpswww.arbetsformedlingen.serestarbetsgivarerestafv3organisation5560840976logotyperlogo-rescaled.png
    logo_url_sanitized: https://swedishjobs.se/thumbnail/httpswww.arbetsformedlingen.serestarbetsgivarerestafv3organisation5560840976logotyperlogo.png