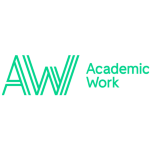 Junior Software Developer to well-known company within packaging! [NB this opening has expired]
Occupation:
Systemutvecklare/Programmerare
Employer:
Academic Work
Workplace location:
Lund
,
Skåne län
,
Sverige
Last application date:
2022-11-14
Publication date:
2022-10-14
Prerequisites
Work experiences: Systemutvecklare/Programmerare;
This opening in English: Click here to read this opening in English and other languages
Presentation:
Do you have a software-related university degree and experience of C#/.Net and SQL-servers? Now you have the chance to work at a well-known company within the packaging-industry. You will be surrounded by innovation and exciting challenges. You will also get the chance to develop every day in your role and work with engaged colleagues to commonly contribute to further success!
OM TJÄNSTEN
Our client are looking for a junior software developer to their Smart Solutions Platform project. You will be a member of the service support team handling development activities. It's an ongoing implementation that involves a global rollout to 80 sites which means you will communicate with stakeholders from all over the world. The main activity is to support the development of SmartPlant Foundation and Smart P&ID applications to ensure functionality and stability. Hexagon PPM is primarily used and you should have a process orientation.
You are offered
* An assignment until september 2023, starting with a consultant-assignment of 6 months at an attractive employer in Lund, with great opportunity of an extention.
* As a consultant at Academic Work you are offered a unique chance to grow as a professional, extend your network and establish valuable contacts for the future. You can read more about this in the link!
ARBETSUPPGIFTER
As Software Developer your work tasks are among others:
* Understanding of the Software patterns
* Configuration and customization
* Troubleshooting/issues debugging
* Participate actively in Global implementations,
* Support continues improvement process
* Follow and document development procedures
* Secure the code compliance
* Follow and apply the supplier's recommendations
VI SÖKER DIG SOM
Requirements
* A University Degree in Computer Engineering, Information Systems, Computer Science or similar
* Knowledge in C#/.Net
* Knowledge in SQL database
* Knowledge in API programming
It is also preferred if you have experience of:
* Agile working
* Angular JS
To succeed in the role you should be:
* Communicative
* Cooperative
* Results-oriented
Other information
* Start: ASAP.
* Work extent and duration: Full time. Assignment is until september 2023 starting with a consultant-assignment of 6 months with extension potential.
* Location: Lund.
For this role, you will bring your own device.
This recruitment process is conducted by Academic Work. It is a request from our client that all questions regarding the position is handled by Academic Work.
Our selection process is continuous and the advert may close before the recruitment process is completed if we have moved forward to the screening or interview phase.
Record metadata
Click to view metadata

	
    id: 26661462
    external_id: 46-556559-5450-15083212
    webpage_url: https://arbetsformedlingen.se/platsbanken/annonser/26661462
    logo_url: https://www.arbetsformedlingen.se/rest/arbetsgivare/rest/af/v3/organisation/5565595450/logotyper/logo.png
    headline: Junior Software Developer to well-known company within packaging!
    application_deadline: 2022-11-14T23:59:59
    number_of_vacancies: 1
    description: 
        text: Do you have a software-related university degree and experience of C#/.Net and SQL-servers? Now you have the chance to work at a well-known company within the packaging-industry. You will be surrounded by innovation and exciting challenges. You will also get the chance to develop every day in your role and work with engaged colleagues to commonly contribute to further success!\n\nOM TJÄNSTEN \nOur client are looking for a junior software developer to their Smart Solutions Platform project. You will be a member of the service support team handling development activities. It's an ongoing implementation that involves a global rollout to 80 sites which means you will communicate with stakeholders from all over the world. The main activity is to support the development of SmartPlant Foundation and Smart P&ID applications to ensure functionality and stability. Hexagon PPM is primarily used and you should have a process orientation.\n\nYou are offered\n\n\n* An assignment until september 2023 starting with a consultant-assignment of 6 months at an attractive employer in Lund with great opportunity of an extention.\n* As a consultant at Academic Work you are offered a unique chance to grow as a professional extend your network and establish valuable contacts for the future. You can read more about this in the link!\n\n\nARBETSUPPGIFTER \nAs Software Developer your work tasks are among others:\n\n\n* Understanding of the Software patterns\n* Configuration and customization\n* Troubleshooting/issues debugging\n* Participate actively in Global implementations\n* Support continues improvement process\n* Follow and document development procedures\n* Secure the code compliance\n* Follow and apply the supplier's recommendations\n\n\nVI SÖKER DIG SOM \n\nRequirements\n\n\n* A University Degree in Computer Engineering Information Systems Computer Science or similar\n* Knowledge in C#/.Net\n* Knowledge in SQL database\n* Knowledge in API programming\n\n\nIt is also preferred if you have experience of:\n\n\n* Agile working\n* Angular JS\n\n\nTo succeed in the role you should be:\n\n\n* Communicative\n* Cooperative\n* Results-oriented\n\n\nOther information\n\n\n* Start: ASAP.\n* Work extent and duration: Full time. Assignment is until september 2023 starting with a consultant-assignment of 6 months with extension potential.\n* Location: Lund.\n\n\nFor this role you will bring your own device.\n\nThis recruitment process is conducted by Academic Work. It is a request from our client that all questions regarding the position is handled by Academic Work.\n\nOur selection process is continuous and the advert may close before the recruitment process is completed if we have moved forward to the screening or interview phase.
        text_formatted: Do you have a software-related university degree and experience of C#/.Net and SQL-servers? Now you have the chance to work at a well-known company within the packaging-industry. You will be surrounded by innovation and exciting challenges. You will also get the chance to develop every day in your role and work with engaged colleagues to commonly contribute to further success!\n\nOM TJÄNSTEN \nOur client are looking for a junior software developer to their Smart Solutions Platform project. You will be a member of the service support team handling development activities. It's an ongoing implementation that involves a global rollout to 80 sites which means you will communicate with stakeholders from all over the world. The main activity is to support the development of SmartPlant Foundation and Smart P&ID applications to ensure functionality and stability. Hexagon PPM is primarily used and you should have a process orientation.\n\nYou are offered\n\n\n* An assignment until september 2023 starting with a consultant-assignment of 6 months at an attractive employer in Lund with great opportunity of an extention.\n* As a consultant at Academic Work you are offered a unique chance to grow as a professional extend your network and establish valuable contacts for the future. You can read more about this in the link!\n\n\nARBETSUPPGIFTER \nAs Software Developer your work tasks are among others:\n\n\n* Understanding of the Software patterns\n* Configuration and customization\n* Troubleshooting/issues debugging\n* Participate actively in Global implementations\n* Support continues improvement process\n* Follow and document development procedures\n* Secure the code compliance\n* Follow and apply the supplier's recommendations\n\n\nVI SÖKER DIG SOM \n\nRequirements\n\n\n* A University Degree in Computer Engineering Information Systems Computer Science or similar\n* Knowledge in C#/.Net\n* Knowledge in SQL database\n* Knowledge in API programming\n\n\nIt is also preferred if you have experience of:\n\n\n* Agile working\n* Angular JS\n\n\nTo succeed in the role you should be:\n\n\n* Communicative\n* Cooperative\n* Results-oriented\n\n\nOther information\n\n\n* Start: ASAP.\n* Work extent and duration: Full time. Assignment is until september 2023 starting with a consultant-assignment of 6 months with extension potential.\n* Location: Lund.\n\n\nFor this role you will bring your own device.\n\nThis recruitment process is conducted by Academic Work. It is a request from our client that all questions regarding the position is handled by Academic Work.\n\nOur selection process is continuous and the advert may close before the recruitment process is completed if we have moved forward to the screening or interview phase.
        company_information: null
        needs: null
        requirements: null
        conditions: Full time\r\n08:00-17:00
    employment_type: 
        concept_id: PFZr_Syz_cUq
        label: Vanlig anställning
        legacy_ams_taxonomy_id: 1
    salary_type: 
        concept_id: oG8G_9cW_nRf
        label: Fast månads- vecko- eller timlön
        legacy_ams_taxonomy_id: 1
    salary_description: Enligt avtal
    duration: 
        concept_id: qQUd_4qe_NDT
        label: 6 månader eller längre
        legacy_ams_taxonomy_id: 2
    working_hours_type: 
        concept_id: 6YE1_gAC_R2G
        label: Heltid
        legacy_ams_taxonomy_id: 1
    scope_of_work: 
        min: 100
        max: 100
    access: null
    employer: 
        phone_number: null
        email: null
        url: http://www.academicwork.se
        organization_number: 5565595450
        name: Academic Work Sweden AB
        workplace: Academic Work
    application_details: 
        information: null
        reference: 15083212
        email: null
        via_af: false
        url: http://www.academicwork.se/jobad/junior-software-developer-to-well-known-company-within-packaging/15083212?apply=1
        other: null
    experience_required: true
    access_to_own_car: false
    driving_license_required: false
    driving_license: null
    occupation: 
        concept_id: fg7B_yov_smw
        label: Systemutvecklare/Programmerare
        legacy_ams_taxonomy_id: 2419
    occupation_group: 
        concept_id: DJh5_yyF_hEM
        label: Mjukvaru- och systemutvecklare m.fl.
        legacy_ams_taxonomy_id: 2512
    occupation_field: 
        concept_id: apaJ_2ja_LuF
        label: Data/IT
        legacy_ams_taxonomy_id: 3
    workplace_address: 
        municipality: Lund
        municipality_code: 1281
        municipality_concept_id: muSY_tsR_vDZ
        region: Skåne län
        region_code: 12
        region_concept_id: CaRE_1nn_cSU
        country: Sverige
        country_code: 199
        country_concept_id: i46j_HmG_v64
        street_address: null
        postcode: null
        city: null
        coordinates: 
            13.191008000000000066620486904866993427276611328125
            55.70465999999999695546648581512272357940673828125
    must_have: 
        skills: 
        languages: 
        work_experiences: 
                weight: 10
                concept_id: fg7B_yov_smw
                label: Systemutvecklare/Programmerare
                legacy_ams_taxonomy_id: 2419
        education: 
        education_level: 
    nice_to_have: 
        skills: 
        languages: 
        work_experiences: 
        education: 
        education_level: 
    application_contacts: 
            name: null
            description: Malin Ericson
            email: null
            telephone: null
            contact_type: null
    publication_date: 2022-10-14T00:02:41
    last_publication_date: 2022-11-14T23:59:59
    removed: true
    removed_date: 2023-02-06T00:24:06
    source_type: VIA_PLATSBANKEN_DXA
    timestamp: 1665698561856
    application_deadline_short: 2022-11-14
    publication_date_short: 2022-10-14
    last_publication_date_short: 2022-11-14