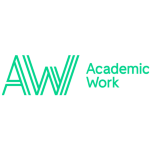 Marketing assistent within hematology! [NB this opening has expired]
Occupation:
Biomedicinsk analytiker
Employer:
Academic Work
Workplace location:
Solna
,
Stockholms län
,
Sverige
Last application date:
2022-11-18
Publication date:
2022-10-14
Prerequisites
Work experiences: Biomedicinsk analytiker/BMA;
This opening in English: Click here to read this opening in English and other languages
Presentation:
Do you want to work in an in innovative biotechnology-based, pharmaceutical company? Do you believe in working towards a big and powerful mission? This assigntment will give you an unique opportinity to evolve in a international company, expand your expertise and evolve as a young proffesional! Apply for this position today as the assigntment starts immediatley.
OM TJÄNSTEN
Du erbjuds
* The opportunity to work in the world's largest independent biotech-based pharmaceutical companies with operations in over 100 countries. The company works with innovative research within biotech!
* An unique opportunity to work in an exting role as a marketing-coordinator within hematology!
* To work in a cross-functional team within life science!
* The opportunty to work both from the office and remote!
You will receive a good onboarding process process for this position, where the introduction will give you the the conditions you need in order to do a great job!
As a consultant at Academic Work, you are offered a great opportunity to take the next step in your career within life science and marketing, at an innovative and international company. You are offered to extend your network and establish valuable contacts for the future. The assignment starts immediately!
ARBETSUPPGIFTER
- Support to and close collaboration with other internal functions
- Interpret, proofread and communicate medical scientific information
- Enter materials, texts and content to be approved in the system (VAULT)
- Produce simple newsletters and write smaller scientific texts
- Coordinate filming of films and other campaigns
VI SÖKER DIG SOM
- A degree within biomedicine or other relevant degree within medicine, alternative a degree within economy with work-related experience in biomedicine and/or life science.
- Fluent in both Swedish and English, both in speaking and writing
Bonus points for:
* A great interest for, or work-related experience of marketing
Övrig information
* Start: ASAP
* Full time
* Stockholm, with opportunity to work remote full time
INFORMATION OM FÖRETAGET
This recruitment process is conducted by Academic Work. It is a request from the client that all questions regarding the position is handled by Academic Work.
Our selection process is continous and the advert may close before the recruitment process is completed if we have moved forward to the screening or interview phase.
Record metadata
Click to view metadata

	
    id: 26661463
    external_id: 46-556559-5450-15083216
    webpage_url: https://arbetsformedlingen.se/platsbanken/annonser/26661463
    logo_url: https://www.arbetsformedlingen.se/rest/arbetsgivare/rest/af/v3/organisation/5565595450/logotyper/logo.png
    headline: Marketing assistent within hematology!
    application_deadline: 2022-11-18T23:59:59
    number_of_vacancies: 1
    description: 
        text: Do you want to work in an in innovative biotechnology-based pharmaceutical company? Do you believe in working towards a big and powerful mission? This assigntment will give you an unique opportinity to evolve in a international company expand your expertise and evolve as a young proffesional! Apply for this position today as the assigntment starts immediatley. \n\nOM TJÄNSTEN \n\nDu erbjuds\n\n\n* The opportunity to work in the world's largest independent biotech-based pharmaceutical companies with operations in over 100 countries. The company works with innovative research within biotech!\n* An unique opportunity to work in an exting role as a marketing-coordinator within hematology!\n* To work in a cross-functional team within life science!\n* The opportunty to work both from the office and remote!\n\n\nYou will receive a good onboarding process process for this position where the introduction will give you the the conditions you need in order to do a great job!\n\nAs a consultant at Academic Work you are offered a great opportunity to take the next step in your career within life science and marketing at an innovative and international company. You are offered to extend your network and establish valuable contacts for the future. The assignment starts immediately!\n\nARBETSUPPGIFTER \n- Support to and close collaboration with other internal functions\n- Interpret proofread and communicate medical scientific information\n- Enter materials texts and content to be approved in the system (VAULT)\n- Produce simple newsletters and write smaller scientific texts\n- Coordinate filming of films and other campaigns\n\nVI SÖKER DIG SOM \n- A degree within biomedicine or other relevant degree within medicine alternative a degree within economy with work-related experience in biomedicine and/or life science.\n- Fluent in both Swedish and English both in speaking and writing\n\nBonus points for:\n\n\n* A great interest for or work-related experience of marketing\n\n\nÖvrig information\n\n\n* Start: ASAP\n* Full time\n* Stockholm with opportunity to work remote full time\n\n\nINFORMATION OM FÖRETAGET \nThis recruitment process is conducted by Academic Work. It is a request from the client that all questions regarding the position is handled by Academic Work.\n\nOur selection process is continous and the advert may close before the recruitment process is completed if we have moved forward to the screening or interview phase.
        text_formatted: Do you want to work in an in innovative biotechnology-based pharmaceutical company? Do you believe in working towards a big and powerful mission? This assigntment will give you an unique opportinity to evolve in a international company expand your expertise and evolve as a young proffesional! Apply for this position today as the assigntment starts immediatley. \n\nOM TJÄNSTEN \n\nDu erbjuds\n\n\n* The opportunity to work in the world's largest independent biotech-based pharmaceutical companies with operations in over 100 countries. The company works with innovative research within biotech!\n* An unique opportunity to work in an exting role as a marketing-coordinator within hematology!\n* To work in a cross-functional team within life science!\n* The opportunty to work both from the office and remote!\n\n\nYou will receive a good onboarding process process for this position where the introduction will give you the the conditions you need in order to do a great job!\n\nAs a consultant at Academic Work you are offered a great opportunity to take the next step in your career within life science and marketing at an innovative and international company. You are offered to extend your network and establish valuable contacts for the future. The assignment starts immediately!\n\nARBETSUPPGIFTER \n- Support to and close collaboration with other internal functions\n- Interpret proofread and communicate medical scientific information\n- Enter materials texts and content to be approved in the system (VAULT)\n- Produce simple newsletters and write smaller scientific texts\n- Coordinate filming of films and other campaigns\n\nVI SÖKER DIG SOM \n- A degree within biomedicine or other relevant degree within medicine alternative a degree within economy with work-related experience in biomedicine and/or life science.\n- Fluent in both Swedish and English both in speaking and writing\n\nBonus points for:\n\n\n* A great interest for or work-related experience of marketing\n\n\nÖvrig information\n\n\n* Start: ASAP\n* Full time\n* Stockholm with opportunity to work remote full time\n\n\nINFORMATION OM FÖRETAGET \nThis recruitment process is conducted by Academic Work. It is a request from the client that all questions regarding the position is handled by Academic Work.\n\nOur selection process is continous and the advert may close before the recruitment process is completed if we have moved forward to the screening or interview phase.
        company_information: null
        needs: null
        requirements: null
        conditions: Full time \r\n08:00-17:00
    employment_type: 
        concept_id: PFZr_Syz_cUq
        label: Vanlig anställning
        legacy_ams_taxonomy_id: 1
    salary_type: 
        concept_id: oG8G_9cW_nRf
        label: Fast månads- vecko- eller timlön
        legacy_ams_taxonomy_id: 1
    salary_description: Enligt avtal
    duration: 
        concept_id: qQUd_4qe_NDT
        label: 6 månader eller längre
        legacy_ams_taxonomy_id: 2
    working_hours_type: 
        concept_id: 6YE1_gAC_R2G
        label: Heltid
        legacy_ams_taxonomy_id: 1
    scope_of_work: 
        min: 100
        max: 100
    access: null
    employer: 
        phone_number: null
        email: null
        url: http://www.academicwork.se
        organization_number: 5565595450
        name: Academic Work Sweden AB
        workplace: Academic Work
    application_details: 
        information: null
        reference: 15083216
        email: null
        via_af: false
        url: http://www.academicwork.se/jobad/marketing-assistent-within-hematology/15083216?apply=1
        other: null
    experience_required: true
    access_to_own_car: false
    driving_license_required: false
    driving_license: null
    occupation: 
        concept_id: Pj8T_bST_f7D
        label: Biomedicinsk analytiker
        legacy_ams_taxonomy_id: 5734
    occupation_group: 
        concept_id: wNrt_Ysj_WuT
        label: Biomedicinska analytiker m.fl.
        legacy_ams_taxonomy_id: 3212
    occupation_field: 
        concept_id: kJeN_wmw_9wX
        label: Naturvetenskap
        legacy_ams_taxonomy_id: 14
    workplace_address: 
        municipality: Solna
        municipality_code: 0184
        municipality_concept_id: zHxw_uJZ_NJ8
        region: Stockholms län
        region_code: 01
        region_concept_id: CifL_Rzy_Mku
        country: Sverige
        country_code: 199
        country_concept_id: i46j_HmG_v64
        street_address: null
        postcode: null
        city: null
        coordinates: 
            18.00843400000000116278897621668875217437744140625
            59.3688769999999976789695210754871368408203125
    must_have: 
        skills: 
        languages: 
        work_experiences: 
                legacy_ams_taxonomy_id: 5734
                concept_id: Pj8T_bST_f7D
                weight: 10
                label: Biomedicinsk analytiker/BMA
        education: 
        education_level: 
    nice_to_have: 
        skills: 
        languages: 
        work_experiences: 
        education: 
        education_level: 
    application_contacts: 
            contact_type: null
            name: null
            description: Emma Bergquist
            telephone: null
            email: null
    publication_date: 2022-10-14T00:02:42
    last_publication_date: 2022-11-18T23:59:59
    removed: true
    removed_date: 2022-11-08T12:00:50
    source_type: VIA_PLATSBANKEN_DXA
    timestamp: 1666087255637
    application_deadline_short: 2022-11-18
    publication_date_short: 2022-10-14
    last_publication_date_short: 2022-11-18