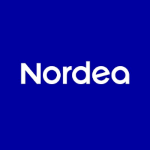 Senior IT Developer [NB this opening has expired]
Occupation:
IT-arkitekt/Lösningsarkitekt
Employer:
Nordea
Workplace location:
Stockholm
,
Stockholms län
,
Sverige
Last application date:
2022-10-24
Publication date:
2022-10-14
Prerequisites
Work experiences: IT-arkitekt/Lösningsarkitekt;
This opening in English: Click here to read this opening in English and other languages
Presentation:
Nordea is a leading Nordic universal bank. We are helping our customers realise their dreams and aspirations – and we have done that for 200 years. We want to make a real difference for our customers and the communities where we operate – by being a strong and personal financial partner.
Job ID: 13064
#CoreOfTheCore #HeartOfTheBank
Would you like to be part of the journey to create an even better version of us? At Nordea, we know our customers' needs are changing – and we're deeply committed to meeting them with financial solutions of tomorrow.
We are looking for IT Senior Developers to join Local Systems Sweden - a team loaded with experience, professionalism and passion. Now we need to add talent to the team, to stay strong in a competitive market, and add more competence for the future.
About this opportunity
Welcome to the Account Solutions team. We add value by providing stable, efficient and innovative IT services in the deposits area, serving virtually all other business areas of the bank. As an IT Developer you will play a vital role in designing and building Nordea's fundamental banking applications. You will learn how the bank functions at it's core. Naturally, we hope you will stay with us for many years to come, and eventually grow into one of the experts who will guide the future development of the bank.
What you'll be doing:
* Analyzing and understanding Nordeas business processes
* Designing IT solutions
* Implementing and testing IT solutions
* Taking full lifecycle responsibility for our system solutions
The Account Solutions application portfolio is built on the IBM z/OS ("Mainframe") technical platform. This is a hugely powerful and mature IT platform, enabling application developers to focus largely on implementing business functionality.
You will be using the COBOL language. If you are familiar with any coding language, you will learn this one quickly. But you will spend a lot of time before you master the complete environment; Infrastructure, Products, Business Flows.
This role is based in SE/Stockholm. This is a permanent, full-time, position.
Who you are
Collaboration. Ownership. Passion. Courage. These are the values that guide us in being at our best – and that we imagine you share with us. 
To succeed in this role, we believe that you:
* Have an education focused around software engineering
* Have worked at least three years as an IT Developer
* Are prepared to spend a lot of time learning business processes and system relationships
* Are open for change and continuous learning
* Have the capability to work with English speaking colleagues from all over the world
Your experience and background:
* You have a few years of experience form software development, preferably in the financial sector
* You are keen on learning
* You are self-organised
* You easily connect with fellow workers, ask for support, gladly help others
What we offer
You'll join a team of highly skilled Developers, with a huge collective experience of banking systems. Cooperation is well established within the team, and we take a strong personal responsibility for our work. As a newcomer, we will make sure to give you an excellent environment for learning from some of the best professionals in the area.
Next steps
Submit your application no later than 24/10/2022. For more information, you're welcome to contact Johan Larsson at johan.larsson@nordea.com.
At Nordea, we know that an inclusive workplace is a sustainable workplace. We deeply believe that our diverse backgrounds, experiences, characteristics and traits make us better at serving customers and communities. So please come as you are.
For union information, please contact finansforbundet@nordea.se or SACONordea@nordea.com.
Please be aware that any applications or CVs coming through email or direct messages will not be accepted or considered.
Record metadata
Click to view metadata

	
    id: 26661524
    external_id: 46-516406-0120-40757522
    webpage_url: https://arbetsformedlingen.se/platsbanken/annonser/26661524
    logo_url: https://www.arbetsformedlingen.se/rest/arbetsgivare/rest/af/v3/organisation/5164060120/logotyper/logo.png
    headline: Senior IT Developer
    application_deadline: 2022-10-24T23:59:59
    number_of_vacancies: 1
    description: 
        text: Nordea is a leading Nordic universal bank. We are helping our customers realise their dreams and aspirations – and we have done that for 200 years. We want to make a real difference for our customers and the communities where we operate – by being a strong and personal financial partner.\r\n\r\nJob ID: 13064\n#CoreOfTheCore #HeartOfTheBank\n\nWould you like to be part of the journey to create an even better version of us? At Nordea we know our customers' needs are changing – and we're deeply committed to meeting them with financial solutions of tomorrow.\nWe are looking for IT Senior Developers to join Local Systems Sweden - a team loaded with experience professionalism and passion. Now we need to add talent to the team to stay strong in a competitive market and add more competence for the future.\n\nAbout this opportunity\n\nWelcome to the Account Solutions team. We add value by providing stable efficient and innovative IT services in the deposits area serving virtually all other business areas of the bank. As an IT Developer you will play a vital role in designing and building Nordea's fundamental banking applications. You will learn how the bank functions at it's core. Naturally we hope you will stay with us for many years to come and eventually grow into one of the experts who will guide the future development of the bank.\n\nWhat you'll be doing:\n  *  Analyzing and understanding Nordeas business processes\n  *  Designing IT solutions\n  *  Implementing and testing IT solutions\n  *  Taking full lifecycle responsibility for our system solutions\n\nThe Account Solutions application portfolio is built on the IBM z/OS ("Mainframe") technical platform. This is a hugely powerful and mature IT platform enabling application developers to focus largely on implementing business functionality.\nYou will be using the COBOL language. If you are familiar with any coding language you will learn this one quickly. But you will spend a lot of time before you master the complete environment; Infrastructure Products Business Flows.\nThis role is based in SE/Stockholm. This is a permanent full-time position.\n\nWho you are\n\nCollaboration. Ownership. Passion. Courage. These are the values that guide us in being at our best – and that we imagine you share with us. \n\nTo succeed in this role we believe that you:\n  *  Have an education focused around software engineering\n  *  Have worked at least three years as an IT Developer\n  *  Are prepared to spend a lot of time learning business processes and system relationships\n  *  Are open for change and continuous learning\n  *  Have the capability to work with English speaking colleagues from all over the world\n\nYour experience and background:\n  *  You have a few years of experience form software development preferably in the financial sector\n  *  You are keen on learning\n  *  You are self-organised\n  *  You easily connect with fellow workers ask for support gladly help others\n\nWhat we offer\nYou'll join a team of highly skilled Developers with a huge collective experience of banking systems. Cooperation is well established within the team and we take a strong personal responsibility for our work. As a newcomer we will make sure to give you an excellent environment for learning from some of the best professionals in the area.\nNext steps\n\nSubmit your application no later than 24/10/2022. For more information you're welcome to contact Johan Larsson at johan.larsson@nordea.com.\n\nAt Nordea we know that an inclusive workplace is a sustainable workplace. We deeply believe that our diverse backgrounds experiences characteristics and traits make us better at serving customers and communities. So please come as you are.\nFor union information please contact finansforbundet@nordea.se or SACONordea@nordea.com.\nPlease be aware that any applications or CVs coming through email or direct messages will not be accepted or considered.
        text_formatted: Nordea is a leading Nordic universal bank. We are helping our customers realise their dreams and aspirations – and we have done that for 200 years. We want to make a real difference for our customers and the communities where we operate – by being a strong and personal financial partner.\r\n\r\nJob ID: 13064\n#CoreOfTheCore #HeartOfTheBank\n\nWould you like to be part of the journey to create an even better version of us? At Nordea we know our customers' needs are changing – and we're deeply committed to meeting them with financial solutions of tomorrow.\nWe are looking for IT Senior Developers to join Local Systems Sweden - a team loaded with experience professionalism and passion. Now we need to add talent to the team to stay strong in a competitive market and add more competence for the future.\n\nAbout this opportunity\n\nWelcome to the Account Solutions team. We add value by providing stable efficient and innovative IT services in the deposits area serving virtually all other business areas of the bank. As an IT Developer you will play a vital role in designing and building Nordea's fundamental banking applications. You will learn how the bank functions at it's core. Naturally we hope you will stay with us for many years to come and eventually grow into one of the experts who will guide the future development of the bank.\n\nWhat you'll be doing:\n  *  Analyzing and understanding Nordeas business processes\n  *  Designing IT solutions\n  *  Implementing and testing IT solutions\n  *  Taking full lifecycle responsibility for our system solutions\n\nThe Account Solutions application portfolio is built on the IBM z/OS ("Mainframe") technical platform. This is a hugely powerful and mature IT platform enabling application developers to focus largely on implementing business functionality.\nYou will be using the COBOL language. If you are familiar with any coding language you will learn this one quickly. But you will spend a lot of time before you master the complete environment; Infrastructure Products Business Flows.\nThis role is based in SE/Stockholm. This is a permanent full-time position.\n\nWho you are\n\nCollaboration. Ownership. Passion. Courage. These are the values that guide us in being at our best – and that we imagine you share with us. \n\nTo succeed in this role we believe that you:\n  *  Have an education focused around software engineering\n  *  Have worked at least three years as an IT Developer\n  *  Are prepared to spend a lot of time learning business processes and system relationships\n  *  Are open for change and continuous learning\n  *  Have the capability to work with English speaking colleagues from all over the world\n\nYour experience and background:\n  *  You have a few years of experience form software development preferably in the financial sector\n  *  You are keen on learning\n  *  You are self-organised\n  *  You easily connect with fellow workers ask for support gladly help others\n\nWhat we offer\nYou'll join a team of highly skilled Developers with a huge collective experience of banking systems. Cooperation is well established within the team and we take a strong personal responsibility for our work. As a newcomer we will make sure to give you an excellent environment for learning from some of the best professionals in the area.\nNext steps\n\nSubmit your application no later than 24/10/2022. For more information you're welcome to contact Johan Larsson at johan.larsson@nordea.com.\n\nAt Nordea we know that an inclusive workplace is a sustainable workplace. We deeply believe that our diverse backgrounds experiences characteristics and traits make us better at serving customers and communities. So please come as you are.\nFor union information please contact finansforbundet@nordea.se or SACONordea@nordea.com.\nPlease be aware that any applications or CVs coming through email or direct messages will not be accepted or considered.
        company_information: null
        needs: null
        requirements: null
        conditions: full time (Heltid)\r\nPermanent
    employment_type: 
        concept_id: PFZr_Syz_cUq
        label: Vanlig anställning
        legacy_ams_taxonomy_id: 1
    salary_type: 
        concept_id: oG8G_9cW_nRf
        label: Fast månads- vecko- eller timlön
        legacy_ams_taxonomy_id: 1
    salary_description: Undefined
    duration: 
        concept_id: a7uU_j21_mkL
        label: Tills vidare
        legacy_ams_taxonomy_id: 1
    working_hours_type: 
        concept_id: 6YE1_gAC_R2G
        label: Heltid
        legacy_ams_taxonomy_id: 1
    scope_of_work: 
        min: 100
        max: 100
    access: null
    employer: 
        phone_number: null
        email: null
        url: www.nordea.com
        organization_number: 5164060120
        name: Nordea Bank AB
        workplace: Nordea
    application_details: 
        information: Ansökan skickas till: Smålandsgatan 17 Stockholm SE
        reference: 13064-40757522
        email: null
        via_af: false
        url: https://zalaris-asa.contactrh.com/jobs/9669/40757522
        other: null
    experience_required: true
    access_to_own_car: false
    driving_license_required: false
    driving_license: null
    occupation: 
        concept_id: uyJg_i94_xmr
        label: IT-arkitekt/Lösningsarkitekt
        legacy_ams_taxonomy_id: 6626
    occupation_group: 
        concept_id: UXKZ_3zZ_ipB
        label: Systemanalytiker och IT-arkitekter m.fl.
        legacy_ams_taxonomy_id: 2511
    occupation_field: 
        concept_id: apaJ_2ja_LuF
        label: Data/IT
        legacy_ams_taxonomy_id: 3
    workplace_address: 
        municipality: Stockholm
        municipality_code: 0180
        municipality_concept_id: AvNB_uwa_6n6
        region: Stockholms län
        region_code: 01
        region_concept_id: CifL_Rzy_Mku
        country: Sverige
        country_code: 199
        country_concept_id: i46j_HmG_v64
        street_address: null
        postcode: null
        city: null
        coordinates: 
            18.068580000000000751469997339881956577301025390625
            59.3293230000000022528183762915432453155517578125
    must_have: 
        skills: 
        languages: 
        work_experiences: 
                weight: 10
                concept_id: uyJg_i94_xmr
                label: IT-arkitekt/Lösningsarkitekt
                legacy_ams_taxonomy_id: 6626
        education: 
        education_level: 
    nice_to_have: 
        skills: 
        languages: 
        work_experiences: 
        education: 
        education_level: 
    application_contacts: 
            name: PRS Team
            description: null
            email: null
            telephone: 00000000
            contact_type: null
    publication_date: 2022-10-14T07:25:07
    last_publication_date: 2022-10-24T23:59:59
    removed: true
    removed_date: 2022-10-24T22:25:26
    source_type: VIA_PLATSBANKEN_DXA
    timestamp: 1665725107721
    application_deadline_short: 2022-10-24
    publication_date_short: 2022-10-14
    last_publication_date_short: 2022-10-24
    logo_url_sanitized: https://swedishjobs.se/thumbnail/httpswww.arbetsformedlingen.serestarbetsgivarerestafv3organisation5164060120logotyperlogo.png
    logo_url_sanitized_rescaled: https://swedishjobs.se/thumbnail/httpswww.arbetsformedlingen.serestarbetsgivarerestafv3organisation5164060120logotyperlogo-rescaled.png