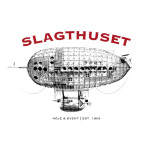 Extrajobb för diskare finnes! [NB this opening has expired]
Occupation:
Diskare
Employer:
Nyhamnen Nöje & Events AB
Workplace location:
Malmö
,
Skåne län
,
Sverige
Last application date:
2022-10-16
Publication date:
2022-10-14
This opening in English:
Click here to read this opening in English and other languages
Presentation:
Vi söker dig som vill jobba extra hos oss i disken på Slagthuset!
Slagthuset är ett stort levande hus där vi har allt ifrån konserter och musikaler till kongresser och mässor.
Du kommer att arbeta både dag,- och kvällstid - både vardagar och helger!
Har du arbetat i disk tidigare är det meriterande men vi lär upp och hjälper dig längs med vägen så det viktigaste är att du är ansvarstagande och driftig samt vill lära dig.
Intervjuer sker löpande och tjänsten kan komma att tillsättas innan sista ansökningsdag.
Record metadata
Click to view metadata

	
    id: 26661758
    external_id: null
    webpage_url: https://arbetsformedlingen.se/platsbanken/annonser/26661758
    logo_url: https://www.arbetsformedlingen.se/rest/arbetsgivare/rest/af/v3/arbetsplatser/87958551/logotyper/logo.png
    headline: Extrajobb för diskare finnes!
    application_deadline: 2022-10-16T23:59:59
    number_of_vacancies: 1
    description: 
        text: Vi söker dig som vill jobba extra hos oss i disken på Slagthuset!\nSlagthuset är ett stort levande hus där vi har allt ifrån konserter och musikaler till kongresser och mässor.\nDu kommer att arbeta både dag- och kvällstid - både vardagar och helger!\nHar du arbetat i disk tidigare är det meriterande men vi lär upp och hjälper dig längs med vägen så det viktigaste är att du är ansvarstagande och driftig samt vill lära dig.\nIntervjuer sker löpande och tjänsten kan komma att tillsättas innan sista ansökningsdag.
        text_formatted: <p>Vi söker dig som vill jobba extra hos oss i disken på Slagthuset!</p><p>Slagthuset är ett stort levande hus där vi har allt ifrån konserter och musikaler till kongresser och mässor.</p><p>Du kommer att arbeta både dag- och kvällstid - både vardagar och helger!</p><p>Har du arbetat i disk tidigare är det meriterande men vi lär upp och hjälper dig längs med vägen så det viktigaste är att du är ansvarstagande och driftig samt vill lära dig.</p><p>Intervjuer sker löpande och tjänsten kan komma att tillsättas innan sista ansökningsdag.</p>
        company_information: null
        needs: null
        requirements: null
        conditions: null
    employment_type: 
        concept_id: 1paU_aCR_nGn
        label: Behovsanställning
        legacy_ams_taxonomy_id: 4
    salary_type: 
        concept_id: oG8G_9cW_nRf
        label: Fast månads- vecko- eller timlön
        legacy_ams_taxonomy_id: 1
    salary_description: null
    duration: 
        concept_id: null
        label: null
        legacy_ams_taxonomy_id: null
    working_hours_type: 
        concept_id: null
        label: null
        legacy_ams_taxonomy_id: null
    scope_of_work: 
        min: null
        max: null
    access: null
    employer: 
        phone_number: null
        email: null
        url: null
        organization_number: 5593046385
        name: Nyhamnen Nöje & Events AB
        workplace: Nyhamnen Nöje & Events AB
    application_details: 
        information: null
        reference: Diskare
        email: aleksander@slagthuset.se
        via_af: false
        url: null
        other: null
    experience_required: true
    access_to_own_car: false
    driving_license_required: false
    driving_license: null
    occupation: 
        concept_id: pKTY_Kwu_sUw
        label: Diskare
        legacy_ams_taxonomy_id: 5556
    occupation_group: 
        concept_id: tPox_ie4_X9X
        label: Restaurang- och köksbiträden m.fl.
        legacy_ams_taxonomy_id: 9412
    occupation_field: 
        concept_id: ScKy_FHB_7wT
        label: Hotell restaurang storhushåll
        legacy_ams_taxonomy_id: 7
    workplace_address: 
        municipality: Malmö
        municipality_code: 1280
        municipality_concept_id: oYPt_yRA_Smm
        region: Skåne län
        region_code: 12
        region_concept_id: CaRE_1nn_cSU
        country: Sverige
        country_code: 199
        country_concept_id: i46j_HmG_v64
        street_address: Jörgen Kocksgatan 7 A
        postcode: 21120
        city: Malmö
        coordinates: 
            13.0019370460677254897063903626985847949981689453125
            55.61151332037943717523376108147203922271728515625
    must_have: 
        skills: 
        languages: 
        work_experiences: 
        education: 
        education_level: 
    nice_to_have: 
        skills: 
        languages: 
        work_experiences: 
                weight: 5
                concept_id: pKTY_Kwu_sUw
                label: Diskare
                legacy_ams_taxonomy_id: 5556
        education: 
        education_level: 
    application_contacts: 
    publication_date: 2022-10-14T08:28:01
    last_publication_date: 2022-10-16T23:59:59
    removed: true
    removed_date: 2022-10-17T00:45:03
    source_type: VIA_ANNONSERA
    timestamp: 1665728881524
    application_deadline_short: 2022-10-16
    publication_date_short: 2022-10-14
    last_publication_date_short: 2022-10-16
    logo_url_sanitized: https://swedishjobs.se/thumbnail/httpswww.arbetsformedlingen.serestarbetsgivarerestafv3arbetsplatser87958551logotyperlogo.png
    logo_url_sanitized_rescaled: https://swedishjobs.se/thumbnail/httpswww.arbetsformedlingen.serestarbetsgivarerestafv3arbetsplatser87958551logotyperlogo-rescaled.png