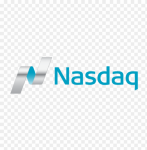 Master Thesis Student - Computer Science [NB this opening has expired]
Occupation:
Mjukvaruutvecklare
Employer:
Nasdaq
Workplace location:
Stockholm
,
Stockholms län
,
Sverige
Last application date:
2022-11-13
Publication date:
2022-10-14
This opening in English:
Click here to read this opening in English and other languages
Presentation:
Master Thesis Student - Computer Science
Nasdaq is continuously revolutionizing markets and undergoing transformations while we adopt new technologies to develop innovative solutions, constantly aiming to rewrite tomorrow. If you are someone who enjoys working in a results-driven and high-performing international culture, and thrives in a creative and dynamic environment, this opportunity is for you!
About the Student Master Thesis Program:
Nasdaq sits at the intersection between financial markets and the technology sector. During the spring semester of 2023 you will be part of the Student Master Thesis Program at Nasdaq, aimed primarily at students writing their thesis by themself. We are looking for our future colleague and see this as an opportunity to introduce you to Nasdaq and our Umeå office.
Areas that we would like to explore further together with you:
Distributed Systems, Blockchain Technologies, Machine Learning or other suitable fields. The specific subject will be decided in collaboration throughout the recruitment process. We appreciate your own suggestions.
You will bring:
Studying Computer Science
A love of programming
A strong inner drive and motivation, thriving in a fast-paced environment
It would be great if you have:
Relevant work experience alongside your studies
Does this sound like you?
The program runs during the spring semester 2023, with a starting date in January. This opportunity is located in Umeå, Sweden.
Please apply by attaching your:
Resume
Grades
A list of potential thesis topics
Please send in your application in English no later than October 16, 2022. If you have any questions regarding the Student Master Thesis Program, do not hesitate to reach out to olivia.lewin@nasdaq.com or marten.hedborg@nasdaq.com.
Come as You Are
Nasdaq is an equal opportunity employer. We positively encourage applications from suitably qualified and eligible candidates regardless of age, color, disability, national origin, ancestry, race, religion, gender, sexual orientation, gender identity and/or expression, veteran status, genetic information, or any other status protected by applicable law.
We will ensure that individuals with disabilities are provided reasonable accommodation to participate in the job application or interview process, to perform essential job functions, and to receive other benefits and privileges of employment. Please contact us to request an accommodation.
Apply online: http://nasdaqinc.contacthr.com/115831723
Record metadata
Click to view metadata

	
    id: 26667334
    external_id: null
    webpage_url: https://arbetsformedlingen.se/platsbanken/annonser/26667334
    logo_url: https://www.arbetsformedlingen.se/rest/arbetsgivare/rest/af/v3/arbetsplatser/85471986/logotyper/logo.png
    headline: Master Thesis Student - Computer Science
    application_deadline: 2022-11-13T23:59:59
    number_of_vacancies: 1
    description: 
        text: Master Thesis Student - Computer Science\n\n\nNasdaq is continuously revolutionizing markets and undergoing transformations while we adopt new technologies to develop innovative solutions constantly aiming to rewrite tomorrow. If you are someone who enjoys working in a results-driven and high-performing international culture and thrives in a creative and dynamic environment this opportunity is for you!\n\n\nAbout the Student Master Thesis Program:\n\n\nNasdaq sits at the intersection between financial markets and the technology sector. During the spring semester of 2023 you will be part of the Student Master Thesis Program at Nasdaq aimed primarily at students writing their thesis by themself. We are looking for our future colleague and see this as an opportunity to introduce you to Nasdaq and our Umeå office.\n\n\nAreas that we would like to explore further together with you:\n\n\nDistributed Systems Blockchain Technologies Machine Learning or other suitable fields. The specific subject will be decided in collaboration throughout the recruitment process. We appreciate your own suggestions.\n\n\nYou will bring:\n\n\nStudying Computer Science\nA love of programming\nA strong inner drive and motivation thriving in a fast-paced environment\n\n\nIt would be great if you have:\n\n\nRelevant work experience alongside your studies\n\n\nDoes this sound like you?\n\n\nThe program runs during the spring semester 2023 with a starting date in January. This opportunity is located in Umeå Sweden.\n\n\nPlease apply by attaching your:\n\n\n   Resume\n\n\n   Grades\n\n\n   A list of potential thesis topics\n\n\nPlease send in your application in English no later than October 16 2022. If you have any questions regarding the Student Master Thesis Program do not hesitate to reach out to olivia.lewin@nasdaq.com or marten.hedborg@nasdaq.com.\n\n\nCome as You Are\n\n\nNasdaq is an equal opportunity employer. We positively encourage applications from suitably qualified and eligible candidates regardless of age color disability national origin ancestry race religion gender sexual orientation gender identity and/or expression veteran status genetic information or any other status protected by applicable law.\n\n\nWe will ensure that individuals with disabilities are provided reasonable accommodation to participate in the job application or interview process to perform essential job functions and to receive other benefits and privileges of employment. Please contact us to request an accommodation.\n\n\nApply online: http://nasdaqinc.contacthr.com/115831723
        text_formatted: <p>Master Thesis Student - Computer Science</p><p><br></p><p>Nasdaq is continuously revolutionizing markets and undergoing transformations while we adopt new technologies to develop innovative solutions constantly aiming to rewrite tomorrow. If you are someone who enjoys working in a results-driven and high-performing international culture and thrives in a creative and dynamic environment this opportunity is for you!</p><p><br></p><p>About the Student Master Thesis Program:</p><p><br></p><p>Nasdaq sits at the intersection between financial markets and the technology sector. During the spring semester of 2023 you will be part of the Student Master Thesis Program at Nasdaq aimed primarily at students writing their thesis by themself. We are looking for our future colleague and see this as an opportunity to introduce you to Nasdaq and our Umeå office.</p><p><br></p><p>Areas that we would like to explore further together with you:</p><p><br></p><p>Distributed Systems Blockchain Technologies Machine Learning or other suitable fields. The specific subject will be decided in collaboration throughout the recruitment process. We appreciate your own suggestions.</p><p><br></p><p>You will bring:</p><p><br></p><p>Studying Computer Science</p><p>A love of programming</p><p>A strong inner drive and motivation thriving in a fast-paced environment</p><p><br></p><p>It would be great if you have:</p><p><br></p><p>Relevant work experience alongside your studies</p><p><br></p><p>Does this sound like you?</p><p><br></p><p>The program runs during the spring semester 2023 with a starting date in January. This opportunity is located in Umeå Sweden.</p><p><br></p><p>Please apply by attaching your:</p><p><br></p><p>   Resume</p><p><br></p><p>   Grades</p><p><br></p><p>   A list of potential thesis topics</p><p><br></p><p>Please send in your application in English no later than October 16 2022. If you have any questions regarding the Student Master Thesis Program do not hesitate to reach out to olivia.lewin@nasdaq.com or marten.hedborg@nasdaq.com.</p><p><br></p><p>Come as You Are</p><p><br></p><p>Nasdaq is an equal opportunity employer. We positively encourage applications from suitably qualified and eligible candidates regardless of age color disability national origin ancestry race religion gender sexual orientation gender identity and/or expression veteran status genetic information or any other status protected by applicable law.</p><p><br></p><p>We will ensure that individuals with disabilities are provided reasonable accommodation to participate in the job application or interview process to perform essential job functions and to receive other benefits and privileges of employment. Please contact us to request an accommodation.</p><p><br></p><p>Apply online: http://nasdaqinc.contacthr.com/115831723</p>
        company_information: null
        needs: null
        requirements: null
        conditions: null
    employment_type: 
        concept_id: PFZr_Syz_cUq
        label: Vanlig anställning
        legacy_ams_taxonomy_id: 1
    salary_type: 
        concept_id: oG8G_9cW_nRf
        label: Fast månads- vecko- eller timlön
        legacy_ams_taxonomy_id: 1
    salary_description: null
    duration: 
        concept_id: a7uU_j21_mkL
        label: Tills vidare
        legacy_ams_taxonomy_id: 1
    working_hours_type: 
        concept_id: 6YE1_gAC_R2G
        label: Heltid
        legacy_ams_taxonomy_id: 1
    scope_of_work: 
        min: 100
        max: 100
    access: null
    employer: 
        phone_number: null
        email: null
        url: http://nasdaqinc.contacthr.com/115831723
        organization_number: 5564208394
        name: Nasdaq Stockholm AB
        workplace: Nasdaq
    application_details: 
        information: null
        reference: null
        email: null
        via_af: false
        url: http://nasdaqinc.contacthr.com/115831723
        other: null
    experience_required: true
    access_to_own_car: false
    driving_license_required: false
    driving_license: null
    occupation: 
        concept_id: rQds_YGd_quU
        label: Mjukvaruutvecklare
        legacy_ams_taxonomy_id: 80
    occupation_group: 
        concept_id: DJh5_yyF_hEM
        label: Mjukvaru- och systemutvecklare m.fl.
        legacy_ams_taxonomy_id: 2512
    occupation_field: 
        concept_id: apaJ_2ja_LuF
        label: Data/IT
        legacy_ams_taxonomy_id: 3
    workplace_address: 
        municipality: Stockholm
        municipality_code: 0180
        municipality_concept_id: AvNB_uwa_6n6
        region: Stockholms län
        region_code: 01
        region_concept_id: CifL_Rzy_Mku
        country: Sverige
        country_code: 199
        country_concept_id: i46j_HmG_v64
        street_address: Tullvaktsvägen 15
        postcode: 11556
        city: Stockholm
        coordinates: 
            18.12224692716329599306845921091735363006591796875
            59.33981042995338128775983932428061962127685546875
    must_have: 
        skills: 
        languages: 
        work_experiences: 
        education: 
        education_level: 
    nice_to_have: 
        skills: 
        languages: 
        work_experiences: 
        education: 
        education_level: 
    application_contacts: 
    publication_date: 2022-10-14T19:14:21
    last_publication_date: 2022-11-13T23:59:59
    removed: true
    removed_date: 2023-02-12T01:40:32
    source_type: VIA_ANNONSERA
    timestamp: 1665767661522
    application_deadline_short: 2022-11-13
    publication_date_short: 2022-10-14
    last_publication_date_short: 2022-11-13