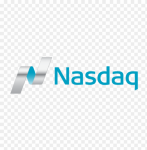 Associate General Counsel/Commercial Laywer [NB this opening has expired]
Occupation:
Advokatfiskal
Employer:
Nasdaq
Workplace location:
Stockholm
,
Stockholms län
,
Sverige
Last application date:
2022-11-13
Publication date:
2022-10-14
This opening in English:
Click here to read this opening in English and other languages
Presentation:
Associate General Counsel/Commercial Laywer
Nasdaq is now looking for a Commercial Lawyer to join our legal team in Stockholm. Are you searching for a new opportunity?
Nasdaq is recognized around the globe as a diversified worldwide financial technology, trading, and information services provider to the capital markets serving businesses and investors from over 50 offices in 26 countries across six continents – and in every capital market.
As a lawyer in the commercial law team, you will be part of a team supporting all of Nasdaq with commercial law legal advice and services, with a focus on Nasdaq's technology businesses. We are a small team of driven and dedicated lawyers reporting to the head of commercial law of Nasdaq's Market Platforms division, and we are excited to welcome you!
Your role and responsibilities:
Drafting and negotiating agreements, mainly for Market Platforms product offerings including agreements with customers and resellers and third-party vendors, data providers, and partners
Protecting the intellectual property rights of the business and facilitating growth by taking part in acquisitions, divestments, and negotiations with partners
As required providing legal assistance to other business units within the Nasdaq's organization
Working with management and other associates to give general legal advice to maintain risk at the desired level
Support the business in product development activities, for example by ensuring that new lines of business have appropriate contracts and other documents in place
We expect you to have:
Masters of law preferred
At least 4-5 years of proven experience within a law firm or international corporation
Experience in sales, vendor contracts, SaaS, and other commercial contracts
Experience with negotiations
Ability to work independently, although close together with team members, and has strong communication skills
To suit this position, you are a team player but also enjoy working individually and you thrive to produce high-quality work within deadlines. In addition, you are used to assuming responsibility and are detailed oriented and self-driven. You enjoy a fast pace working environment. Furthermore, your English and Swedish language skills (both written and spoken) are fluent.
Does this sound like you?
This is a full-time position located in Stockholm, Sweden. As the process is ongoing, please submit your application in English as soon as possible.
About Nasdaq Stockholm:
Nasdaq's Stockholm office is located in the harbor area of Frihamnen, we have a private commuter shuttle running in the morning and evening hours between the office and Karlaplan metro stop. Our office offers free parking, secure bike storage, and bike/e-bike lending. The office also features a gym, recreational sports room, restaurant,and snack shop. Nasdaq Sweden provides its employees with 32 annual vacation days, we offer a competitive compensation package that includes annual bonus and equity plans as well as an employee stock purchase program.
Come as You Are
Nasdaq is an equal opportunity employer. We positively encourage applications from suitably qualified and eligible candidates regardless of age, color, disability, national origin, ancestry, race, religion, gender, sexual orientation, gender identity and/or expression, veteran status, genetic information, or any other status protected by applicable law.
We will ensure that individuals with disabilities are provided reasonable accommodation to participate in the job application or interview process, to perform essential job functions, and to receive other benefits and privileges of employment. Please contact us to request an accommodation.
Apply online: http://nasdaqinc.contacthr.com/115803167
Record metadata
Click to view metadata

	
    id: 26667347
    external_id: null
    webpage_url: https://arbetsformedlingen.se/platsbanken/annonser/26667347
    logo_url: https://www.arbetsformedlingen.se/rest/arbetsgivare/rest/af/v3/arbetsplatser/85471986/logotyper/logo.png
    headline: Associate General Counsel/Commercial Laywer
    application_deadline: 2022-11-13T23:59:59
    number_of_vacancies: 1
    description: 
        text: Associate General Counsel/Commercial Laywer\n\n\nNasdaq is now looking for a Commercial Lawyer to join our legal team in Stockholm. Are you searching for a new opportunity?\n\n\nNasdaq is recognized around the globe as a diversified worldwide financial technology trading and information services provider to the capital markets serving businesses and investors from over 50 offices in 26 countries across six continents – and in every capital market.\n\n\nAs a lawyer in the commercial law team you will be part of a team supporting all of Nasdaq with commercial law legal advice and services with a focus on Nasdaq's technology businesses. We are a small team of driven and dedicated lawyers reporting to the head of commercial law of Nasdaq's Market Platforms division and we are excited to welcome you!\n\n\nYour role and responsibilities:\n\n\nDrafting and negotiating agreements mainly for Market Platforms product offerings including agreements with customers and resellers and third-party vendors data providers and partners\nProtecting the intellectual property rights of the business and facilitating growth by taking part in acquisitions divestments and negotiations with partners\nAs required providing legal assistance to other business units within the Nasdaq's organization\nWorking with management and other associates to give general legal advice to maintain risk at the desired level\n\n\nSupport the business in product development activities for example by ensuring that new lines of business have appropriate contracts and other documents in place\n\n\nWe expect you to have:\n\n\nMasters of law preferred\nAt least 4-5 years of proven experience within a law firm or international corporation\nExperience in sales vendor contracts SaaS and other commercial contracts\nExperience with negotiations\nAbility to work independently although close together with team members and has strong communication skills\n\n\nTo suit this position you are a team player but also enjoy working individually and you thrive to produce high-quality work within deadlines. In addition you are used to assuming responsibility and are detailed oriented and self-driven. You enjoy a fast pace working environment. Furthermore your English and Swedish language skills (both written and spoken) are fluent.\n\n\nDoes this sound like you?\n\n\nThis is a full-time position located in Stockholm Sweden. As the process is ongoing please submit your application in English as soon as possible.\n\n\nAbout Nasdaq Stockholm:\n\n\nNasdaq's Stockholm office is located in the harbor area of Frihamnen we have a private commuter shuttle running in the morning and evening hours between the office and Karlaplan metro stop. Our office offers free parking secure bike storage and bike/e-bike lending. The office also features a gym recreational sports room restaurantand snack shop. Nasdaq Sweden provides its employees with 32 annual vacation days we offer a competitive compensation package that includes annual bonus and equity plans as well as an employee stock purchase program.\n\n\nCome as You Are\n\n\nNasdaq is an equal opportunity employer. We positively encourage applications from suitably qualified and eligible candidates regardless of age color disability national origin ancestry race religion gender sexual orientation gender identity and/or expression veteran status genetic information or any other status protected by applicable law.\n\n\nWe will ensure that individuals with disabilities are provided reasonable accommodation to participate in the job application or interview process to perform essential job functions and to receive other benefits and privileges of employment. Please contact us to request an accommodation.\n\n\nApply online: http://nasdaqinc.contacthr.com/115803167
        text_formatted: <p>Associate General Counsel/Commercial Laywer</p><p><br></p><p>Nasdaq is now looking for a Commercial Lawyer to join our legal team in Stockholm. Are you searching for a new opportunity?</p><p><br></p><p>Nasdaq is recognized around the globe as a diversified worldwide financial technology trading and information services provider to the capital markets serving businesses and investors from over 50 offices in 26 countries across six continents – and in every capital market.</p><p><br></p><p>As a lawyer in the commercial law team you will be part of a team supporting all of Nasdaq with commercial law legal advice and services with a focus on Nasdaq's technology businesses. We are a small team of driven and dedicated lawyers reporting to the head of commercial law of Nasdaq's Market Platforms division and we are excited to welcome you!</p><p><br></p><p>Your role and responsibilities:</p><p><br></p><p>Drafting and negotiating agreements mainly for Market Platforms product offerings including agreements with customers and resellers and third-party vendors data providers and partners</p><p>Protecting the intellectual property rights of the business and facilitating growth by taking part in acquisitions divestments and negotiations with partners</p><p>As required providing legal assistance to other business units within the Nasdaq's organization</p><p>Working with management and other associates to give general legal advice to maintain risk at the desired level</p><p><br></p><p>Support the business in product development activities for example by ensuring that new lines of business have appropriate contracts and other documents in place</p><p><br></p><p>We expect you to have:</p><p><br></p><p>Masters of law preferred</p><p>At least 4-5 years of proven experience within a law firm or international corporation</p><p>Experience in sales vendor contracts SaaS and other commercial contracts</p><p>Experience with negotiations</p><p>Ability to work independently although close together with team members and has strong communication skills</p><p><br></p><p>To suit this position you are a team player but also enjoy working individually and you thrive to produce high-quality work within deadlines. In addition you are used to assuming responsibility and are detailed oriented and self-driven. You enjoy a fast pace working environment. Furthermore your English and Swedish language skills (both written and spoken) are fluent.</p><p><br></p><p>Does this sound like you?</p><p><br></p><p>This is a full-time position located in Stockholm Sweden. As the process is ongoing please submit your application in English as soon as possible.</p><p><br></p><p>About Nasdaq Stockholm:</p><p><br></p><p>Nasdaq's Stockholm office is located in the harbor area of Frihamnen we have a private commuter shuttle running in the morning and evening hours between the office and Karlaplan metro stop. Our office offers free parking secure bike storage and bike/e-bike lending. The office also features a gym recreational sports room restaurantand snack shop. Nasdaq Sweden provides its employees with 32 annual vacation days we offer a competitive compensation package that includes annual bonus and equity plans as well as an employee stock purchase program.</p><p><br></p><p>Come as You Are</p><p><br></p><p>Nasdaq is an equal opportunity employer. We positively encourage applications from suitably qualified and eligible candidates regardless of age color disability national origin ancestry race religion gender sexual orientation gender identity and/or expression veteran status genetic information or any other status protected by applicable law.</p><p><br></p><p>We will ensure that individuals with disabilities are provided reasonable accommodation to participate in the job application or interview process to perform essential job functions and to receive other benefits and privileges of employment. Please contact us to request an accommodation.</p><p><br></p><p>Apply online: http://nasdaqinc.contacthr.com/115803167</p>
        company_information: null
        needs: null
        requirements: null
        conditions: null
    employment_type: 
        concept_id: PFZr_Syz_cUq
        label: Vanlig anställning
        legacy_ams_taxonomy_id: 1
    salary_type: 
        concept_id: oG8G_9cW_nRf
        label: Fast månads- vecko- eller timlön
        legacy_ams_taxonomy_id: 1
    salary_description: null
    duration: 
        concept_id: a7uU_j21_mkL
        label: Tills vidare
        legacy_ams_taxonomy_id: 1
    working_hours_type: 
        concept_id: 6YE1_gAC_R2G
        label: Heltid
        legacy_ams_taxonomy_id: 1
    scope_of_work: 
        min: 100
        max: 100
    access: null
    employer: 
        phone_number: null
        email: null
        url: http://nasdaqinc.contacthr.com/115803167
        organization_number: 5564208394
        name: Nasdaq Stockholm AB
        workplace: Nasdaq
    application_details: 
        information: null
        reference: null
        email: null
        via_af: false
        url: http://nasdaqinc.contacthr.com/115803167
        other: null
    experience_required: true
    access_to_own_car: false
    driving_license_required: false
    driving_license: null
    occupation: 
        concept_id: FRJQ_3KZ_woR
        label: Advokatfiskal
        legacy_ams_taxonomy_id: 4421
    occupation_group: 
        concept_id: br6a_VVS_V3y
        label: Övriga jurister
        legacy_ams_taxonomy_id: 2619
    occupation_field: 
        concept_id: X82t_awd_Qyc
        label: Administration ekonomi juridik
        legacy_ams_taxonomy_id: 1
    workplace_address: 
        municipality: Stockholm
        municipality_code: 0180
        municipality_concept_id: AvNB_uwa_6n6
        region: Stockholms län
        region_code: 01
        region_concept_id: CifL_Rzy_Mku
        country: Sverige
        country_code: 199
        country_concept_id: i46j_HmG_v64
        street_address: Tullvaktsvägen 15
        postcode: 11556
        city: Stockholm
        coordinates: 
            18.12224692716329599306845921091735363006591796875
            59.33981042995338128775983932428061962127685546875
    must_have: 
        skills: 
        languages: 
        work_experiences: 
        education: 
        education_level: 
    nice_to_have: 
        skills: 
        languages: 
        work_experiences: 
        education: 
        education_level: 
    application_contacts: 
    publication_date: 2022-10-14T19:24:56
    last_publication_date: 2022-11-13T23:59:59
    removed: true
    removed_date: 2022-11-14T00:44:32
    source_type: VIA_ANNONSERA
    timestamp: 1665768296564
    application_deadline_short: 2022-11-13
    publication_date_short: 2022-10-14
    last_publication_date_short: 2022-11-13
    logo_url_sanitized_rescaled: https://swedishjobs.se/thumbnail/httpswww.arbetsformedlingen.serestarbetsgivarerestafv3arbetsplatser85471986logotyperlogo-rescaled.png
    logo_url_sanitized: https://swedishjobs.se/thumbnail/httpswww.arbetsformedlingen.serestarbetsgivarerestafv3arbetsplatser85471986logotyperlogo.png