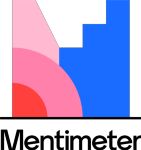 Enterprise Marketing Manager [NB this opening has expired]
Occupation:
Marknadsförare
Employer:
Mentimeter AB
Workplace location:
Stockholm
,
Stockholms län
,
Sverige
Last application date:
2022-11-13
Publication date:
2022-10-14
Prerequisites
Work experiences: Marknadsförare;
Languages: Engelska;
This opening in English: Click here to read this opening in English and other languages
Presentation:
Mentimeter's vision is to transform presentations and meetings into fun and interactive experiences by making it easy to listen and be heard. We believe in giving everyone a voice in every meeting and presentation. We are building a modern, friendly, and diverse product-first tech company based in Stockholm. We are looking for a Marketing Manager - Enterprise with experience in B2B Demand Gen, account-based marketing and SaaS marketing to join our marketing team.
In this new role, we want you to lead a wide range of projects to find new ways to generate marketing qualified leads, at scale, for the Mentimeter Enterprise offering. We want you to be analytical and get excited about optimizing our marketing efforts and take on entirely new and complex initiatives that will support the adoption of our Enterprise product offering.
Mentimeter is already growing 100% year over year organically, with all of our Enterprise customers coming from inbound lead sources. Your challenge is to generate inbound leads, identify those who would benefit from our Enterprise offering and conduct different strategies and initiatives to nurture them before handing them over to our Sales team.
We believe that a brilliant person with the right ambition can leverage their time at Mentimeter. We are growing fast, and with us, so can you.
Role responsibilities:
Lead initiatives to optimize and create new channels for Mentimeter that generate marketing qualified leads for our Enterprise Sales team
Lead a team of marketing experts who focus on the marketing of Mentimeter's Enterprise product offering
Provide project overviews, progress and results reporting
Support team members with analysis and strategies for marketing automation, demand generation and content creation
Collaborate closely with the Enterprise Sales team to meet targets and create a smooth lead handover process
Conduct market research, pre-studies and experiments to evaluate potential business impact and build business cases
Place of work is at the Mentimeter office in Stockholm, and we can support re-location within the EU
We believe you have:
4-5 years of relevant work experience within the digital marketing field, specifically within areas such as Inbound Marketing, B2B Demand Generation or Sales Enablement; preferably within SaaS businesses
At least 2 years of hands-on leadership experience where you have been a Line Manager
Demonstrated experience of successfully generating marketing qualified leads on a large scale
Demonstrated ability to turn analysis into actionable insights and clear recommendations
Demonstrated experience of successful stakeholder & project management
Knowledge of how the marketing tech stack enables automated and scalable marketing initiatives
Experience from working with some of the, or equivalent, tools in our marketing tech stack (e.g. Mixpanel, Intercom, Split.io, Salesforce, Metabase)
It's a bonus if you have:
Experience of working in a product-first company with a product first go-to-market
Experience from working with B2B2C SaaS products (Slack and Dropbox as examples) across several markets
Not required:
You don't have to know Swedish (we are an English-first organisation, daily work is carried out in English, and the Mentimeter team currently boasts over 20 different nationalities!)
Resources we have to support you:
An extensive database of 100% inbound-generated leads
A team of marketing specialists to support you in the execution
Comprehensive tracking and set up already in place
Professional marketing and data gathering services (Customer.io, Intercom, Mixpanel, Salesforce etc.)
Öppen för alla
Vi fokuserar på din kompetens, inte dina övriga förutsättningar. Vi är öppna för att anpassa rollen eller arbetsplatsen efter dina behov.
Record metadata
Click to view metadata

	
    id: 26667395
    external_id: null
    webpage_url: https://arbetsformedlingen.se/platsbanken/annonser/26667395
    logo_url: https://www.arbetsformedlingen.se/rest/arbetsgivare/rest/af/v3/arbetsplatser/86230135/logotyper/logo.png
    headline: Enterprise Marketing Manager
    application_deadline: 2022-11-13T23:59:59
    number_of_vacancies: 1
    description: 
        text: Mentimeter's vision is to transform presentations and meetings into fun and interactive experiences by making it easy to listen and be heard. We believe in giving everyone a voice in every meeting and presentation. We are building a modern friendly and diverse product-first tech company based in Stockholm. We are looking for a Marketing Manager - Enterprise with experience in B2B Demand Gen account-based marketing and SaaS marketing to join our marketing team.\nIn this new role we want you to lead a wide range of projects to find new ways to generate marketing qualified leads at scale for the Mentimeter Enterprise offering. We want you to be analytical and get excited about optimizing our marketing efforts and take on entirely new and complex initiatives that will support the adoption of our Enterprise product offering.\nMentimeter is already growing 100% year over year organically with all of our Enterprise customers coming from inbound lead sources. Your challenge is to generate inbound leads identify those who would benefit from our Enterprise offering and conduct different strategies and initiatives to nurture them before handing them over to our Sales team.\nWe believe that a brilliant person with the right ambition can leverage their time at Mentimeter. We are growing fast and with us so can you.\nRole responsibilities:\nLead initiatives to optimize and create new channels for Mentimeter that generate marketing qualified leads for our Enterprise Sales team\nLead a team of marketing experts who focus on the marketing of Mentimeter's Enterprise product offering\nProvide project overviews progress and results reporting\nSupport team members with analysis and strategies for marketing automation demand generation and content creation\nCollaborate closely with the Enterprise Sales team to meet targets and create a smooth lead handover process\nConduct market research pre-studies and experiments to evaluate potential business impact and build business cases\nPlace of work is at the Mentimeter office in Stockholm and we can support re-location within the EU\n\nWe believe you have:\n4-5 years of relevant work experience within the digital marketing field specifically within areas such as Inbound Marketing B2B Demand Generation or Sales Enablement; preferably within SaaS businesses\nAt least 2 years of hands-on leadership experience where you have been a Line Manager\nDemonstrated experience of successfully generating marketing qualified leads on a large scale\nDemonstrated ability to turn analysis into actionable insights and clear recommendations\nDemonstrated experience of successful stakeholder & project management\nKnowledge of how the marketing tech stack enables automated and scalable marketing initiatives\nExperience from working with some of the or equivalent tools in our marketing tech stack (e.g. Mixpanel Intercom Split.io Salesforce Metabase)\n\nIt's a bonus if you have:\nExperience of working in a product-first company with a product first go-to-market\nExperience from working with B2B2C SaaS products (Slack and Dropbox as examples) across several markets\n\nNot required:\nYou don't have to know Swedish (we are an English-first organisation daily work is carried out in English and the Mentimeter team currently boasts over 20 different nationalities!)\n\nResources we have to support you:\nAn extensive database of 100% inbound-generated leads\nA team of marketing specialists to support you in the execution\nComprehensive tracking and set up already in place\nProfessional marketing and data gathering services (Customer.io Intercom Mixpanel Salesforce etc.)\n\nÖppen för alla\nVi fokuserar på din kompetens inte dina övriga förutsättningar. Vi är öppna för att anpassa rollen eller arbetsplatsen efter dina behov.
        text_formatted: <p>Mentimeter's vision is to transform presentations and meetings into fun and interactive experiences by making it easy to listen and be heard. We believe in giving everyone a voice in every meeting and presentation. We are building a modern friendly and diverse product-first tech company based in Stockholm. We are looking for a Marketing Manager - Enterprise with experience in B2B Demand Gen account-based marketing and SaaS marketing to join our marketing team.</p><p>In this new role we want you to lead a wide range of projects to find new ways to generate marketing qualified leads at scale for the Mentimeter Enterprise offering. We want you to be analytical and get excited about optimizing our marketing efforts and take on entirely new and complex initiatives that will support the adoption of our Enterprise product offering.</p><p>Mentimeter is already growing 100% year over year organically with all of our Enterprise customers coming from inbound lead sources. Your challenge is to generate inbound leads identify those who would benefit from our Enterprise offering and conduct different strategies and initiatives to nurture them before handing them over to our Sales team.</p><p>We believe that a brilliant person with the right ambition can leverage their time at Mentimeter. We are growing fast and with us so can you.</p><p><strong>Role responsibilities:</strong></p><ul><li>Lead initiatives to optimize and create new channels for Mentimeter that generate marketing qualified leads for our Enterprise Sales team</li><li>Lead a team of marketing experts who focus on the marketing of Mentimeter's Enterprise product offering</li><li>Provide project overviews progress and results reporting</li><li>Support team members with analysis and strategies for marketing automation demand generation and content creation</li><li>Collaborate closely with the Enterprise Sales team to meet targets and create a smooth lead handover process</li><li>Conduct market research pre-studies and experiments to evaluate potential business impact and build business cases</li><li>Place of work is at the Mentimeter office in Stockholm and we can support re-location within the EU</li></ul><p><strong>We believe you have:</strong></p><ul><li>4-5 years of relevant work experience within the digital marketing field specifically within areas such as Inbound Marketing B2B Demand Generation or Sales Enablement; preferably within SaaS businesses</li><li>At least 2 years of hands-on leadership experience where you have been a Line Manager</li><li>Demonstrated experience of successfully generating marketing qualified leads on a large scale</li><li>Demonstrated ability to turn analysis into actionable insights and clear recommendations</li><li>Demonstrated experience of successful stakeholder &amp; project management</li><li>Knowledge of how the marketing tech stack enables automated and scalable marketing initiatives</li><li>Experience from working with some of the or equivalent tools in our marketing tech stack (e.g. Mixpanel Intercom Split.io Salesforce Metabase)</li></ul><p><strong>It's a bonus if you have:</strong></p><ul><li>Experience of working in a product-first company with a product first go-to-market</li><li>Experience from working with B2B2C SaaS products (Slack and Dropbox as examples) across several markets</li></ul><p><strong>Not required:</strong></p><ul><li>You don't have to know Swedish (we are an English-first organisation daily work is carried out in English and the Mentimeter team currently boasts over 20 different nationalities!)</li></ul><p><strong>Resources we have to support you:</strong></p><ul><li>An extensive database of 100% inbound-generated leads</li><li>A team of marketing specialists to support you in the execution</li><li>Comprehensive tracking and set up already in place</li><li>Professional marketing and data gathering services (Customer.io Intercom Mixpanel Salesforce etc.)</li></ul><p id=\oppenforalla\>Öppen för alla\nVi fokuserar på din kompetens inte dina övriga förutsättningar. Vi är öppna för att anpassa rollen eller arbetsplatsen efter dina behov.</p>
        company_information: null
        needs: null
        requirements: null
        conditions: null
    employment_type: 
        concept_id: PFZr_Syz_cUq
        label: Vanlig anställning
        legacy_ams_taxonomy_id: 1
    salary_type: 
        concept_id: oG8G_9cW_nRf
        label: Fast månads- vecko- eller timlön
        legacy_ams_taxonomy_id: 1
    salary_description: null
    duration: 
        concept_id: a7uU_j21_mkL
        label: Tills vidare
        legacy_ams_taxonomy_id: 1
    working_hours_type: 
        concept_id: 6YE1_gAC_R2G
        label: Heltid
        legacy_ams_taxonomy_id: 1
    scope_of_work: 
        min: 100
        max: 100
    access: null
    employer: 
        phone_number: null
        email: null
        url: null
        organization_number: 5568925506
        name: Mentimeter AB (publ)
        workplace: Mentimeter AB
    application_details: 
        information: null
        reference: null
        email: null
        via_af: false
        url: https://emp.jobylon.com/jobs/147095-mentimeter-enterprise-marketing-manager/
        other: null
    experience_required: true
    access_to_own_car: false
    driving_license_required: false
    driving_license: null
    occupation: 
        concept_id: WCma_2oa_gyZ
        label: Marknadsförare
        legacy_ams_taxonomy_id: 5547
    occupation_group: 
        concept_id: WX67_Pfb_WMN
        label: Marknadsanalytiker och marknadsförare m.fl.
        legacy_ams_taxonomy_id: 2431
    occupation_field: 
        concept_id: RPTn_bxG_ExZ
        label: Försäljning inköp marknadsföring
        legacy_ams_taxonomy_id: 5
    workplace_address: 
        municipality: Stockholm
        municipality_code: 0180
        municipality_concept_id: AvNB_uwa_6n6
        region: Stockholms län
        region_code: 01
        region_concept_id: CifL_Rzy_Mku
        country: Sverige
        country_code: 199
        country_concept_id: i46j_HmG_v64
        street_address: Tulegatan 11
        postcode: 11353
        city: Stockholm
        coordinates: 
            18.06222965873156027782897581346333026885986328125
            59.3420472648241030810822849161922931671142578125
    must_have: 
        skills: 
        languages: 
                weight: 10
                concept_id: NVxJ_hLg_TYS
                label: Engelska
                legacy_ams_taxonomy_id: 283
        work_experiences: 
                weight: 10
                concept_id: WCma_2oa_gyZ
                label: Marknadsförare
                legacy_ams_taxonomy_id: 5547
        education: 
        education_level: 
    nice_to_have: 
        skills: 
        languages: 
        work_experiences: 
        education: 
        education_level: 
    application_contacts: 
    publication_date: 2022-10-14T19:49:11
    last_publication_date: 2022-11-13T23:59:59
    removed: true
    removed_date: 2022-10-24T16:13:37
    source_type: VIA_ANNONSERA
    timestamp: 1665769751525
    application_deadline_short: 2022-11-13
    publication_date_short: 2022-10-14
    last_publication_date_short: 2022-11-13
    logo_url_sanitized: https://swedishjobs.se/thumbnail/httpswww.arbetsformedlingen.serestarbetsgivarerestafv3arbetsplatser86230135logotyperlogo.png
    logo_url_sanitized_rescaled: https://swedishjobs.se/thumbnail/httpswww.arbetsformedlingen.serestarbetsgivarerestafv3arbetsplatser86230135logotyperlogo-rescaled.png