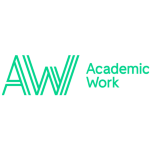 Finance Assistant [NB this opening has expired]
Occupation:
Ekonomiassistent
Employer:
Academic Work
Workplace location:
Linköping
,
Östergötlands län
,
Sverige
Last application date:
2022-11-06
Publication date:
2022-10-15
Prerequisites
Work experiences: Ekonomiassistent;
This opening in English: Click here to read this opening in English and other languages
Presentation:
We are looking for a Finance Assistant to Akind, an international group with high ambitions and a clear goal of being the best place to grow, for both people and business. Come join us!
OM TJÄNSTEN
"Working as a Finance Assistant at Academic Work you'll get the chance to work in the best team with great colleagues. It's always fun and you get to learn so much. It gives you the chance to work together as a group, but also to work independently. It's a perfect job to have during the time you're studying, and this is a company that really values you as an employee."
Emma, Finance Assistant
Akind is a family of brands working together with the aim of making people and business grow. Headquarted in Stockholm and with offices in several European cities, we currently have operations in six countries, more than 10,000 employees and growing. We continuously strive to improve ourselves by providing the best possible expertise to our clients and are now looking for a part-time Finance Assistant to further strengthen our international finance department.
Your main tasks as Finance Assistant at Akind will be to support the team within Accounts Receivable and Accounts Payable and manage our customer and supplier invoices. During the past year, the finance function at Akind was centralized and with that, Accounts Receivable and Accounts Payable merged into one large team. The team now consists of 12 colleagues with a mix of experiences and competencies, and together we handle customer and supplier invoices for around 35 different companies in six countries. As Finance Assistant, this is an opportunity for you to learn from our experts in the team and organization as well as working with identifying opportunities for improvement so that we may grow together with you.
In 2021 we implemented a new financial system, Workday, for all financial processes in the group. We have come a long way since then but are continuously and systematically working with process and system development. Going forward, we want to improve efficiency via automation and, in the long term, also develop an understanding in how to work with AI.
You will be part of a finance department based in Linköping with approximately 35 fulltime and part-time employees in various roles and processes. Our culture is characterized by ambitious and kind people, and we are convinced that it is our employees who are the basis for our growth and development. That is why we put a lot of commitment and resources on both our employees and leadership within the organization.
ARBETSUPPGIFTER
· Support in the flow of invoices and ensure they are posted to the correct accounts.
· Actively work to reduce incorrect invoices.
· Provide first-class support in process related invoicing tasks and issues to our colleagues in the organization as well as our clients and suppliers.
· Use and contribute to best practice to increase quality and efficiency, in particular contribute to the development of the invoicing process.
VI SÖKER DIG SOM
• Ongoing studies within finance, with at least 6 months left of studies
• Previous experience from delivering great service to customers or colleagues
• Good communication skills, English is a requirement while Swedish is a plus
It is an advantage if you have experience in handling customer or supplier invoices as well as experience from working with Workday or Basware but not a requirement. To succeed in this position, we believe you are a great collaborator, with a curious mindset and who strives to work with continuous improvement. You thrive in an international and fast-changing environment with high ambitions and colleagues eager to learn and share their knowledge.
Who we think you are
For this position we will focus on your potential and the following competences are considered crucial for the role:
· Co-operative
· Structured
· Responsible
· Problem solving
To all of you who want to achieve just a little bit more.
Welcome home. We reward ambition!
Recruitment process: The first step in the recruitment process is to apply with your CV or LinkedIn, no Cover Letter is necessary. If you fulfill the requirements for the position, you will then receive an email asking you to complete two tests by Assessio. One is a personality mapping which takes about 20 minutes to complete, the other a cognitive ability test which takes 12 minutes to complete. The reason why we use tests is to ensure a solid and fair recruitment process focusing on potential for the position we are hiring for rather than your CV. If you proceed, the next step is a telephone interview and later on a behavioral descriptive interview with Lisette Lind, Talent Acquisition Manager and Rebecca Ahlgren, Group AP/AR Manager.
As our selection process is continuous, please apply as soon as possible but no later than the 6th of November.
INFORMATION OM FÖRETAGET
Akind is a network of specialist brands designed to make people and businesses grow. Our group started as Academic Work, the leading staffing & recruitment company for Young Professionals, and throughout the years we have added new business models through Brights, Crowd Collective and AW Executive Search to be one step ahead and face the needs and challenges of our clients. We are constantly striving to improve, innovate and look for new ways to make the 'world of work' better, smarter, and more fun.
Akind's business is building other businesses. Our vision is to help the companies in our group to outperform the competition. How we support our businesses will vary depending on their needs, challenges, and goals, but we will always be there to help them grow and develop. Our expert functions are at the very core of Akind – we are a family of experts where everyone feels like they belong and support each other. By continually reinventing ourselves, daring to question the status quo and adding new forward-thinking solutions, we want to inspire and prepare people for tomorrow's workplace.
We want to be the best place to grow, for people at every step of their careers, for companies at every stage of their growth journey, and for brands that make people grow. We are proud of what we have achieved so far, but we are still only in the beginning of our journey.
Record metadata
Click to view metadata

	
    id: 26667576
    external_id: 46-556559-5450-15083299
    webpage_url: https://arbetsformedlingen.se/platsbanken/annonser/26667576
    logo_url: https://www.arbetsformedlingen.se/rest/arbetsgivare/rest/af/v3/organisation/5565595450/logotyper/logo.png
    headline: Finance Assistant
    application_deadline: 2022-11-06T23:59:59
    number_of_vacancies: 1
    description: 
        text: We are looking for a Finance Assistant to Akind an international group with high ambitions and a clear goal of being the best place to grow for both people and business. Come join us!\n\nOM TJÄNSTEN \n"Working as a Finance Assistant at Academic Work you'll get the chance to work in the best team with great colleagues. It's always fun and you get to learn so much. It gives you the chance to work together as a group but also to work independently. It's a perfect job to have during the time you're studying and this is a company that really values you as an employee."\n\nEmma Finance Assistant\n\nAkind is a family of brands working together with the aim of making people and business grow.  Headquarted in Stockholm and with offices in several European cities we currently have operations in six countries more than 10000 employees and growing. We continuously strive to improve ourselves by providing the best possible expertise to our clients and are now looking for a part-time Finance Assistant to further strengthen our international finance department.\n\nYour main tasks as Finance Assistant at Akind will be to support the team within Accounts Receivable and Accounts Payable and manage our customer and supplier invoices. During the past year the finance function at Akind was centralized and with that Accounts Receivable and Accounts Payable merged into one large team. The team now consists of 12 colleagues with a mix of experiences and competencies and together we handle customer and supplier invoices for around 35 different companies in six countries. As Finance Assistant this is an opportunity for you to learn from our experts in the team and organization as well as working with identifying opportunities for improvement so that we may grow together with you.\n\nIn 2021 we implemented a new financial system Workday for all financial processes in the group. We have come a long way since then but are continuously and systematically working with process and system development.  Going forward we want to improve efficiency via automation and in the long term also develop an understanding in how to work with AI.\n\nYou will be part of a finance department based in Linköping with approximately 35 fulltime and part-time employees in various roles and processes. Our culture is characterized by ambitious and kind people and we are convinced that it is our employees who are the basis for our growth and development. That is why we put a lot of commitment and resources on both our employees and leadership within the organization.\n\nARBETSUPPGIFTER \n· Support in the flow of invoices and ensure they are posted to the correct accounts.\n\n· Actively work to reduce incorrect invoices.\n\n· Provide first-class support in process related invoicing tasks and issues to our colleagues in the organization as well as our clients and suppliers.\n\n· Use and contribute to best practice to increase quality and efficiency in particular contribute to the development of the invoicing process.\n\nVI SÖKER DIG SOM \n• Ongoing studies within finance with at least 6 months left of studies\n\n• Previous experience from delivering great service to customers or colleagues\n\n• Good communication skills English is a requirement while Swedish is a plus\n\nIt is an advantage if you have experience in handling customer or supplier invoices as well as experience from working with Workday or Basware but not a requirement. To succeed in this position we believe you are a great collaborator with a curious mindset and who strives to work with continuous improvement. You thrive in an international and fast-changing environment with high ambitions and colleagues eager to learn and share their knowledge.\n\nWho we think you are\n\nFor this position we will focus on your potential and the following competences are considered crucial for the role:\n\n· Co-operative\n\n· Structured\n\n· Responsible\n\n· Problem solving\n\nTo all of you who want to achieve just a little bit more.\n\nWelcome home. We reward ambition!\n\nRecruitment process: The first step in the recruitment process is to apply with your CV or LinkedIn no Cover Letter is necessary. If you fulfill the requirements for the position you will then receive an email asking you to complete two tests by Assessio. One is a personality mapping which takes about 20 minutes to complete the other a cognitive ability test which takes 12 minutes to complete. The reason why we use tests is to ensure a solid and fair recruitment process focusing on potential for the position we are hiring for rather than your CV. If you proceed the next step is a telephone interview and later on a behavioral descriptive interview with Lisette Lind Talent Acquisition Manager and Rebecca Ahlgren Group AP/AR Manager.\n\nAs our selection process is continuous please apply as soon as possible but no later than the 6th  of November.\n\nINFORMATION OM FÖRETAGET \nAkind is a network of specialist brands designed to make people and businesses grow. Our group started as Academic Work the leading staffing & recruitment company for Young Professionals and throughout the years we have added new business models through Brights Crowd Collective and AW Executive Search to be one step ahead and face the needs and challenges of our clients. We are constantly striving to improve innovate and look for new ways to make the 'world of work' better smarter and more fun.\n\nAkind's business is building other businesses. Our vision is to help the companies in our group to outperform the competition. How we support our businesses will vary depending on their needs challenges and goals but we will always be there to help them grow and develop. Our expert functions are at the very core of Akind – we are a family of experts where everyone feels like they belong and support each other. By continually reinventing ourselves daring to question the status quo and adding new forward-thinking solutions we want to inspire and prepare people for tomorrow's workplace.\n\nWe want to be the best place to grow for people at every step of their careers for companies at every stage of their growth journey and for brands that make people grow. We are proud of what we have achieved so far but we are still only in the beginning of our journey.
        text_formatted: We are looking for a Finance Assistant to Akind an international group with high ambitions and a clear goal of being the best place to grow for both people and business. Come join us!\n\nOM TJÄNSTEN \n"Working as a Finance Assistant at Academic Work you'll get the chance to work in the best team with great colleagues. It's always fun and you get to learn so much. It gives you the chance to work together as a group but also to work independently. It's a perfect job to have during the time you're studying and this is a company that really values you as an employee."\n\nEmma Finance Assistant\n\nAkind is a family of brands working together with the aim of making people and business grow.  Headquarted in Stockholm and with offices in several European cities we currently have operations in six countries more than 10000 employees and growing. We continuously strive to improve ourselves by providing the best possible expertise to our clients and are now looking for a part-time Finance Assistant to further strengthen our international finance department.\n\nYour main tasks as Finance Assistant at Akind will be to support the team within Accounts Receivable and Accounts Payable and manage our customer and supplier invoices. During the past year the finance function at Akind was centralized and with that Accounts Receivable and Accounts Payable merged into one large team. The team now consists of 12 colleagues with a mix of experiences and competencies and together we handle customer and supplier invoices for around 35 different companies in six countries. As Finance Assistant this is an opportunity for you to learn from our experts in the team and organization as well as working with identifying opportunities for improvement so that we may grow together with you.\n\nIn 2021 we implemented a new financial system Workday for all financial processes in the group. We have come a long way since then but are continuously and systematically working with process and system development.  Going forward we want to improve efficiency via automation and in the long term also develop an understanding in how to work with AI.\n\nYou will be part of a finance department based in Linköping with approximately 35 fulltime and part-time employees in various roles and processes. Our culture is characterized by ambitious and kind people and we are convinced that it is our employees who are the basis for our growth and development. That is why we put a lot of commitment and resources on both our employees and leadership within the organization.\n\nARBETSUPPGIFTER \n· Support in the flow of invoices and ensure they are posted to the correct accounts.\n\n· Actively work to reduce incorrect invoices.\n\n· Provide first-class support in process related invoicing tasks and issues to our colleagues in the organization as well as our clients and suppliers.\n\n· Use and contribute to best practice to increase quality and efficiency in particular contribute to the development of the invoicing process.\n\nVI SÖKER DIG SOM \n• Ongoing studies within finance with at least 6 months left of studies\n\n• Previous experience from delivering great service to customers or colleagues\n\n• Good communication skills English is a requirement while Swedish is a plus\n\nIt is an advantage if you have experience in handling customer or supplier invoices as well as experience from working with Workday or Basware but not a requirement. To succeed in this position we believe you are a great collaborator with a curious mindset and who strives to work with continuous improvement. You thrive in an international and fast-changing environment with high ambitions and colleagues eager to learn and share their knowledge.\n\nWho we think you are\n\nFor this position we will focus on your potential and the following competences are considered crucial for the role:\n\n· Co-operative\n\n· Structured\n\n· Responsible\n\n· Problem solving\n\nTo all of you who want to achieve just a little bit more.\n\nWelcome home. We reward ambition!\n\nRecruitment process: The first step in the recruitment process is to apply with your CV or LinkedIn no Cover Letter is necessary. If you fulfill the requirements for the position you will then receive an email asking you to complete two tests by Assessio. One is a personality mapping which takes about 20 minutes to complete the other a cognitive ability test which takes 12 minutes to complete. The reason why we use tests is to ensure a solid and fair recruitment process focusing on potential for the position we are hiring for rather than your CV. If you proceed the next step is a telephone interview and later on a behavioral descriptive interview with Lisette Lind Talent Acquisition Manager and Rebecca Ahlgren Group AP/AR Manager.\n\nAs our selection process is continuous please apply as soon as possible but no later than the 6th  of November.\n\nINFORMATION OM FÖRETAGET \nAkind is a network of specialist brands designed to make people and businesses grow. Our group started as Academic Work the leading staffing & recruitment company for Young Professionals and throughout the years we have added new business models through Brights Crowd Collective and AW Executive Search to be one step ahead and face the needs and challenges of our clients. We are constantly striving to improve innovate and look for new ways to make the 'world of work' better smarter and more fun.\n\nAkind's business is building other businesses. Our vision is to help the companies in our group to outperform the competition. How we support our businesses will vary depending on their needs challenges and goals but we will always be there to help them grow and develop. Our expert functions are at the very core of Akind – we are a family of experts where everyone feels like they belong and support each other. By continually reinventing ourselves daring to question the status quo and adding new forward-thinking solutions we want to inspire and prepare people for tomorrow's workplace.\n\nWe want to be the best place to grow for people at every step of their careers for companies at every stage of their growth journey and for brands that make people grow. We are proud of what we have achieved so far but we are still only in the beginning of our journey.
        company_information: null
        needs: null
        requirements: null
        conditions: Part-time\r\nplatsbanken
    employment_type: 
        concept_id: PFZr_Syz_cUq
        label: Vanlig anställning
        legacy_ams_taxonomy_id: 1
    salary_type: 
        concept_id: oG8G_9cW_nRf
        label: Fast månads- vecko- eller timlön
        legacy_ams_taxonomy_id: 1
    salary_description: Enligt avtal
    duration: 
        concept_id: qQUd_4qe_NDT
        label: 6 månader eller längre
        legacy_ams_taxonomy_id: 2
    working_hours_type: 
        concept_id: 947z_JGS_Uk2
        label: Deltid
        legacy_ams_taxonomy_id: 2
    scope_of_work: 
        min: 0
        max: 100
    access: null
    employer: 
        phone_number: null
        email: null
        url: http://www.academicwork.se
        organization_number: 5565595450
        name: Academic Work Sweden AB
        workplace: Academic Work
    application_details: 
        information: null
        reference: 15083299
        email: null
        via_af: false
        url: http://www.academicwork.se/jobad/finance-assistant/15083299?apply=1
        other: null
    experience_required: true
    access_to_own_car: false
    driving_license_required: false
    driving_license: null
    occupation: 
        concept_id: BK8D_hZe_dtk
        label: Ekonomiassistent
        legacy_ams_taxonomy_id: 6024
    occupation_group: 
        concept_id: ij8k_EwC_zyB
        label: Ekonomiassistenter m.fl.
        legacy_ams_taxonomy_id: 4111
    occupation_field: 
        concept_id: X82t_awd_Qyc
        label: Administration ekonomi juridik
        legacy_ams_taxonomy_id: 1
    workplace_address: 
        municipality: Linköping
        municipality_code: 0580
        municipality_concept_id: bm2x_1mr_Qhx
        region: Östergötlands län
        region_code: 05
        region_concept_id: oLT3_Q9p_3nn
        country: Sverige
        country_code: 199
        country_concept_id: i46j_HmG_v64
        street_address: null
        postcode: null
        city: null
        coordinates: 
            15.6213730000000001751914169290103018283843994140625
            58.410809999999997899067238904535770416259765625
    must_have: 
        skills: 
        languages: 
        work_experiences: 
                weight: 10
                concept_id: BK8D_hZe_dtk
                label: Ekonomiassistent
                legacy_ams_taxonomy_id: 6024
        education: 
        education_level: 
    nice_to_have: 
        skills: 
        languages: 
        work_experiences: 
        education: 
        education_level: 
    application_contacts: 
            name: null
            description: Lisette Lind
            email: null
            telephone: null
            contact_type: null
    publication_date: 2022-10-15T00:01:15
    last_publication_date: 2022-11-06T23:59:59
    removed: true
    removed_date: 2023-02-04T00:23:41
    source_type: VIA_PLATSBANKEN_DXA
    timestamp: 1665784875836
    application_deadline_short: 2022-11-06
    publication_date_short: 2022-10-15
    last_publication_date_short: 2022-11-06