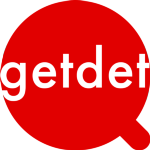 Få Säljjobb Snabbt [NB this opening has expired]
Occupation:
Innesäljare
Employer:
Proxytel
Workplace location:
Tranås
,
Jönköpings län
,
Sverige
Last application date:
2022-10-28
Publication date:
2022-10-15
This opening in English:
Click here to read this opening in English and other languages
Presentation:
Sök jobbet som säljare på Proxytel för att få säljjobb snabbt.
Pratar du ren svenska & vill få säljjobb snabbt? Sök jobbet nu! När du har sökt jobbet SMS:ar Proxytel dig dagen efter för att boka en snabb telefonintervju. Svara i tid till telefonintervjun för att få säljjobb snabbt. Sök Nu! 😃
Erbjuds:
∙ Grundlön & provision
∙ Fräscht kontor & hög lön
∙ Sälj- & produktutbildning (vanlig lön under utbildning)
Krav:
∙ Ren svenska i tal & skrift
∙ Motiverad inför försäljning
∙ Driven & resultatorienterad
Arbetet kan startas omgående!
Record metadata
Click to view metadata

	
    id: 26667655
    external_id: null
    webpage_url: https://arbetsformedlingen.se/platsbanken/annonser/26667655
    logo_url: https://www.arbetsformedlingen.se/rest/arbetsgivare/rest/af/v3/arbetsplatser/87906985/logotyper/logo.png
    headline: Få Säljjobb Snabbt
    application_deadline: 2022-10-28T23:59:59
    number_of_vacancies: 1
    description: 
        text: Sök jobbet som säljare på Proxytel för att få säljjobb snabbt.\nPratar du ren svenska & vill få säljjobb snabbt? Sök jobbet nu! När du har sökt jobbet SMS:ar Proxytel dig dagen efter för att boka en snabb telefonintervju. Svara i tid till telefonintervjun för att få säljjobb snabbt. Sök Nu! 😃\nErbjuds:\n∙ Grundlön & provision\n∙ Fräscht kontor & hög lön\n∙ Sälj- & produktutbildning (vanlig lön under utbildning)\nKrav:\n∙ Ren svenska i tal & skrift\n∙ Motiverad inför försäljning\n∙ Driven & resultatorienterad\nArbetet kan startas omgående!
        text_formatted: <p><strong>Sök jobbet som säljare på Proxytel för att få säljjobb snabbt.</strong></p><p>Pratar du ren svenska &amp; vill få säljjobb snabbt? Sök jobbet nu! När du har sökt jobbet SMS:ar Proxytel dig dagen efter för att boka en snabb telefonintervju. <strong>Svara i tid till telefonintervjun</strong> för att få säljjobb snabbt. <strong>Sök Nu! </strong>😃</p><p><strong>Erbjuds:</strong></p><p><strong>∙</strong> Grundlön &amp; provision</p><p><strong>∙</strong> Fräscht kontor &amp; hög lön</p><p><strong>∙</strong> Sälj- &amp; produktutbildning (vanlig lön under utbildning)</p><p><strong>Krav:</strong></p><p><strong>∙</strong> Ren svenska i tal &amp; skrift</p><p><strong>∙</strong> Motiverad inför försäljning</p><p><strong>∙</strong> Driven &amp; resultatorienterad</p><p>Arbetet kan startas omgående!</p>
        company_information: null
        needs: null
        requirements: null
        conditions: null
    employment_type: 
        concept_id: PFZr_Syz_cUq
        label: Vanlig anställning
        legacy_ams_taxonomy_id: 1
    salary_type: 
        concept_id: asrX_9Df_ukn
        label: Fast och rörlig lön
        legacy_ams_taxonomy_id: 7
    salary_description: null
    duration: 
        concept_id: a7uU_j21_mkL
        label: Tills vidare
        legacy_ams_taxonomy_id: 1
    working_hours_type: 
        concept_id: 6YE1_gAC_R2G
        label: Heltid
        legacy_ams_taxonomy_id: 1
    scope_of_work: 
        min: 100
        max: 100
    access: null
    employer: 
        phone_number: null
        email: null
        url: https://getdet.com/fa-saljjobb-snabbt/
        organization_number: 5591405039
        name: Getdet AB
        workplace: Proxytel
    application_details: 
        information: null
        reference: null
        email: null
        via_af: false
        url: https://getdet.com/fa-saljjobb-snabbt/
        other: null
    experience_required: true
    access_to_own_car: false
    driving_license_required: false
    driving_license: null
    occupation: 
        concept_id: jsUx_ngg_Kz2
        label: Innesäljare
        legacy_ams_taxonomy_id: 2603
    occupation_group: 
        concept_id: oXSW_fbY_XrY
        label: Företagssäljare
        legacy_ams_taxonomy_id: 3322
    occupation_field: 
        concept_id: RPTn_bxG_ExZ
        label: Försäljning inköp marknadsföring
        legacy_ams_taxonomy_id: 5
    workplace_address: 
        municipality: Tranås
        municipality_code: 0687
        municipality_concept_id: Namm_SpC_RPG
        region: Jönköpings län
        region_code: 06
        region_concept_id: MtbE_xWT_eMi
        country: Sverige
        country_code: 199
        country_concept_id: i46j_HmG_v64
        street_address: null
        postcode: null
        city: null
        coordinates: 
            null
            null
    must_have: 
        skills: 
        languages: 
        work_experiences: 
        education: 
        education_level: 
    nice_to_have: 
        skills: 
        languages: 
        work_experiences: 
        education: 
        education_level: 
    application_contacts: 
    publication_date: 2022-10-15T09:55:51
    last_publication_date: 2022-10-28T23:59:59
    removed: true
    removed_date: 2023-01-15T09:05:48
    source_type: VIA_ANNONSERA
    timestamp: 1665820551529
    application_deadline_short: 2022-10-28
    publication_date_short: 2022-10-15
    last_publication_date_short: 2022-10-28