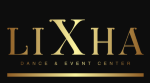 Danslärare [NB this opening has expired]
Occupation:
Danspedagog
Employer:
LiXha Dance & Event Center AB
Workplace location:
Falköping
,
Västra Götalands län
,
Sverige
Last application date:
2022-11-14
Publication date:
2022-10-15
This opening in English:
Click here to read this opening in English and other languages
Presentation:
LiXha är en dans/sång/show skola i Falköping som är licensierad medlem i Sveriges Dansorganisation.
Vi vänder oss till dansare i olika åldrar och nivåer från 2 år och uppåt.
Till våren 2023 söker vi ytterligare medarbetare som brinner för dansen samt barn/ungdomar och som vill dela med sig av sina kunskaper. Vuxenpass är också av intresse.
Vi är öppna för alla olika stilar.
Lön enligt överenskommelse
Record metadata
Click to view metadata

	
    id: 26667803
    external_id: null
    webpage_url: https://arbetsformedlingen.se/platsbanken/annonser/26667803
    logo_url: https://www.arbetsformedlingen.se/rest/arbetsgivare/rest/af/v3/arbetsplatser/88133989/logotyper/logo.png
    headline: Danslärare
    application_deadline: 2022-11-14T23:59:59
    number_of_vacancies: 1
    description: 
        text: LiXha är en dans/sång/show skola i Falköping som är licensierad medlem i Sveriges Dansorganisation. \nVi vänder oss till dansare i olika åldrar och nivåer från 2 år och uppåt.\nTill våren 2023 söker vi ytterligare medarbetare som brinner för dansen samt barn/ungdomar och som vill dela med sig av sina kunskaper. Vuxenpass är också av intresse. \nVi är öppna för alla olika stilar.\nLön enligt överenskommelse
        text_formatted: <p>LiXha är en dans/sång/show skola i Falköping som är licensierad medlem i Sveriges Dansorganisation. </p><p>Vi vänder oss till dansare i olika åldrar och nivåer från 2 år och uppåt.</p><p>Till våren 2023 söker vi ytterligare medarbetare som brinner för dansen samt barn/ungdomar och som vill dela med sig av sina kunskaper. Vuxenpass är också av intresse. </p><p>Vi är öppna för alla olika stilar.</p><p>Lön enligt överenskommelse </p><p><br></p><p><br></p>
        company_information: null
        needs: null
        requirements: null
        conditions: null
    employment_type: 
        concept_id: 1paU_aCR_nGn
        label: Behovsanställning
        legacy_ams_taxonomy_id: 4
    salary_type: 
        concept_id: oG8G_9cW_nRf
        label: Fast månads- vecko- eller timlön
        legacy_ams_taxonomy_id: 1
    salary_description: null
    duration: 
        concept_id: null
        label: null
        legacy_ams_taxonomy_id: null
    working_hours_type: 
        concept_id: null
        label: null
        legacy_ams_taxonomy_id: null
    scope_of_work: 
        min: null
        max: null
    access: null
    employer: 
        phone_number: null
        email: null
        url: https://www.lixha.se
        organization_number: 5593529315
        name: LiXha Dance & Event Center AB
        workplace: LiXha Dance & Event Center AB
    application_details: 
        information: null
        reference: null
        email: info@lixha.se
        via_af: false
        url: null
        other: null
    experience_required: true
    access_to_own_car: false
    driving_license_required: false
    driving_license: null
    occupation: 
        concept_id: 6U5J_pNt_h6t
        label: Danspedagog
        legacy_ams_taxonomy_id: 6099
    occupation_group: 
        concept_id: mcRJ_kq2_jFr
        label: Övriga pedagoger med teoretisk specialistkompetens
        legacy_ams_taxonomy_id: 2359
    occupation_field: 
        concept_id: MVqp_eS8_kDZ
        label: Pedagogik
        legacy_ams_taxonomy_id: 15
    workplace_address: 
        municipality: Falköping
        municipality_code: 1499
        municipality_concept_id: ZySF_gif_zE4
        region: Västra Götalands län
        region_code: 14
        region_concept_id: zdoY_6u5_Krt
        country: Sverige
        country_code: 199
        country_concept_id: i46j_HmG_v64
        street_address: null
        postcode: null
        city: null
        coordinates: 
            null
            null
    must_have: 
        skills: 
        languages: 
        work_experiences: 
        education: 
        education_level: 
    nice_to_have: 
        skills: 
        languages: 
        work_experiences: 
                weight: 5
                concept_id: 6U5J_pNt_h6t
                label: Danspedagog
                legacy_ams_taxonomy_id: 6099
        education: 
        education_level: 
    application_contacts: 
            name: Jenny  Johansson
            description: null
            email: jenny@lixha.se
            telephone: 070 - 722 54 52
            contact_type: null
            name: Hanna  Johansson
            description: null
            email: hanna@lixha.se
            telephone: 073 - 541 43 01
            contact_type: null
    publication_date: 2022-10-15T14:38:36
    last_publication_date: 2022-11-14T23:59:59
    removed: true
    removed_date: 2022-11-15T00:37:50
    source_type: VIA_ANNONSERA
    timestamp: 1665837516517
    application_deadline_short: 2022-11-14
    publication_date_short: 2022-10-15
    last_publication_date_short: 2022-11-14
    logo_url_sanitized: https://swedishjobs.se/thumbnail/httpswww.arbetsformedlingen.serestarbetsgivarerestafv3arbetsplatser88133989logotyperlogo.png
    logo_url_sanitized_rescaled: https://swedishjobs.se/thumbnail/httpswww.arbetsformedlingen.serestarbetsgivarerestafv3arbetsplatser88133989logotyperlogo-rescaled.png