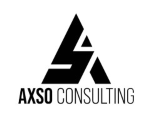 Frontend Developer [NB this opening has expired]
Occupation:
Frontend-utvecklare
Employer:
AXSO Consulting AB
Workplace location:
,
,
Sverige
Last application date:
2022-11-15
Publication date:
2022-10-16
This opening in English:
Click here to read this opening in English and other languages
Presentation:
The mission of this assignment is to develop and maintain applications that are used by different truck divisions. The assignment is mostly to develop and maintain frontend applications using Angular framework. It is also needed to have some experience of backend in technologies like Node Js, C++ and PHP. We are now in an excited journey to modernize our IT architectures and migrate our on-prem applications to ARO (Azure Red Hat Openshift) environment and convert them to be cloud services. It is required to make sure that all frontend applications are adapted to the new the IT architecture.
Competence and Skills:
-Self-motivated person to work independently
-Strong team spirit to cooperate with team members, share ideas and help each other
-Strong agile mindset and positive to accept rapid changes
-Experience in Scrum manifesto
-Proactive thinking to build high quality, robust, and scalable software applications.
Required Skills:
-Minimum 3-4 years of hands-on experiences in Angular Framework, CSS, HTML, XML, JavaScript/jQuery, Bootstrap, RESTAPI, Node.js, PHP, Oracle, C++
-Version control: GIT, Bitbucket
Desired skills:
-Hands-on experience in ARO (Azure Red Hat Openshift), Containerization (docker), CI/CD
Background:
-The candidate should have an engineering background in order to communicate efficiently with our engineering stakeholders.
Record metadata
Click to view metadata

	
    id: 26667969
    external_id: null
    webpage_url: https://arbetsformedlingen.se/platsbanken/annonser/26667969
    logo_url: https://www.arbetsformedlingen.se/rest/arbetsgivare/rest/af/v3/arbetsplatser/88249040/logotyper/logo.png
    headline: Frontend Developer
    application_deadline: 2022-11-15T23:59:59
    number_of_vacancies: 1
    description: 
        text: The mission of this assignment is to develop and maintain applications that are used by different truck divisions. The assignment is mostly to develop and maintain frontend applications using Angular framework. It is also needed to have some experience of backend in technologies like Node Js C++ and PHP. We are now in an excited journey to modernize our IT architectures and migrate our on-prem applications to ARO (Azure Red Hat Openshift) environment and convert them to be cloud services. It is required to make sure that all frontend applications are adapted to the new the IT architecture.\nCompetence and Skills:\n-Self-motivated person to work independently\n-Strong team spirit to cooperate with team members share ideas and help each other\n-Strong agile mindset and positive to accept rapid changes\n-Experience in Scrum manifesto\n-Proactive thinking to build high quality robust and scalable software applications.\n\n\nRequired Skills:\n-Minimum 3-4 years of hands-on experiences in Angular Framework CSS HTML XML JavaScript/jQuery Bootstrap RESTAPI Node.js PHP Oracle C++\n-Version control: GIT Bitbucket\n\n\nDesired skills:\n-Hands-on experience in ARO (Azure Red Hat Openshift) Containerization (docker) CI/CD\nBackground:\n-The candidate should have an engineering background in order to communicate efficiently with our engineering stakeholders.
        text_formatted: <p>The mission of this assignment is to develop and maintain applications that are used by different truck divisions. The assignment is mostly to develop and maintain frontend applications using Angular framework. It is also needed to have some experience of backend in technologies like Node Js C++ and PHP. We are now in an excited journey to modernize our IT architectures and migrate our on-prem applications to ARO (Azure Red Hat Openshift) environment and convert them to be cloud services. It is required to make sure that all frontend applications are adapted to the new the IT architecture.</p><p>Competence and Skills:</p><p>-Self-motivated person to work independently</p><p>-Strong team spirit to cooperate with team members share ideas and help each other</p><p>-Strong agile mindset and positive to accept rapid changes</p><p>-Experience in Scrum manifesto</p><p>-Proactive thinking to build high quality robust and scalable software applications.</p><p><br></p><p>Required Skills:</p><p>-Minimum 3-4 years of hands-on experiences in Angular Framework CSS HTML XML JavaScript/jQuery Bootstrap RESTAPI Node.js PHP Oracle C++</p><p>-Version control: GIT Bitbucket</p><p><br></p><p>Desired skills:</p><p>-Hands-on experience in ARO (Azure Red Hat Openshift) Containerization (docker) CI/CD</p><p>Background:</p><p>-The candidate should have an engineering background in order to communicate efficiently with our engineering stakeholders.</p><p><br></p>
        company_information: null
        needs: null
        requirements: null
        conditions: null
    employment_type: 
        concept_id: PFZr_Syz_cUq
        label: Vanlig anställning
        legacy_ams_taxonomy_id: 1
    salary_type: 
        concept_id: oG8G_9cW_nRf
        label: Fast månads- vecko- eller timlön
        legacy_ams_taxonomy_id: 1
    salary_description: null
    duration: 
        concept_id: a7uU_j21_mkL
        label: Tills vidare
        legacy_ams_taxonomy_id: 1
    working_hours_type: 
        concept_id: 6YE1_gAC_R2G
        label: Heltid
        legacy_ams_taxonomy_id: 1
    scope_of_work: 
        min: 100
        max: 100
    access: null
    employer: 
        phone_number: null
        email: null
        url: null
        organization_number: 5591554539
        name: AXSO Consulting AB
        workplace: AXSO Consulting AB
    application_details: 
        information: null
        reference: Frontend Developer
        email: info@axsoconsulting.com
        via_af: false
        url: null
        other: null
    experience_required: true
    access_to_own_car: false
    driving_license_required: false
    driving_license: null
    occupation: 
        concept_id: GDHs_eoz_uKx
        label: Frontend-utvecklare
        legacy_ams_taxonomy_id: 7633
    occupation_group: 
        concept_id: DJh5_yyF_hEM
        label: Mjukvaru- och systemutvecklare m.fl.
        legacy_ams_taxonomy_id: 2512
    occupation_field: 
        concept_id: apaJ_2ja_LuF
        label: Data/IT
        legacy_ams_taxonomy_id: 3
    workplace_address: 
        municipality: null
        municipality_code: null
        municipality_concept_id: null
        region: null
        region_code: null
        region_concept_id: null
        country: Sverige
        country_code: 199
        country_concept_id: i46j_HmG_v64
        street_address: null
        postcode: null
        city: null
        coordinates: 
            null
            null
    must_have: 
        skills: 
        languages: 
        work_experiences: 
        education: 
        education_level: 
    nice_to_have: 
        skills: 
        languages: 
        work_experiences: 
                weight: 5
                concept_id: GDHs_eoz_uKx
                label: Frontend-utvecklare
                legacy_ams_taxonomy_id: 7633
        education: 
        education_level: 
    application_contacts: 
    publication_date: 2022-10-16T10:01:21
    last_publication_date: 2022-11-15T23:59:59
    removed: true
    removed_date: 2022-11-16T00:40:33
    source_type: VIA_ANNONSERA
    timestamp: 1665907281736
    application_deadline_short: 2022-11-15
    publication_date_short: 2022-10-16
    last_publication_date_short: 2022-11-15
    logo_url_sanitized: https://swedishjobs.se/thumbnail/httpswww.arbetsformedlingen.serestarbetsgivarerestafv3arbetsplatser88249040logotyperlogo.png
    logo_url_sanitized_rescaled: https://swedishjobs.se/thumbnail/httpswww.arbetsformedlingen.serestarbetsgivarerestafv3arbetsplatser88249040logotyperlogo-rescaled.png