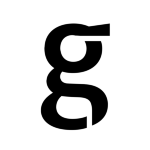 JavaScript developer [NB this opening has expired]
Occupation:
Mjukvaruutvecklare
Employer:
GV
Workplace location:
,
,
Sverige
Last application date:
2022-11-15
Publication date:
2022-10-16
Prerequisites
Work experiences: Mjukvaruutvecklare;
This opening in English: Click here to read this opening in English and other languages
Presentation:
About the job In your role, depending on the assignment, Together with your team you will work alongside our other experienced teams including iOS, Android, backend, and UX/UI designers as well as market/strategy and investment network professionals. Together we help companies in every aspect of their journey. Your main task will be the development of products for either start-ups or large corporations. We will actively let you work on both of these types of projects to broaden your skillset. Depending on the assignment your opinion will have a big impact when it comes to the technical solution, but also the scoping of the product itself. Technologies used while developing and your role in a project will be set from case to case depending on our customer preferences, your current strengths but also on your ambitions to learn new skills. We believe at building the company together. So if you have an idea of how we can improve our business, we will all encourage you in your efforts.
Must-have
At least 2-3 years of relevant work experience with JavaScript
Interest for mobile development
Relevant academic high school degree or diploma
Fluent in English
Pragmatic, Self-acting and a people person
Nice-to-have
Previous experience working with Python
Hands on start-up experience
Record metadata
Click to view metadata

	
    id: 26668077
    external_id: null
    webpage_url: https://arbetsformedlingen.se/platsbanken/annonser/26668077
    logo_url: https://www.arbetsformedlingen.se/rest/arbetsgivare/rest/af/v3/arbetsplatser/88004393/logotyper/logo.png
    headline: JavaScript developer
    application_deadline: 2022-11-15T23:59:59
    number_of_vacancies: 1
    description: 
        text: About the job  In your role depending on the assignment Together with your team you will work alongside our other experienced teams including iOS Android backend and UX/UI designers as well as market/strategy and investment network professionals. Together we help companies in every aspect of their journey. Your main task will be the development of products for either start-ups or large corporations. We will actively let you work on both of these types of projects to broaden your skillset. Depending on the assignment your opinion will have a big impact when it comes to the technical solution but also the scoping of the product itself. Technologies used while developing and your role in a project will be set from case to case depending on our customer preferences your current strengths but also on your ambitions to learn new skills. We believe at building the company together. So if you have an idea of how we can improve our business we will all encourage you in your efforts.\nMust-have\nAt least 2-3 years of relevant work experience with JavaScript\nInterest for mobile development \nRelevant academic high school degree or diploma\nFluent in English \nPragmatic Self-acting and a people person\n\nNice-to-have\nPrevious experience working with Python\nHands on start-up experience
        text_formatted: <p>About the job  In your role depending on the assignment Together with your team you will work alongside our other experienced teams including iOS Android backend and UX/UI designers as well as market/strategy and investment network professionals. Together we help companies in every aspect of their journey. Your main task will be the development of products for either start-ups or large corporations. We will actively let you work on both of these types of projects to broaden your skillset. Depending on the assignment your opinion will have a big impact when it comes to the technical solution but also the scoping of the product itself. Technologies used while developing and your role in a project will be set from case to case depending on our customer preferences your current strengths but also on your ambitions to learn new skills. We believe at building the company together. So if you have an idea of how we can improve our business we will all encourage you in your efforts.</p><p>Must-have</p><ul><li>At least 2-3 years of relevant work experience with JavaScript</li><li>Interest for mobile development </li><li>Relevant academic high school degree or diploma</li><li>Fluent in English </li><li>Pragmatic Self-acting and a people person</li></ul><p>Nice-to-have</p><ul><li>Previous experience working with Python</li><li>Hands on start-up experience </li></ul><p><br></p>
        company_information: null
        needs: null
        requirements: null
        conditions: null
    employment_type: 
        concept_id: PFZr_Syz_cUq
        label: Vanlig anställning
        legacy_ams_taxonomy_id: 1
    salary_type: 
        concept_id: oG8G_9cW_nRf
        label: Fast månads- vecko- eller timlön
        legacy_ams_taxonomy_id: 1
    salary_description: null
    duration: 
        concept_id: a7uU_j21_mkL
        label: Tills vidare
        legacy_ams_taxonomy_id: 1
    working_hours_type: 
        concept_id: 6YE1_gAC_R2G
        label: Heltid
        legacy_ams_taxonomy_id: 1
    scope_of_work: 
        min: 100
        max: 100
    access: null
    employer: 
        phone_number: null
        email: null
        url: https://genvalues.com/company-profile/13
        organization_number: 5591545024
        name: Genvalues AB
        workplace: GV
    application_details: 
        information: null
        reference: null
        email: null
        via_af: false
        url: https://genvalues.com/company-profile/13
        other: null
    experience_required: true
    access_to_own_car: false
    driving_license_required: false
    driving_license: null
    occupation: 
        concept_id: rQds_YGd_quU
        label: Mjukvaruutvecklare
        legacy_ams_taxonomy_id: 80
    occupation_group: 
        concept_id: DJh5_yyF_hEM
        label: Mjukvaru- och systemutvecklare m.fl.
        legacy_ams_taxonomy_id: 2512
    occupation_field: 
        concept_id: apaJ_2ja_LuF
        label: Data/IT
        legacy_ams_taxonomy_id: 3
    workplace_address: 
        municipality: null
        municipality_code: null
        municipality_concept_id: null
        region: null
        region_code: null
        region_concept_id: null
        country: Sverige
        country_code: 199
        country_concept_id: i46j_HmG_v64
        street_address: null
        postcode: null
        city: null
        coordinates: 
            null
            null
    must_have: 
        skills: 
        languages: 
        work_experiences: 
                legacy_ams_taxonomy_id: 80
                concept_id: rQds_YGd_quU
                weight: 10
                label: Mjukvaruutvecklare
        education: 
        education_level: 
    nice_to_have: 
        skills: 
        languages: 
        work_experiences: 
        education: 
        education_level: 
    application_contacts: 
    publication_date: 2022-10-16T13:39:51
    last_publication_date: 2022-11-15T23:59:59
    removed: true
    removed_date: 2023-02-14T00:57:10
    source_type: VIA_ANNONSERA
    timestamp: 1665920391517
    application_deadline_short: 2022-11-15
    publication_date_short: 2022-10-16
    last_publication_date_short: 2022-11-15
    logo_url_sanitized_rescaled: https://swedishjobs.se/thumbnail/httpswww.arbetsformedlingen.serestarbetsgivarerestafv3arbetsplatser88004393logotyperlogo-rescaled.png
    logo_url_sanitized: https://swedishjobs.se/thumbnail/httpswww.arbetsformedlingen.serestarbetsgivarerestafv3arbetsplatser88004393logotyperlogo.png