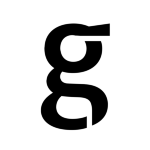 Network Engineer [NB this opening has expired]
Occupation:
Systemutvecklare/Programmerare
Employer:
GV
Workplace location:
,
,
Sverige
Last application date:
2022-11-15
Publication date:
2022-10-16
This opening in English:
Click here to read this opening in English and other languages
Presentation:
We are now looking for a network engineer to join our team that is realizing the vision of a telecom network on a global scale. We work with customers and partners to ensure that our networking solution is of a world-class standard. You will contribute to designing, deploying, and operating the IP and telco networks worldwide. You need to enjoy working independently, see rapid changes as an opportunity and want to create an impact on the team.
Experiences we believe you have:
Highly experienced in dynamic routing and switching, IPSEC & VPNs, netflow, DNS, HTTP/2, NAT.
Involvement in projects with customers and vendors.
Strong GNU/Linux skills and be able to automate tasks in Python, Perl, Shell or similar.
Familiarity with revision control, hybrid and cloud technologies and automation in DevOps style.
Interested in open source network technologies.
This position is based in either our locations in Oslo, Trondheim, Stockholm or remotely in Germany. However, we are open to discussing other alternatives.
Record metadata
Click to view metadata

	
    id: 26668102
    external_id: null
    webpage_url: https://arbetsformedlingen.se/platsbanken/annonser/26668102
    logo_url: https://www.arbetsformedlingen.se/rest/arbetsgivare/rest/af/v3/arbetsplatser/88004393/logotyper/logo.png
    headline: Network Engineer
    application_deadline: 2022-11-15T23:59:59
    number_of_vacancies: 1
    description: 
        text: We are now looking for a network engineer to join our team that is realizing the vision of a telecom network on a global scale. We work with customers and partners to ensure that our networking solution is of a world-class standard. You will contribute to designing deploying and operating the IP and telco networks worldwide. You need to enjoy working independently see rapid changes as an opportunity and want to create an impact on the team.\nExperiences we believe you have:\nHighly experienced in dynamic routing and switching IPSEC & VPNs netflow DNS HTTP/2 NAT.\nInvolvement in projects with customers and vendors.\nStrong GNU/Linux skills and be able to automate tasks in Python Perl Shell or similar.\nFamiliarity with revision control hybrid and cloud technologies and automation in DevOps style.\nInterested in open source network technologies.\n\n\n\nThis position is based in either our locations in Oslo Trondheim Stockholm or remotely in Germany. However we are open to discussing other alternatives.
        text_formatted: <p>We are now looking for a network engineer to join our team that is realizing the vision of a telecom network on a global scale. We work with customers and partners to ensure that our networking solution is of a world-class standard. You will contribute to designing deploying and operating the IP and telco networks worldwide. You need to enjoy working independently see rapid changes as an opportunity and want to create an impact on the team.</p><p>Experiences we believe you have:</p><ul><li>Highly experienced in dynamic routing and switching IPSEC &amp; VPNs netflow DNS HTTP/2 NAT.</li><li>Involvement in projects with customers and vendors.</li><li>Strong GNU/Linux skills and be able to automate tasks in Python Perl Shell or similar.</li><li>Familiarity with revision control hybrid and cloud technologies and automation in DevOps style.</li><li>Interested in open source network technologies.</li></ul><p><br></p><p>This position is based in either our locations in Oslo Trondheim Stockholm or remotely in Germany. However we are open to discussing other alternatives.</p>
        company_information: null
        needs: null
        requirements: null
        conditions: null
    employment_type: 
        concept_id: PFZr_Syz_cUq
        label: Vanlig anställning
        legacy_ams_taxonomy_id: 1
    salary_type: 
        concept_id: oG8G_9cW_nRf
        label: Fast månads- vecko- eller timlön
        legacy_ams_taxonomy_id: 1
    salary_description: null
    duration: 
        concept_id: a7uU_j21_mkL
        label: Tills vidare
        legacy_ams_taxonomy_id: 1
    working_hours_type: 
        concept_id: 6YE1_gAC_R2G
        label: Heltid
        legacy_ams_taxonomy_id: 1
    scope_of_work: 
        min: 100
        max: 100
    access: null
    employer: 
        phone_number: null
        email: null
        url: https://genvalues.com/company-profile/17
        organization_number: 5591545024
        name: Genvalues AB
        workplace: GV
    application_details: 
        information: null
        reference: null
        email: null
        via_af: false
        url: https://genvalues.com/company-profile/17
        other: null
    experience_required: true
    access_to_own_car: false
    driving_license_required: false
    driving_license: null
    occupation: 
        concept_id: fg7B_yov_smw
        label: Systemutvecklare/Programmerare
        legacy_ams_taxonomy_id: 2419
    occupation_group: 
        concept_id: DJh5_yyF_hEM
        label: Mjukvaru- och systemutvecklare m.fl.
        legacy_ams_taxonomy_id: 2512
    occupation_field: 
        concept_id: apaJ_2ja_LuF
        label: Data/IT
        legacy_ams_taxonomy_id: 3
    workplace_address: 
        municipality: null
        municipality_code: null
        municipality_concept_id: null
        region: null
        region_code: null
        region_concept_id: null
        country: Sverige
        country_code: 199
        country_concept_id: i46j_HmG_v64
        street_address: null
        postcode: null
        city: null
        coordinates: 
            null
            null
    must_have: 
        skills: 
        languages: 
        work_experiences: 
        education: 
        education_level: 
    nice_to_have: 
        skills: 
        languages: 
        work_experiences: 
        education: 
        education_level: 
    application_contacts: 
    publication_date: 2022-10-16T14:46:26
    last_publication_date: 2022-11-15T23:59:59
    removed: true
    removed_date: 2023-02-14T00:58:39
    source_type: VIA_ANNONSERA
    timestamp: 1665924386521
    application_deadline_short: 2022-11-15
    publication_date_short: 2022-10-16
    last_publication_date_short: 2022-11-15
    logo_url_sanitized_rescaled: https://swedishjobs.se/thumbnail/httpswww.arbetsformedlingen.serestarbetsgivarerestafv3arbetsplatser88004393logotyperlogo-rescaled.png
    logo_url_sanitized: https://swedishjobs.se/thumbnail/httpswww.arbetsformedlingen.serestarbetsgivarerestafv3arbetsplatser88004393logotyperlogo.png