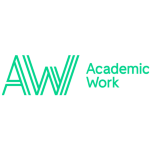 Back-end developer to Tietoevry Banking! [NB this opening has expired]
Occupation:
Backend-utvecklare
Employer:
Academic Work
Workplace location:
Stockholm
,
Stockholms län
,
Sverige
Last application date:
2023-02-28
Publication date:
2023-01-28
Prerequisites
Work experiences: Backend-utvecklare;
This opening in English: Click here to read this opening in English and other languages
Presentation:
Tietoevry Banking is growing and the need for complex customized integrations has never been bigger. Are you a curious developer who thrives on complex design and coding? We are looking for several Java developers. In the role, you will help your team to develop advanced and tailored digital solutions. You get to be part of the entire development process from requirement analysis to deployment and maintenance, contribute with your ideas and jump between exciting projects depending on your interests. And learn newest technologies and ways of coding together with talented colleagues!
OM TJÄNSTEN
As a back-end developer, you have a large responsibility starting at initial design of integration services to solve the customer's business needs. Tietoevry Banking is growing, and our ambition is to find curious developers to be part of their exciting journey.
The platform is based on:
* Mini/micro services architecture
* Java and Groovy based enterprise services utilizing well known open-source libraries like Apache Camel, Spring, Spring Boot, Apache Kafka and more
* CI/CD pipeline using Jenkins and Azure DevOps
* Containerized runtime with Kubernetes
* APIs based on OpenAPI specifications
#
You are offered
* Possibility to work partly remotely.
* Work in long-term customer assignments where you act together with focused and committed colleagues in Sweden and India.
* You will work in SAFe setups together with the customer in agile blended teams.
* You will get to work at the forefront of technology with transaction-heavy businesses, integration challenges, and exciting, business-critical development.
* An outstanding work-life balance!
As a consultant for Academic Work, we offer great opportunities for you to grow professionally, build your network and create valuable contacts for the future. Read more about our offer.
ARBETSUPPGIFTER
As a back-end developer you are responsible for the whole development process, from the initial design of integration services to deployment and administration. Together with your colleagues in Sweden and India, you aim to develop new services and expand the platform with new functions that solve the customer's business needs.
VI SÖKER DIG SOM
- Relevant Bachelor's or Master's degree, preferably in system or computer science
- At least 1 year of experience in back-end development, from studies or work life
- Fluent English, in both speech and writing
To success in this role, we believe that you are a curious and committed person that loves complex problem solving. You are a team player who is communicative and enjoys collaborating in a multi-cultural environment with both colleagues and customers.
Other information
* Start: As soon as possible, taken the notice period into consideration
* Work extend: Full time
* Location: Solna, Arenastaden
* Contact information: This recruitment process is conducted by Academic Work. It is a request from our client that all questions regarding the position is handled by Academic Work.
* The recruitment process will include logical, personality and technical tests. When you apply, an invitation to the tests will be sent out as a first step in the process.
Our selection process is continuous, and the advert may close before the recruitment process is completed if we have moved forward to the screening or interview phase.
INFORMATION OM FÖRETAGET
Tietoevry Banking delivers scalable and modular banking as a service and leading software built by unmatched industry expertise, accelerating the digital transformation of financial institutions.
Tietoevry is a leading technology company with a strong Nordic heritage and global capabilities. Based on their core values of openness, trust and diversity, they work together with their customers to develop digital futures where businesses, societies, and humanity thrive. Tietoevry's annual turnover is approximately EUR 3 billion and the company's shares are listed on the NASDAQ exchange in Helsinki and Stockholm, as well as on Oslo Børs.
Record metadata
Click to view metadata

	
    id: 27081082
    external_id: 46-556559-5450-15088381
    webpage_url: https://arbetsformedlingen.se/platsbanken/annonser/27081082
    logo_url: https://www.arbetsformedlingen.se/rest/arbetsgivare/rest/af/v3/organisation/5565595450/logotyper/logo.png
    headline: Back-end developer to Tietoevry Banking!
    application_deadline: 2023-02-28T23:59:59
    number_of_vacancies: 1
    description: 
        text: Tietoevry Banking is growing and the need for complex customized integrations has never been bigger. Are you a curious developer who thrives on complex design and coding? We are looking for several Java developers. In the role you will help your team to develop advanced and tailored digital solutions. You get to be part of the entire development process from requirement analysis to deployment and maintenance contribute with your ideas and jump between exciting projects depending on your interests. And learn newest technologies and ways of coding together with talented colleagues!\n\nOM TJÄNSTEN \nAs a back-end developer you have a large responsibility starting at initial design of integration services to solve the customer's business needs. Tietoevry Banking is growing and our ambition is to find curious developers to be part of their exciting journey.\n\n\n\nThe platform is based on:\n\n\n* Mini/micro services architecture\n* Java and Groovy based enterprise services utilizing well known open-source libraries like Apache Camel Spring Spring Boot Apache Kafka and more\n* CI/CD pipeline using Jenkins and Azure DevOps\n* Containerized runtime with Kubernetes\n* APIs based on OpenAPI specifications\n\n\n#\n\nYou are offered\n\n\n* Possibility to work partly remotely.\n* Work in long-term customer assignments where you act together with focused and committed colleagues in Sweden and India.\n* You will work in SAFe setups together with the customer in agile blended teams.\n* You will get to work at the forefront of technology with transaction-heavy businesses integration challenges and exciting business-critical development.\n* An outstanding work-life balance!\n\n\nAs a consultant for Academic Work we offer great opportunities for you to grow professionally build your network and create valuable contacts for the future. Read more about our offer.\n\nARBETSUPPGIFTER \nAs a back-end developer you are responsible for the whole development process from the initial design of integration services to deployment and administration. Together with your colleagues in Sweden and India you aim to develop new services and expand the platform with new functions that solve the customer's business needs.\n\nVI SÖKER DIG SOM \n- Relevant Bachelor's or Master's degree preferably in system or computer science\n- At least 1 year of experience in back-end development from studies or work life\n- Fluent English in both speech and writing\n\nTo success in this role we believe that you are a curious and committed person that loves complex problem solving. You are a team player who is communicative and enjoys collaborating in a multi-cultural environment with both colleagues and customers.\n\nOther information\n\n\n* Start: As soon as possible taken the notice period into consideration\n* Work extend: Full time\n* Location: Solna Arenastaden\n* Contact information: This recruitment process is conducted by Academic Work. It is a request from our client that all questions regarding the position is handled by Academic Work.\n* The recruitment process will include logical personality and technical tests. When you apply an invitation to the tests will be sent out as a first step in the process.\n\n\nOur selection process is continuous and the advert may close before the recruitment process is completed if we have moved forward to the screening or interview phase.\n\nINFORMATION OM FÖRETAGET \nTietoevry Banking delivers scalable and modular banking as a service and leading software built by unmatched industry expertise accelerating the digital transformation of financial institutions.\n\nTietoevry is a leading technology company with a strong Nordic heritage and global capabilities. Based on their core values of openness trust and diversity they work together with their customers to develop digital futures where businesses societies and humanity thrive. Tietoevry's annual turnover is approximately EUR 3 billion and the company's shares are listed on the NASDAQ exchange in Helsinki and Stockholm as well as on Oslo Børs.
        text_formatted: Tietoevry Banking is growing and the need for complex customized integrations has never been bigger. Are you a curious developer who thrives on complex design and coding? We are looking for several Java developers. In the role you will help your team to develop advanced and tailored digital solutions. You get to be part of the entire development process from requirement analysis to deployment and maintenance contribute with your ideas and jump between exciting projects depending on your interests. And learn newest technologies and ways of coding together with talented colleagues!\n\nOM TJÄNSTEN \nAs a back-end developer you have a large responsibility starting at initial design of integration services to solve the customer's business needs. Tietoevry Banking is growing and our ambition is to find curious developers to be part of their exciting journey.\n\n\n\nThe platform is based on:\n\n\n* Mini/micro services architecture\n* Java and Groovy based enterprise services utilizing well known open-source libraries like Apache Camel Spring Spring Boot Apache Kafka and more\n* CI/CD pipeline using Jenkins and Azure DevOps\n* Containerized runtime with Kubernetes\n* APIs based on OpenAPI specifications\n\n\n#\n\nYou are offered\n\n\n* Possibility to work partly remotely.\n* Work in long-term customer assignments where you act together with focused and committed colleagues in Sweden and India.\n* You will work in SAFe setups together with the customer in agile blended teams.\n* You will get to work at the forefront of technology with transaction-heavy businesses integration challenges and exciting business-critical development.\n* An outstanding work-life balance!\n\n\nAs a consultant for Academic Work we offer great opportunities for you to grow professionally build your network and create valuable contacts for the future. Read more about our offer.\n\nARBETSUPPGIFTER \nAs a back-end developer you are responsible for the whole development process from the initial design of integration services to deployment and administration. Together with your colleagues in Sweden and India you aim to develop new services and expand the platform with new functions that solve the customer's business needs.\n\nVI SÖKER DIG SOM \n- Relevant Bachelor's or Master's degree preferably in system or computer science\n- At least 1 year of experience in back-end development from studies or work life\n- Fluent English in both speech and writing\n\nTo success in this role we believe that you are a curious and committed person that loves complex problem solving. You are a team player who is communicative and enjoys collaborating in a multi-cultural environment with both colleagues and customers.\n\nOther information\n\n\n* Start: As soon as possible taken the notice period into consideration\n* Work extend: Full time\n* Location: Solna Arenastaden\n* Contact information: This recruitment process is conducted by Academic Work. It is a request from our client that all questions regarding the position is handled by Academic Work.\n* The recruitment process will include logical personality and technical tests. When you apply an invitation to the tests will be sent out as a first step in the process.\n\n\nOur selection process is continuous and the advert may close before the recruitment process is completed if we have moved forward to the screening or interview phase.\n\nINFORMATION OM FÖRETAGET \nTietoevry Banking delivers scalable and modular banking as a service and leading software built by unmatched industry expertise accelerating the digital transformation of financial institutions.\n\nTietoevry is a leading technology company with a strong Nordic heritage and global capabilities. Based on their core values of openness trust and diversity they work together with their customers to develop digital futures where businesses societies and humanity thrive. Tietoevry's annual turnover is approximately EUR 3 billion and the company's shares are listed on the NASDAQ exchange in Helsinki and Stockholm as well as on Oslo Børs.
        company_information: null
        needs: null
        requirements: null
        conditions: Full time\r\n08:00-17:00
    employment_type: 
        concept_id: PFZr_Syz_cUq
        label: Vanlig anställning
        legacy_ams_taxonomy_id: 1
    salary_type: 
        concept_id: oG8G_9cW_nRf
        label: Fast månads- vecko- eller timlön
        legacy_ams_taxonomy_id: 1
    salary_description: Enligt avtal
    duration: 
        concept_id: qQUd_4qe_NDT
        label: 6 månader eller längre
        legacy_ams_taxonomy_id: 2
    working_hours_type: 
        concept_id: 6YE1_gAC_R2G
        label: Heltid
        legacy_ams_taxonomy_id: 1
    scope_of_work: 
        min: 100
        max: 100
    access: null
    employer: 
        phone_number: null
        email: null
        url: http://www.academicwork.se
        organization_number: 5565595450
        name: Academic Work Sweden AB
        workplace: Academic Work
    application_details: 
        information: null
        reference: 15088381
        email: null
        via_af: false
        url: http://www.academicwork.se/jobad/back-end-developer-to-tietoevry-banking/15088381?apply=1
        other: null
    experience_required: true
    access_to_own_car: false
    driving_license_required: false
    driving_license: null
    occupation: 
        concept_id: 7wdX_4rv_33z
        label: Backend-utvecklare
        legacy_ams_taxonomy_id: 7632
    occupation_group: 
        concept_id: DJh5_yyF_hEM
        label: Mjukvaru- och systemutvecklare m.fl.
        legacy_ams_taxonomy_id: 2512
    occupation_field: 
        concept_id: apaJ_2ja_LuF
        label: Data/IT
        legacy_ams_taxonomy_id: 3
    workplace_address: 
        municipality: Stockholm
        municipality_code: 0180
        municipality_concept_id: AvNB_uwa_6n6
        region: Stockholms län
        region_code: 01
        region_concept_id: CifL_Rzy_Mku
        country: Sverige
        country_code: 199
        country_concept_id: i46j_HmG_v64
        street_address: null
        postcode: null
        city: null
        coordinates: 
            18.068580000000000751469997339881956577301025390625
            59.3293230000000022528183762915432453155517578125
    must_have: 
        skills: 
        languages: 
        work_experiences: 
                legacy_ams_taxonomy_id: 7632
                concept_id: 7wdX_4rv_33z
                weight: 10
                label: Backend-utvecklare
        education: 
        education_level: 
    nice_to_have: 
        skills: 
        languages: 
        work_experiences: 
        education: 
        education_level: 
    application_contacts: 
            contact_type: null
            name: null
            description: Ella Tarmo
            telephone: null
            email: null
    publication_date: 2023-01-28T00:01:21
    last_publication_date: 2023-02-28T23:59:59
    removed: true
    removed_date: 2023-02-05T12:00:35
    source_type: VIA_PLATSBANKEN_DXA
    timestamp: 1675119664251
    application_deadline_short: 2023-02-28
    publication_date_short: 2023-01-28
    last_publication_date_short: 2023-02-28