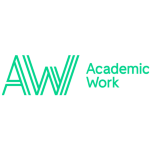 French speaking Customer Service Agents to Betao [NB this opening has expired]
Occupation:
Kundtjänstmedarbetare
Employer:
Academic Work
Workplace location:
Stockholm
,
Stockholms län
,
Sverige
Last application date:
2023-02-28
Publication date:
2023-01-28
Prerequisites
Work experiences: Kundtjänstmedarbetare;
This opening in English: Click here to read this opening in English and other languages
Presentation:
Are you service-minded with fluent proficiency in French? Betao are looking for two customer service agents in their French-speaking team located in Stockholm. This position, in direct contact with their customers, aims to support them, by telephone and in writing, in the administrative procedures related to the launch of their activity; before, during and after the creation of their own business. Apply today as we use ongoing selection.
OM TJÄNSTEN
Betao is a Franco-Swedish legaltech based in Stockholm that implements solutions and tools to help French entrepreneurs succeed and realize their entrepreneurial project.
They are proud to provide one of the largest websites for freelancers in France and to manage the largest community of entrepreneurs on Facebook
Thanks to their leading position in the French market we can give a boost to new businesses but we are always looking to find new ways to support and empower entrepreneurs.
#
Du erbjuds
* An international culture
* A dynamic working atmosphere
Som konsult för Academic Work erbjuder vi stora möjligheter för dig att växa professionellt, bygga ditt nätverk och skapa värdefulla kontakter för framtiden. Läs mer om vårt konsulterbjudande.
ARBETSUPPGIFTER
- Assist and support our entrepreneur clients in the constitution of their business creation file vis-à-vis the French administration
- Manage customer relations via telephone and email
- Ensure the follow-up of the customer relationship in our software
- Highlight our various services and products
- Build customer loyalty
- Participate in the continuous improvement of our service
VI SÖKER DIG SOM
Vi söker dig som är
* Very good oral and written communication in French and good communication in English
* Good listening and teaching skills
* Have a commercial sense and a spirit focused on customer satisfaction
* Organized, rigorous, autonomous
* Strong team spirit
* Adaptability
* love the challenge
* Be comfortable with computer tools
* Be proactive
Övrig information
* Start: As soon as possible
* Omfattning: Full time
* Placering: Södermalm, Stockholm
Rekryteringsprocessen hanteras av Academic Work och kundens önskemål är att alla frågor rörande tjänsten hanteras av Academic Work.
Vi går igenom urvalet löpande och annonsen kan stängas ner innan tjänsten är tillsatt om vi gått över till urvals- och intervjufasen.
INFORMATION OM FÖRETAGET
Read more about Betao here.
Record metadata
Click to view metadata

	
    id: 27081085
    external_id: 46-556559-5450-15088387
    webpage_url: https://arbetsformedlingen.se/platsbanken/annonser/27081085
    logo_url: https://www.arbetsformedlingen.se/rest/arbetsgivare/rest/af/v3/organisation/5565595450/logotyper/logo.png
    headline: French speaking Customer Service Agents to Betao
    application_deadline: 2023-02-28T23:59:59
    number_of_vacancies: 1
    description: 
        text: Are you service-minded with fluent proficiency in French? Betao are looking for two customer service agents in their French-speaking team located in Stockholm. This position in direct contact with their customers aims to support them by telephone and in writing in the administrative procedures related to the launch of their activity; before during and after the creation of their own business. Apply today as we use ongoing selection.\n\nOM TJÄNSTEN \nBetao is a Franco-Swedish legaltech based in Stockholm that implements solutions and tools to help French entrepreneurs succeed and realize their entrepreneurial project.\n\nThey are proud to provide one of the largest websites for freelancers in France and to manage the largest community of entrepreneurs on Facebook\n\nThanks to their leading position in the French market we can give a boost to new businesses but we are always looking to find new ways to support and empower entrepreneurs.\n\n#\n\nDu erbjuds\n\n\n* An international culture\n* A dynamic working atmosphere\n\n\nSom konsult för Academic Work erbjuder vi stora möjligheter för dig att växa professionellt bygga ditt nätverk och skapa värdefulla kontakter för framtiden. Läs mer om vårt konsulterbjudande.\n\nARBETSUPPGIFTER \n- Assist and support our entrepreneur clients in the constitution of their business creation file vis-à-vis the French administration\n- Manage customer relations via telephone and email\n- Ensure the follow-up of the customer relationship in our software\n- Highlight our various services and products\n- Build customer loyalty\n- Participate in the continuous improvement of our service\n\nVI SÖKER DIG SOM \n\nVi söker dig som är\n\n\n* Very good oral and written communication in French and good communication in English\n* Good listening and teaching skills\n* Have a commercial sense and a spirit focused on customer satisfaction\n* Organized rigorous autonomous\n* Strong team spirit\n* Adaptability\n* love the challenge\n* Be comfortable with computer tools\n* Be proactive\n\n\nÖvrig information\n\n\n* Start: As soon as possible\n* Omfattning: Full time\n* Placering: Södermalm Stockholm\n\n\nRekryteringsprocessen hanteras av Academic Work och kundens önskemål är att alla frågor rörande tjänsten hanteras av Academic Work.\n\nVi går igenom urvalet löpande och annonsen kan stängas ner innan tjänsten är tillsatt om vi gått över till urvals- och intervjufasen.\n\nINFORMATION OM FÖRETAGET \nRead more about Betao here.
        text_formatted: Are you service-minded with fluent proficiency in French? Betao are looking for two customer service agents in their French-speaking team located in Stockholm. This position in direct contact with their customers aims to support them by telephone and in writing in the administrative procedures related to the launch of their activity; before during and after the creation of their own business. Apply today as we use ongoing selection.\n\nOM TJÄNSTEN \nBetao is a Franco-Swedish legaltech based in Stockholm that implements solutions and tools to help French entrepreneurs succeed and realize their entrepreneurial project.\n\nThey are proud to provide one of the largest websites for freelancers in France and to manage the largest community of entrepreneurs on Facebook\n\nThanks to their leading position in the French market we can give a boost to new businesses but we are always looking to find new ways to support and empower entrepreneurs.\n\n#\n\nDu erbjuds\n\n\n* An international culture\n* A dynamic working atmosphere\n\n\nSom konsult för Academic Work erbjuder vi stora möjligheter för dig att växa professionellt bygga ditt nätverk och skapa värdefulla kontakter för framtiden. Läs mer om vårt konsulterbjudande.\n\nARBETSUPPGIFTER \n- Assist and support our entrepreneur clients in the constitution of their business creation file vis-à-vis the French administration\n- Manage customer relations via telephone and email\n- Ensure the follow-up of the customer relationship in our software\n- Highlight our various services and products\n- Build customer loyalty\n- Participate in the continuous improvement of our service\n\nVI SÖKER DIG SOM \n\nVi söker dig som är\n\n\n* Very good oral and written communication in French and good communication in English\n* Good listening and teaching skills\n* Have a commercial sense and a spirit focused on customer satisfaction\n* Organized rigorous autonomous\n* Strong team spirit\n* Adaptability\n* love the challenge\n* Be comfortable with computer tools\n* Be proactive\n\n\nÖvrig information\n\n\n* Start: As soon as possible\n* Omfattning: Full time\n* Placering: Södermalm Stockholm\n\n\nRekryteringsprocessen hanteras av Academic Work och kundens önskemål är att alla frågor rörande tjänsten hanteras av Academic Work.\n\nVi går igenom urvalet löpande och annonsen kan stängas ner innan tjänsten är tillsatt om vi gått över till urvals- och intervjufasen.\n\nINFORMATION OM FÖRETAGET \nRead more about Betao here.
        company_information: null
        needs: null
        requirements: null
        conditions: Full time\r\n08:00-17:00
    employment_type: 
        concept_id: PFZr_Syz_cUq
        label: Vanlig anställning
        legacy_ams_taxonomy_id: 1
    salary_type: 
        concept_id: oG8G_9cW_nRf
        label: Fast månads- vecko- eller timlön
        legacy_ams_taxonomy_id: 1
    salary_description: Enligt avtal
    duration: 
        concept_id: qQUd_4qe_NDT
        label: 6 månader eller längre
        legacy_ams_taxonomy_id: 2
    working_hours_type: 
        concept_id: 6YE1_gAC_R2G
        label: Heltid
        legacy_ams_taxonomy_id: 1
    scope_of_work: 
        min: 100
        max: 100
    access: null
    employer: 
        phone_number: null
        email: null
        url: http://www.academicwork.se
        organization_number: 5565595450
        name: Academic Work Sweden AB
        workplace: Academic Work
    application_details: 
        information: null
        reference: 15088387
        email: null
        via_af: false
        url: http://www.academicwork.se/jobad/french-speaking-customer-service-agents-to-betao/15088387?apply=1
        other: null
    experience_required: true
    access_to_own_car: false
    driving_license_required: false
    driving_license: null
    occupation: 
        concept_id: 8Uhp_XYo_z5f
        label: Kundtjänstmedarbetare
        legacy_ams_taxonomy_id: 2291
    occupation_group: 
        concept_id: pwRH_MT1_8nR
        label: Kundtjänstpersonal
        legacy_ams_taxonomy_id: 4222
    occupation_field: 
        concept_id: RPTn_bxG_ExZ
        label: Försäljning inköp marknadsföring
        legacy_ams_taxonomy_id: 5
    workplace_address: 
        municipality: Stockholm
        municipality_code: 0180
        municipality_concept_id: AvNB_uwa_6n6
        region: Stockholms län
        region_code: 01
        region_concept_id: CifL_Rzy_Mku
        country: Sverige
        country_code: 199
        country_concept_id: i46j_HmG_v64
        street_address: null
        postcode: null
        city: null
        coordinates: 
            18.068580000000000751469997339881956577301025390625
            59.3293230000000022528183762915432453155517578125
    must_have: 
        skills: 
        languages: 
        work_experiences: 
                legacy_ams_taxonomy_id: 2291
                concept_id: 8Uhp_XYo_z5f
                weight: 10
                label: Kundtjänstmedarbetare
        education: 
        education_level: 
    nice_to_have: 
        skills: 
        languages: 
        work_experiences: 
        education: 
        education_level: 
    application_contacts: 
            contact_type: null
            name: null
            description: Emma Nydén
            telephone: null
            email: null
    publication_date: 2023-01-28T00:01:22
    last_publication_date: 2023-02-28T23:59:59
    removed: true
    removed_date: 2023-03-01T00:51:02
    source_type: VIA_PLATSBANKEN_DXA
    timestamp: 1675119664468
    application_deadline_short: 2023-02-28
    publication_date_short: 2023-01-28
    last_publication_date_short: 2023-02-28