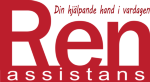 Personlig assistent till en man
Occupation:
Personlig assistent
Employer:
Ren Assistans Nord AB
Workplace location:
Luleå
,
Norrbottens län
,
Sverige
Last application date:
2023-04-17
Publication date:
2023-03-18
This opening in English:
Click here to read this opening in English and other languages
Presentation:
Vi söker 2 personliga assistenter som kan jobba som vikarie och under sommaren till en man som bor i hus i en by utanför Luleå. Han har egen bil som man får köra, så körkort krävs. Han gillar att träna och vara ute i naturen mm. Hanns intressen är sin trädgård, djur och sport. Det är en fördel om du gillar det och inte är allergisk mot djur. Mer info om arbetet tar vi vid en eventuell arbetsintervju.
Record metadata
Click to view metadata

	
    id: 27314606
    external_id: null
    webpage_url: https://arbetsformedlingen.se/platsbanken/annonser/27314606
    logo_url: https://www.arbetsformedlingen.se/rest/arbetsgivare/rest/af/v3/arbetsplatser/86259327/logotyper/logo.png
    headline: Personlig assistent till en man
    application_deadline: 2023-04-17T23:59:59
    number_of_vacancies: 2
    description: 
        text: Vi söker 2 personliga assistenter som kan jobba som vikarie och under sommaren till en man som bor i hus i en by utanför Luleå. Han har egen bil som man får köra så körkort krävs. Han gillar att träna och vara ute i naturen mm. Hanns intressen är sin trädgård djur och sport. Det är en fördel om du gillar det och inte är allergisk mot djur. Mer info om arbetet tar vi vid en eventuell arbetsintervju.
        text_formatted: <p>Vi söker 2 personliga assistenter som kan jobba som vikarie och under sommaren till en man som bor i hus i en by utanför Luleå. Han har egen bil som man får köra så körkort krävs. Han gillar att träna och vara ute i naturen mm. Hanns intressen är sin trädgård djur och sport. Det är en fördel om du gillar det och inte är allergisk mot djur. Mer info om arbetet tar vi vid en eventuell arbetsintervju.</p>
        company_information: null
        needs: null
        requirements: null
        conditions: null
    employment_type: 
        concept_id: 1paU_aCR_nGn
        label: Behovsanställning
        legacy_ams_taxonomy_id: 4
    salary_type: 
        concept_id: oG8G_9cW_nRf
        label: Fast månads- vecko- eller timlön
        legacy_ams_taxonomy_id: 1
    salary_description: null
    duration: 
        concept_id: null
        label: null
        legacy_ams_taxonomy_id: null
    working_hours_type: 
        concept_id: null
        label: null
        legacy_ams_taxonomy_id: null
    scope_of_work: 
        min: null
        max: null
    access: null
    employer: 
        phone_number: null
        email: null
        url: null
        organization_number: 5590871454
        name: Ren assistans nord AB
        workplace: Ren Assistans Nord AB
    application_details: 
        information: null
        reference: Man i hus
        email: ansokan@renassistans.se
        via_af: false
        url: null
        other: null
    experience_required: true
    access_to_own_car: false
    driving_license_required: true
    driving_license: 
            concept_id: VTK8_WRx_GcM
            label: B
            legacy_ams_taxonomy_id: 3
    occupation: 
        concept_id: eU1q_zvL_9Rf
        label: Personlig assistent
        legacy_ams_taxonomy_id: 5798
    occupation_group: 
        concept_id: sq3e_WVv_Fjd
        label: Personliga assistenter
        legacy_ams_taxonomy_id: 5343
    occupation_field: 
        concept_id: GazW_2TU_kJw
        label: Yrken med social inriktning
        legacy_ams_taxonomy_id: 16
    workplace_address: 
        municipality: Luleå
        municipality_code: 2580
        municipality_concept_id: CXbY_gui_14v
        region: Norrbottens län
        region_code: 25
        region_concept_id: 9hXe_F4g_eTG
        country: Sverige
        country_code: 199
        country_concept_id: i46j_HmG_v64
        street_address: Axel Mårds Väg 97
        postcode: 97592
        city: Luleå
        coordinates: 
            21.80855155249404475625851773656904697418212890625
            65.5160769777697709059793851338326930999755859375
    must_have: 
        skills: 
        languages: 
        work_experiences: 
        education: 
        education_level: 
    nice_to_have: 
        skills: 
        languages: 
        work_experiences: 
        education: 
        education_level: 
    application_contacts: 
    publication_date: 2023-03-18T00:17:57
    last_publication_date: 2023-04-17T23:59:59
    removed: false
    removed_date: null
    source_type: VIA_ANNONSERA
    timestamp: 1679095077889
    application_deadline_short: 2023-04-17
    publication_date_short: 2023-03-18
    last_publication_date_short: 2023-04-17
    logo_url_sanitized: https://swedishjobs.se/thumbnail/httpswww.arbetsformedlingen.serestarbetsgivarerestafv3arbetsplatser86259327logotyperlogo.png
    logo_url_sanitized_rescaled: https://swedishjobs.se/thumbnail/httpswww.arbetsformedlingen.serestarbetsgivarerestafv3arbetsplatser86259327logotyperlogo-rescaled.png