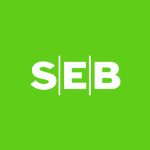 Solution Developer / Technical Support [NB this opening has expired]
Occupation:
Mjukvaruutvecklare
Employer:
SEB Arenastaden
Workplace location:
Solna
,
Stockholms län
,
Sverige
Last application date:
2023-04-11
Publication date:
2023-03-28
This opening in English:
Click here to read this opening in English and other languages
Presentation:
The team consists of skilled and dedicated people who will focus on the integration area within SEB Technology. We are now looking for a Support specialist who aspires to play a key part in our support team. You will be part of the 2nd line support and handle the more technical inquires and research answers.
We are looking for a person who will support our applications suite as well as implement changes to the applications when needed. You will also interact with other SEB departments when necessary.
What you will be doing
• System support and development
• Configuration setting and tuning
• Deployments and release patching
• Monitoring
• Resolving incidents and troubleshooting
• Continuously improving the setup
• Maintenance
• Close collaboration with other IT teams, vendors, operations, regulatory units, and other teams within SEB
Who we are looking for
To succeed in your role as Support specialist, you should possess a strong analytic ability and interest in the end-to-end integration flows and involved IT systems. You have a customer-focused attitude, success-driven, structured, careful, self-going, and positive, therefore we expect you to have a strong sense of responsibility and commitment and great attention to detail. Experience of working with SEEBURGER application suite will be an advantage.
We expect you to have the ability to work in a diverse team, find common ground within different cultures and you also must have excellent communication skills in English.
What we offer
• Extensive training and learning opportunities
• Training provided directly by the vendor that will give you skills highly sought after in the job market
• Agile and modern ways of working
• Working together with business
• Inclusive work environment
• Fun team with lots of after work activities
Record metadata
Click to view metadata

	
    id: 27357869
    external_id: null
    webpage_url: https://arbetsformedlingen.se/platsbanken/annonser/27357869
    logo_url: https://www.arbetsformedlingen.se/rest/arbetsgivare/rest/af/v3/arbetsplatser/86691336/logotyper/logo.png
    headline: Solution Developer / Technical Support
    application_deadline: 2023-04-11T23:59:59
    number_of_vacancies: 1
    description: 
        text: The team consists of skilled and dedicated people who will focus on the integration area within SEB Technology. We are now looking for a Support specialist who aspires to play a key part in our support team. You will be part of the 2nd line support and handle the more technical inquires and research answers.\n\n\nWe are looking for a person who will support our applications suite as well as implement changes to the applications when needed. You will also interact with other SEB departments when necessary.\n\n\nWhat you will be doing\n• System support and development\n• Configuration setting and tuning\n• Deployments and release patching\n• Monitoring\n• Resolving incidents and troubleshooting\n• Continuously improving the setup\n• Maintenance\n• Close collaboration with other IT teams vendors operations regulatory units and other teams within SEB\n\n\nWho we are looking for\nTo succeed in your role as Support specialist you should possess a strong analytic ability and interest in the end-to-end integration flows and involved IT systems. You have a customer-focused attitude success-driven structured careful self-going and positive therefore we expect you to have a strong sense of responsibility and commitment and great attention to detail. Experience of working with SEEBURGER application suite will be an advantage.\nWe expect you to have the ability to work in a diverse team find common ground within different cultures and you also must have excellent communication skills in English.\n\n\nWhat we offer \n• Extensive training and learning opportunities\n• Training provided directly by the vendor that will give you skills highly sought after in the job market\n• Agile and modern ways of working\n• Working together with business\n• Inclusive work environment\n• Fun team with lots of after work activities
        text_formatted: <p>The team consists of skilled and dedicated people who will focus on the integration area within SEB Technology. We are now looking for a Support specialist who aspires to play a key part in our support team. You will be part of the 2nd line support and handle the more technical inquires and research answers.</p><p><br></p><p>We are looking for a person who will support our applications suite as well as implement changes to the applications when needed. You will also interact with other SEB departments when necessary.</p><p><br></p><p><strong>What you will be doing</strong></p><p>• System support and development</p><p>• Configuration setting and tuning</p><p>• Deployments and release patching</p><p>• Monitoring</p><p>• Resolving incidents and troubleshooting</p><p>• Continuously improving the setup</p><p>• Maintenance</p><p>• Close collaboration with other IT teams vendors operations regulatory units and other teams within SEB</p><p><br></p><p><strong>Who we are looking for</strong></p><p>To succeed in your role as Support specialist you should possess a strong analytic ability and interest in the end-to-end integration flows and involved IT systems. You have a customer-focused attitude success-driven structured careful self-going and positive therefore we expect you to have a strong sense of responsibility and commitment and great attention to detail. Experience of working with SEEBURGER application suite will be an advantage.</p><p>We expect you to have the ability to work in a diverse team find common ground within different cultures and you also must have excellent communication skills in English.</p><p><br></p><p>What we offer </p><p>• Extensive training and learning opportunities</p><p>• Training provided directly by the vendor that will give you skills highly sought after in the job market</p><p>• Agile and modern ways of working</p><p>• Working together with business</p><p>• Inclusive work environment</p><p>• Fun team with lots of after work activities</p><p><br></p>
        company_information: null
        needs: null
        requirements: null
        conditions: null
    employment_type: 
        concept_id: PFZr_Syz_cUq
        label: Vanlig anställning
        legacy_ams_taxonomy_id: 1
    salary_type: 
        concept_id: oG8G_9cW_nRf
        label: Fast månads- vecko- eller timlön
        legacy_ams_taxonomy_id: 1
    salary_description: null
    duration: 
        concept_id: a7uU_j21_mkL
        label: Tills vidare
        legacy_ams_taxonomy_id: 1
    working_hours_type: 
        concept_id: 6YE1_gAC_R2G
        label: Heltid
        legacy_ams_taxonomy_id: 1
    scope_of_work: 
        min: 100
        max: 100
    access: null
    employer: 
        phone_number: null
        email: null
        url: null
        organization_number: 5020329081
        name: Skandinaviska Enskilda Banken AB
        workplace: SEB Arenastaden
    application_details: 
        information: null
        reference: null
        email: mats.borjesson@seb.se
        via_af: false
        url: null
        other: null
    experience_required: true
    access_to_own_car: false
    driving_license_required: false
    driving_license: null
    occupation: 
        concept_id: rQds_YGd_quU
        label: Mjukvaruutvecklare
        legacy_ams_taxonomy_id: 80
    occupation_group: 
        concept_id: DJh5_yyF_hEM
        label: Mjukvaru- och systemutvecklare m.fl.
        legacy_ams_taxonomy_id: 2512
    occupation_field: 
        concept_id: apaJ_2ja_LuF
        label: Data/IT
        legacy_ams_taxonomy_id: 3
    workplace_address: 
        municipality: Solna
        municipality_code: 0184
        municipality_concept_id: zHxw_uJZ_NJ8
        region: Stockholms län
        region_code: 01
        region_concept_id: CifL_Rzy_Mku
        country: Sverige
        country_code: 199
        country_concept_id: i46j_HmG_v64
        street_address: Stjärntorget 4
        postcode: 16979
        city: Solna
        coordinates: 
            18.006394334082788333262215019203722476959228515625
            59.36844145286789142801353591494262218475341796875
    must_have: 
        skills: 
        languages: 
        work_experiences: 
        education: 
        education_level: 
    nice_to_have: 
        skills: 
        languages: 
        work_experiences: 
        education: 
        education_level: 
    application_contacts: 
    publication_date: 2023-03-28T11:14:41
    last_publication_date: 2023-04-11T23:59:59
    removed: true
    removed_date: 2023-04-12T00:16:37
    source_type: VIA_ANNONSERA
    timestamp: 1679994881379
    application_deadline_short: 2023-04-11
    publication_date_short: 2023-03-28
    last_publication_date_short: 2023-04-11
    logo_url_sanitized: https://swedishjobs.se/thumbnail/httpswww.arbetsformedlingen.serestarbetsgivarerestafv3arbetsplatser86691336logotyperlogo.png
    logo_url_sanitized_rescaled: https://swedishjobs.se/thumbnail/httpswww.arbetsformedlingen.serestarbetsgivarerestafv3arbetsplatser86691336logotyperlogo-rescaled.png