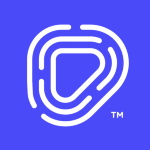 Recruitment Specialist - Work From Home [NB this opening has expired]
Occupation:
Rekryterare/Rekryteringskonsult
Employer:
Foundever
Workplace location:
Malmö
,
Skåne län
,
Sverige
Last application date:
2023-04-27
Publication date:
2023-03-28
Prerequisites
Languages: Engelska;
This opening in English: Click here to read this opening in English and other languages
Presentation:
Fulltime position for a Recruitment Specialist
We are looking for a new team member for the recruitment department!
Are you an outgoing, social individual, and are you someone who loves meeting and interact with many different people? Are you curious about recruitment and enjoy working in an international environment? Then this could be the next step for you!
About the role:
In your role as a Recruitment Specialist, you will be responsible for the entire recruitment process, from the moment a need arises until the candidates are in place at the office. This means everything from marketing, advertising, selection, interviewing, call reference and onboarding. You will mainly work towards our offices in Sweden but you'll also be involved with our Nordic offices in Cyprus. The role also involves administrative tasks as well as responsibility for social media, participation in events, fairs and networking and relationship building. Travel may occur to some extent.
We are a small team, and your role will therefore be broad, which is why tasks not presented above may occur.
About you:
We believe that you are a driven and innovative person. You enjoy working towards high set goals, at a fast pace. We believe that you are competitive while also enjoying working in a team. In order to thrive in the role with us, you should be social, outgoing, find it easy to make new contacts and at the same time be a good administrator. You should also enjoy juggling many tasks at the same time!
If you have experience in recruitment, Employer Branding, the call centre industry or within a process-controlled company, then it's a merit, but it's not a requirement. At Foundever, the company language is English, and you therefore need to be fluent in both a Nordic language and English, both spoken and written.
Requirement:
· Completed high school education
· Fluency in at least one Nordic language, as well as English, both written and spoken
Meritorious:
· Education in recruitment, or similar work experience
· Previous experience in customer service
· Previous sales experience
· Understanding of several Nordic languages
· Experience working in a process-controlled company
About us:
Foundever™ is a global leader in the industry for customer experience (CX). With more than 170 000 associates around the world, we're the team behind the best experiences for +750 of the worlds leading and digital brands. Our innovative CX-solutions, technology and expertise, is designed to support operative needs for our clients and deliver a seamless experience for the customers in the moments that matter.
Our company culture is imbued by our purpose: Create your best moments!
Terms:
Form of employment: Permanent employment with an initial trial period of 6 months
Degree of employment: Full-time
Place of employment: Remote; WAH
Start date: Immediately, by agreement
Salary and benefits: Fixed monthly salary as agreed, as well as a bonus scheme. Of course, we have collective agreements and healthcare subsidies.
If you have any questions, please contact Recruitment Team Manager therese.dickson@foundever.com
The position may be filled before the last advertising date, so submit your application today.
Record metadata
Click to view metadata

	
    id: 27357990
    external_id: null
    webpage_url: https://arbetsformedlingen.se/platsbanken/annonser/27357990
    logo_url: https://www.arbetsformedlingen.se/rest/arbetsgivare/rest/af/v3/arbetsplatser/86527843/logotyper/logo.png
    headline: Recruitment Specialist - Work From Home
    application_deadline: 2023-04-27T23:59:59
    number_of_vacancies: 1
    description: 
        text: Fulltime position for a Recruitment Specialist\nWe are looking for a new team member for the recruitment department!\nAre you an outgoing social individual and are you someone who loves meeting and interact with many different people? Are you curious about recruitment and enjoy working in an international environment? Then this could be the next step for you!\nAbout the role:\nIn your role as a Recruitment Specialist you will be responsible for the entire recruitment process from the moment a need arises until the candidates are in place at the office. This means everything from marketing advertising selection interviewing call reference and onboarding. You will mainly work towards our offices in Sweden but you'll also be involved with our Nordic offices in Cyprus. The role also involves administrative tasks as well as responsibility for social media participation in events fairs and networking and relationship building. Travel may occur to some extent.\nWe are a small team and your role will therefore be broad which is why tasks not presented above may occur.\nAbout you:\nWe believe that you are a driven and innovative person. You enjoy working towards high set goals at a fast pace. We believe that you are competitive while also enjoying working in a team. In order to thrive in the role with us you should be social outgoing find it easy to make new contacts and at the same time be a good administrator. You should also enjoy juggling many tasks at the same time!\nIf you have experience in recruitment Employer Branding the call centre industry or within a process-controlled company then it's a merit but it's not a requirement. At Foundever the company language is English and you therefore need to be fluent in both a Nordic language and English both spoken and written.\nRequirement:\n·        Completed high school education\n·        Fluency in at least one Nordic language as well as English both written and spoken\nMeritorious:\n·        Education in recruitment or similar work experience\n·        Previous experience in customer service\n·        Previous sales experience\n·        Understanding of several Nordic languages\n·        Experience working in a process-controlled company\n \nAbout us:\nFoundever™ is a global leader in the industry for customer experience (CX). With more than 170 000 associates around the world we're the team behind the best experiences for +750 of the worlds leading and digital brands. Our innovative CX-solutions technology and expertise is designed to support operative needs for our clients and deliver a seamless experience for the customers in the moments that matter. \n \nOur company culture is imbued by our purpose: Create your best moments!\nTerms:\nForm of employment: Permanent employment with an initial trial period of 6 months\nDegree of employment: Full-time\nPlace of employment: Remote; WAH\nStart date: Immediately by agreement\nSalary and benefits: Fixed monthly salary as agreed as well as a bonus scheme. Of course we have collective agreements and healthcare subsidies.\n \nIf you have any questions please contact Recruitment Team Manager therese.dickson@foundever.com\nThe position may be filled before the last advertising date so submit your application today.
        text_formatted: <p><strong>Fulltime position for a Recruitment Specialist</strong></p><p>We are looking for a new team member for the recruitment department!</p><p>Are you an outgoing social individual and are you someone who loves meeting and interact with many different people? Are you curious about recruitment and enjoy working in an international environment? Then this could be the next step for you!</p><p><strong>About the role:</strong></p><p>In your role as a Recruitment Specialist you will be responsible for the entire recruitment process from the moment a need arises until the candidates are in place at the office. This means everything from marketing advertising selection interviewing call reference and onboarding. You will mainly work towards our offices in Sweden but you'll also be involved with our Nordic offices in Cyprus. The role also involves administrative tasks as well as responsibility for social media participation in events fairs and networking and relationship building. Travel may occur to some extent.</p><p>We are a small team and your role will therefore be broad which is why tasks not presented above may occur.</p><p><strong>About you:</strong></p><p>We believe that you are a driven and innovative person. You enjoy working towards high set goals at a fast pace. We believe that you are competitive while also enjoying working in a team. In order to thrive in the role with us you should be social outgoing find it easy to make new contacts and at the same time be a good administrator. You should also enjoy juggling many tasks at the same time!</p><p>If you have experience in recruitment Employer Branding the call centre industry or within a process-controlled company then it's a merit but it's not a requirement. At Foundever the company language is English and you therefore need to be fluent in both a <strong>Nordic language and English</strong> both spoken and written.</p><p><strong>Requirement:</strong></p><p>·        Completed high school education</p><p>·        <strong>Fluency in at least one Nordic language as well as English both written and spoken</strong></p><p><strong>Meritorious:</strong></p><p>·        Education in recruitment or similar work experience</p><p>·        Previous experience in customer service</p><p>·        Previous sales experience</p><p>·        Understanding of several Nordic languages</p><p>·        Experience working in a process-controlled company</p><p> </p><p><strong>About us:</strong></p><p>Foundever™ is a global leader in the industry for customer experience (CX). With more than 170 000 associates around the world we're the team behind the best experiences for +750 of the worlds leading and digital brands. Our innovative CX-solutions technology and expertise is designed to support operative needs for our clients and deliver a seamless experience for the customers in the moments that matter. </p><p> </p><p><strong>Our company culture is imbued by our purpose: Create your best moments!</strong></p><p><strong>Terms:</strong></p><p><strong>Form of employment:</strong> Permanent employment with an initial trial period of 6 months</p><p><strong>Degree of employment:</strong> Full-time</p><p><strong>Place of employment:</strong> Remote; WAH</p><p><strong>Start date:</strong> Immediately by agreement</p><p><strong>Salary and benefits:</strong> Fixed monthly salary as agreed as well as a bonus scheme. Of course we have collective agreements and healthcare subsidies.</p><p> </p><p>If you have any <strong>questions</strong> please contact Recruitment Team Manager therese.dickson@foundever.com</p><p>The position may be filled before the last advertising date so submit your application today.</p><p> </p>
        company_information: null
        needs: null
        requirements: null
        conditions: null
    employment_type: 
        concept_id: PFZr_Syz_cUq
        label: Vanlig anställning
        legacy_ams_taxonomy_id: 1
    salary_type: 
        concept_id: oG8G_9cW_nRf
        label: Fast månads- vecko- eller timlön
        legacy_ams_taxonomy_id: 1
    salary_description: null
    duration: 
        concept_id: a7uU_j21_mkL
        label: Tills vidare
        legacy_ams_taxonomy_id: 1
    working_hours_type: 
        concept_id: 6YE1_gAC_R2G
        label: Heltid
        legacy_ams_taxonomy_id: 1
    scope_of_work: 
        min: 100
        max: 100
    access: null
    employer: 
        phone_number: null
        email: null
        url: null
        organization_number: 5564377439
        name: Foundever Sweden AB
        workplace: Foundever
    application_details: 
        information: null
        reference: null
        email: null
        via_af: false
        url: https://jobs.emea.sykes.com/vacancyinformation.aspx?vguid=fbc1b997-b8ab-4060-ae31-cbf8a27c1e6d
        other: null
    experience_required: true
    access_to_own_car: false
    driving_license_required: false
    driving_license: null
    occupation: 
        concept_id: QaQC_ozP_Bme
        label: Rekryterare/Rekryteringskonsult
        legacy_ams_taxonomy_id: 5404
    occupation_group: 
        concept_id: bjqk_F3A_5Hk
        label: Personal- och HR-specialister
        legacy_ams_taxonomy_id: 2423
    occupation_field: 
        concept_id: X82t_awd_Qyc
        label: Administration ekonomi juridik
        legacy_ams_taxonomy_id: 1
    workplace_address: 
        municipality: Malmö
        municipality_code: 1280
        municipality_concept_id: oYPt_yRA_Smm
        region: Skåne län
        region_code: 12
        region_concept_id: CaRE_1nn_cSU
        country: Sverige
        country_code: 199
        country_concept_id: i46j_HmG_v64
        street_address: null
        postcode: null
        city: null
        coordinates: 
            null
            null
    must_have: 
        skills: 
        languages: 
                weight: 10
                concept_id: NVxJ_hLg_TYS
                label: Engelska
                legacy_ams_taxonomy_id: 283
        work_experiences: 
        education: 
        education_level: 
    nice_to_have: 
        skills: 
        languages: 
                weight: 5
                concept_id: zSLA_vw2_FXN
                label: Svenska
                legacy_ams_taxonomy_id: 502
                weight: 5
                concept_id: Swhq_4Fg_qfm
                label: Finska
                legacy_ams_taxonomy_id: 292
                weight: 5
                concept_id: pnjj_2JX_Fub
                label: Norska
                legacy_ams_taxonomy_id: 404
                weight: 5
                concept_id: yGZ2_39H_oPN
                label: Danska
                legacy_ams_taxonomy_id: 274
        work_experiences: 
                weight: 5
                concept_id: QaQC_ozP_Bme
                label: Rekryterare/Rekryteringskonsult
                legacy_ams_taxonomy_id: 5404
        education: 
        education_level: 
    application_contacts: 
    publication_date: 2023-03-28T11:19:01
    last_publication_date: 2023-04-27T23:59:59
    removed: true
    removed_date: 2023-04-17T08:32:30
    source_type: VIA_ANNONSERA
    timestamp: 1679995141323
    application_deadline_short: 2023-04-27
    publication_date_short: 2023-03-28
    last_publication_date_short: 2023-04-27