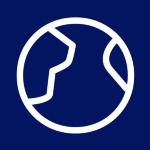 Remote in Norway | Social Media Analyst [NB this opening has expired]
Occupation:
Mjukvaruutvecklare
Employer:
Appen
Workplace location:
,
,
Norge
Last application date:
2023-06-30
Publication date:
2023-05-30
This opening in English:
Click here to read this opening in English and other languages
Presentation:
Mystery Shoppers will be completing and reviewing the shopping experience of eCommerce advertisers on a well-known social media platform.
Mystery Shoppers keep their purchases.
Mystery Shoppers are reimbursed for their purchases.
Who doesn't like free products? 
Key Requirements
Mystery Shoppers should have some disposable income to make purchases upfront.
Mystery Shoppers should be able to complete purchases within a short 1-week timeline.
Attention to detail and strong reading comprehension is a must.
Strong spoken and written fluency in English and Norwegian
Must be residing in Norway 
Don't miss the chance to earn extra income working from the comfort of your own home. This is a great opportunity for you and your friends!
• Work from home with flexible hours
• You can work on our projects around your other jobs 
Interesting right? Join our team! Be a Social Media Evaluator! 
Your contribution will impact the eCommerce services that we use every single day.
Apply Now!  
What to expect when you register: 
Create an Appen Account 
Choose Norwegian or English (Norway) as your primary language
Complete your profile and project registration 
Thank you and we hope to work with you soon! 
Required language: Norwegian
Record metadata
Click to view metadata

	
    id: 27669226
    external_id: 46-559370-9347-972
    webpage_url: https://arbetsformedlingen.se/platsbanken/annonser/27669226
    logo_url: https://www.arbetsformedlingen.se/rest/arbetsgivare/rest/af/v3/organisation/5593709347/logotyper/logo.png
    headline: Remote in Norway | Social Media Analyst
    application_deadline: 2023-06-30T23:59:59
    number_of_vacancies: 1
    description: 
        text: Mystery Shoppers will be completing and reviewing the shopping experience of eCommerce advertisers on a well-known social media platform.\nMystery Shoppers keep their purchases.\nMystery Shoppers are reimbursed for their purchases.\nWho doesn't like free products?\n \nKey Requirements\nMystery Shoppers should have some disposable income to make purchases upfront.\nMystery Shoppers should be able to complete purchases within a short 1-week timeline.\nAttention to detail and strong reading comprehension is a must.\nStrong spoken and written fluency in English and Norwegian\nMust be residing in Norway\n \nDon't miss the chance to earn extra income working from the comfort of your own home. This is a great opportunity for you and your friends!\n• Work from home with flexible hours\n• You can work on our projects around your other jobs\n \nInteresting right? Join our team! Be a Social Media Evaluator!\n \nYour contribution will impact the eCommerce services that we use every single day.\n\nApply Now!  \nWhat to expect when you register: \nCreate an Appen Account \nChoose Norwegian or English (Norway) as your primary language\nComplete your profile and project registration\n \nThank you and we hope to work with you soon! \n\r\n\r\nRequired language: Norwegian
        text_formatted: Mystery Shoppers will be completing and reviewing the shopping experience of eCommerce advertisers on a well-known social media platform.\nMystery Shoppers keep their purchases.\nMystery Shoppers are reimbursed for their purchases.\nWho doesn't like free products?\n \nKey Requirements\nMystery Shoppers should have some disposable income to make purchases upfront.\nMystery Shoppers should be able to complete purchases within a short 1-week timeline.\nAttention to detail and strong reading comprehension is a must.\nStrong spoken and written fluency in English and Norwegian\nMust be residing in Norway\n \nDon't miss the chance to earn extra income working from the comfort of your own home. This is a great opportunity for you and your friends!\n• Work from home with flexible hours\n• You can work on our projects around your other jobs\n \nInteresting right? Join our team! Be a Social Media Evaluator!\n \nYour contribution will impact the eCommerce services that we use every single day.\n\nApply Now! <link> \nWhat to expect when you register: \nCreate an Appen Account \nChoose Norwegian or English (Norway) as your primary language\nComplete your profile and project registration\n \nThank you and we hope to work with you soon! \n\r\n\r\nRequired language: Norwegian
        company_information: null
        needs: null
        requirements: null
        conditions: PartTime\r\nPart-Time
    employment_type: 
        concept_id: 9Wuo_2Yb_36E
        label: Arbete utomlands
        legacy_ams_taxonomy_id: 3
    salary_type: 
        concept_id: oG8G_9cW_nRf
        label: Fast månads- vecko- eller timlön
        legacy_ams_taxonomy_id: 1
    salary_description: Monthly
    duration: 
        concept_id: a7uU_j21_mkL
        label: Tills vidare
        legacy_ams_taxonomy_id: 1
    working_hours_type: 
        concept_id: 947z_JGS_Uk2
        label: Deltid
        legacy_ams_taxonomy_id: 2
    scope_of_work: 
        min: 0
        max: 100
    access: null
    employer: 
        phone_number: null
        email: null
        url: null
        organization_number: 5593709347
        name: Jobs Europe AB
        workplace: Appen
    application_details: 
        information: null
        reference: 972
        email: null
        via_af: false
        url: https://www.jobseurope.io/jobs/Remote-in-Norway-or-Social-Media-Analyst+972
        other: null
    experience_required: false
    access_to_own_car: false
    driving_license_required: false
    driving_license: null
    occupation: 
        concept_id: rQds_YGd_quU
        label: Mjukvaruutvecklare
        legacy_ams_taxonomy_id: 80
    occupation_group: 
        concept_id: DJh5_yyF_hEM
        label: Mjukvaru- och systemutvecklare m.fl.
        legacy_ams_taxonomy_id: 2512
    occupation_field: 
        concept_id: apaJ_2ja_LuF
        label: Data/IT
        legacy_ams_taxonomy_id: 3
    workplace_address: 
        municipality: null
        municipality_code: null
        municipality_concept_id: null
        region: null
        region_code: null
        region_concept_id: null
        country: Norge
        country_code: 155
        country_concept_id: QJgN_Zge_BzJ
        street_address: null
        postcode: null
        city: null
        coordinates: 
            null
            null
    must_have: 
        skills: 
        languages: 
        work_experiences: 
        education: 
        education_level: 
    nice_to_have: 
        skills: 
        languages: 
        work_experiences: 
        education: 
        education_level: 
    application_contacts: 
    publication_date: 2023-05-30T01:17:26
    last_publication_date: 2023-06-30T23:59:59
    removed: true
    removed_date: 2023-09-19T10:23:38
    source_type: VIA_PLATSBANKEN_DXA
    timestamp: 1685402246697
    application_deadline_short: 2023-06-30
    publication_date_short: 2023-05-30
    last_publication_date_short: 2023-06-30
    logo_url_sanitized_rescaled: https://swedishjobs.se/thumbnail/httpswww.arbetsformedlingen.serestarbetsgivarerestafv3organisation5593709347logotyperlogo-rescaled.png
    logo_url_sanitized: https://swedishjobs.se/thumbnail/httpswww.arbetsformedlingen.serestarbetsgivarerestafv3organisation5593709347logotyperlogo.png