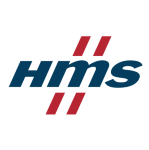 Senior Embedded Developer till bolag inom industriell kommunikation [NB this opening has expired]
Occupation:
Systemutvecklare/Programmerare
Employer:
HMS Networks
Workplace location:
Halmstad
,
Hallands län
,
Sverige
Last application date:
2023-09-21
Publication date:
2023-09-18
This opening in English:
Click here to read this opening in English and other languages
Presentation:
Senior Embedded Developer till bolag där hårdvara möter mjukvara. På HMS Networks kommer du få utveckla dina tekniska färdigheter i en innovativ och avslappnad atmosfär.
HMS Networks är ett företag vars teknologi gör det möjligt för industriell utrustning att kommunicera och dela information med sin omgivning. Här utvecklar man produkter som hjälper användare att bli mer uppkopplade, produktiva och hållbara.
Nu söker HMS avdelning Anybus Development dig – en erfaren Embedded Developer som vill bidra med din erfarenhet av mjukvaruarkitektur och framtagning av mjukvarukomponenter, både när det kommer till intern produktutveckling och skräddarsydda lösningar för kund.
---
Gå in direkt och gör en anonym lönematchning: https://jobnet.se/senior-embedded-developer-hms-networks?utm_source=arbetsformedlingen&utm_medium=annons&utm_content=hms-networks&utm_term=embedded-developer---
---
Rekryteringen sker via Jobnet.se där du även hittar bilder, videos och mer information om tjänsten och företaget.
Swedish is not required for this position.
Record metadata
Click to view metadata

	
    id: 28052602
    external_id: null
    original_id: null
    webpage_url: https://arbetsformedlingen.se/platsbanken/annonser/28052602
    logo_url: https://www.arbetsformedlingen.se/rest/arbetsgivare/rest/af/v3/arbetsplatser/88419033/logotyper/logo.png
    headline: Senior Embedded Developer till bolag inom industriell kommunikation
    application_deadline: 2023-09-21T23:59:59
    number_of_vacancies: 1
    description: 
        text: Senior Embedded Developer till bolag där hårdvara möter mjukvara. På HMS Networks kommer du få utveckla dina tekniska färdigheter i en innovativ och avslappnad atmosfär.\nHMS Networks är ett företag vars teknologi gör det möjligt för industriell utrustning att kommunicera och dela information med sin omgivning. Här utvecklar man produkter som hjälper användare att bli mer uppkopplade produktiva och hållbara. \nNu söker HMS avdelning Anybus Development dig – en erfaren Embedded Developer som vill bidra med din erfarenhet av mjukvaruarkitektur och framtagning av mjukvarukomponenter både när det kommer till intern produktutveckling och skräddarsydda lösningar för kund. \n---\nGå in direkt och gör en anonym lönematchning: https://jobnet.se/senior-embedded-developer-hms-networks?utm_source=arbetsformedlingen&utm_medium=annons&utm_content=hms-networks&utm_term=embedded-developer---\n---\nRekryteringen sker via Jobnet.se där du även hittar bilder videos och mer information om tjänsten och företaget.\nSwedish is not required for this position.
        text_formatted: <p><strong>Senior Embedded Developer till bolag där hårdvara möter mjukvara. På HMS Networks kommer du få utveckla dina tekniska färdigheter i en innovativ och avslappnad atmosfär.</strong></p><p>HMS Networks är ett företag vars teknologi gör det möjligt för industriell utrustning att kommunicera och dela information med sin omgivning. Här utvecklar man produkter som hjälper användare att bli mer uppkopplade produktiva och hållbara. </p><p>Nu söker HMS avdelning Anybus Development dig – en erfaren Embedded Developer som vill bidra med din erfarenhet av <strong>mjukvaruarkitektur</strong> och <strong>framtagning av mjukvarukomponenter</strong> både när det kommer till intern produktutveckling och skräddarsydda lösningar för kund. </p><p>---</p><p>Gå in direkt och gör en anonym lönematchning: https://jobnet.se/senior-embedded-developer-hms-networks?utm_source=arbetsformedlingen&amp;utm_medium=annons&amp;utm_content=hms-networks&amp;utm_term=embedded-developer---</p><p>---</p><p>Rekryteringen sker via Jobnet.se där du även hittar bilder videos och mer information om tjänsten och företaget.</p><p>Swedish is not required for this position.</p>
        company_information: null
        needs: null
        requirements: null
        conditions: null
    employment_type: 
        concept_id: PFZr_Syz_cUq
        label: Vanlig anställning
        legacy_ams_taxonomy_id: 1
    salary_type: 
        concept_id: oG8G_9cW_nRf
        label: Fast månads- vecko- eller timlön
        legacy_ams_taxonomy_id: 1
    salary_description: null
    duration: 
        concept_id: a7uU_j21_mkL
        label: Tills vidare
        legacy_ams_taxonomy_id: 1
    working_hours_type: 
        concept_id: 6YE1_gAC_R2G
        label: Heltid
        legacy_ams_taxonomy_id: 1
    scope_of_work: 
        min: 100
        max: 100
    access: null
    employer: 
        phone_number: null
        email: null
        url: null
        organization_number: 5593091696
        name: Jobnet AB
        workplace: HMS Networks
    application_details: 
        information: null
        reference: null
        email: null
        via_af: false
        url: https://jobnet.se/senior-embedded-developer-hms-networks?utm_source=arbetsformedlingen&utm_medium=annons&utm_content=hms-networks&utm_term=embedded-developer
        other: null
    experience_required: true
    access_to_own_car: false
    driving_license_required: false
    driving_license: null
    occupation: 
        concept_id: fg7B_yov_smw
        label: Systemutvecklare/Programmerare
        legacy_ams_taxonomy_id: 2419
    occupation_group: 
        concept_id: DJh5_yyF_hEM
        label: Mjukvaru- och systemutvecklare m.fl.
        legacy_ams_taxonomy_id: 2512
    occupation_field: 
        concept_id: apaJ_2ja_LuF
        label: Data/IT
        legacy_ams_taxonomy_id: 3
    workplace_address: 
        municipality: Halmstad
        municipality_code: 1380
        municipality_concept_id: kUQB_KdK_kAh
        region: Hallands län
        region_code: 13
        region_concept_id: wjee_qH2_yb6
        country: Sverige
        country_code: 199
        country_concept_id: i46j_HmG_v64
        street_address: Stationsgatan 37
        postcode: 30250
        city: Halmstad
        coordinates: 
            12.8626520071514054421868422650732100009918212890625
            56.6656135412742258949947427026927471160888671875
    must_have: 
        skills: 
        languages: 
        work_experiences: 
        education: 
        education_level: 
    nice_to_have: 
        skills: 
        languages: 
        work_experiences: 
        education: 
        education_level: 
    application_contacts: 
    publication_date: 2023-09-18T08:39:50
    last_publication_date: 2023-09-21T23:59:59
    removed: true
    removed_date: 2023-09-21T08:39:51
    source_type: VIA_ANNONSERA
    timestamp: 1695019190715
    application_deadline_short: 2023-09-21
    publication_date_short: 2023-09-18
    last_publication_date_short: 2023-09-21
    logo_url_sanitized: https://swedishjobs.se/thumbnail/httpswww.arbetsformedlingen.serestarbetsgivarerestafv3arbetsplatser88419033logotyperlogo.png
    logo_url_sanitized_rescaled: https://swedishjobs.se/thumbnail/httpswww.arbetsformedlingen.serestarbetsgivarerestafv3arbetsplatser88419033logotyperlogo-rescaled.png