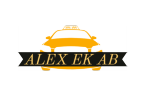 Taxiförare söks [NB this opening has expired]
Occupation:
Taxiförare/Taxichaufför
Employer:
Havsörnsvägen 6, 1102
Workplace location:
Stockholm
,
Stockholms län
,
Sverige
Last application date:
2023-10-23
Publication date:
2023-09-23
Prerequisites
Skills: Taxiförarlegitimation;
This opening in English: Click here to read this opening in English and other languages
Presentation:
Att köra taxi, betyder ni har arbetsplats i hela stora Stockholm och kanske hela Sverige. Har du taxilegitimation då för du anställning omgående. Du ska kunna köra taxi i hela stora Stockholm. Du ska respektera vår kunder och ger de bra service. Vi jobbar med Uber och Bolt samt Taxijakt
Öppen för alla
Vi fokuserar på din kompetens, inte dina övriga förutsättningar. Vi är öppna för att anpassa rollen eller arbetsplatsen efter dina behov.
Record metadata
Click to view metadata

	
    id: 28076004
    external_id: null
    original_id: null
    webpage_url: https://arbetsformedlingen.se/platsbanken/annonser/28076004
    logo_url: https://www.arbetsformedlingen.se/rest/arbetsgivare/rest/af/v3/arbetsplatser/88306961/logotyper/logo.png
    headline: Taxiförare söks
    application_deadline: 2023-10-23T23:59:59
    number_of_vacancies: 10
    description: 
        text: Att köra taxi betyder ni har arbetsplats i hela stora Stockholm och kanske hela Sverige. Har du taxilegitimation då för du anställning omgående. Du ska kunna köra taxi i hela stora Stockholm. Du ska respektera vår kunder och ger de bra service. Vi jobbar med Uber och Bolt samt Taxijakt\nÖppen för alla\nVi fokuserar på din kompetens inte dina övriga förutsättningar. Vi är öppna för att anpassa rollen eller arbetsplatsen efter dina behov.
        text_formatted: <p>Att köra taxi betyder ni har arbetsplats i hela stora Stockholm och kanske hela Sverige. Har du taxilegitimation då för du anställning omgående. Du ska kunna köra taxi i hela stora Stockholm. Du ska respektera vår kunder och ger de bra service. Vi jobbar med Uber och Bolt samt Taxijakt</p><p id=\oppenforalla\>Öppen för alla\nVi fokuserar på din kompetens inte dina övriga förutsättningar. Vi är öppna för att anpassa rollen eller arbetsplatsen efter dina behov.</p>
        company_information: null
        needs: null
        requirements: null
        conditions: null
    employment_type: 
        concept_id: PFZr_Syz_cUq
        label: Vanlig anställning
        legacy_ams_taxonomy_id: 1
    salary_type: 
        concept_id: vVtj_qm6_GQu
        label: Rörlig ackords- eller provisionslön
        legacy_ams_taxonomy_id: 8
    salary_description: null
    duration: 
        concept_id: a7uU_j21_mkL
        label: Tills vidare
        legacy_ams_taxonomy_id: 1
    working_hours_type: 
        concept_id: 6YE1_gAC_R2G
        label: Heltid
        legacy_ams_taxonomy_id: 1
    scope_of_work: 
        min: 100
        max: 100
    access: null
    employer: 
        phone_number: null
        email: null
        url: null
        organization_number: 5590076567
        name: Alex EK AB
        workplace: Havsörnsvägen 6 1102
    application_details: 
        information: null
        reference: Ansökan som taxiförare
        email: alexekab@hotmail.com
        via_af: false
        url: null
        other: 0739399700
    experience_required: true
    access_to_own_car: false
    driving_license_required: true
    driving_license: 
            concept_id: VTK8_WRx_GcM
            label: B
            legacy_ams_taxonomy_id: 3
    occupation: 
        concept_id: ZS86_sdx_bx5
        label: Taxiförare/Taxichaufför
        legacy_ams_taxonomy_id: 6242
    occupation_group: 
        concept_id: ffz2_2n3_R7g
        label: Taxiförare m.fl.
        legacy_ams_taxonomy_id: 8321
    occupation_field: 
        concept_id: ASGV_zcE_bWf
        label: Transport distribution lager
        legacy_ams_taxonomy_id: 19
    workplace_address: 
        municipality: Stockholm
        municipality_code: 0180
        municipality_concept_id: AvNB_uwa_6n6
        region: Stockholms län
        region_code: 01
        region_concept_id: CifL_Rzy_Mku
        country: Sverige
        country_code: 199
        country_concept_id: i46j_HmG_v64
        street_address: Havsörnsvägen 6 1102
        postcode: 12349
        city: Farsta
        coordinates: 
            18.0629249581886739406400010921061038970947265625
            59.24639362137241249683938804082572460174560546875
    must_have: 
        skills: 
                weight: 10
                concept_id: Tpvt_9yv_KAw
                label: Taxiförarlegitimation
                legacy_ams_taxonomy_id: 4921
        languages: 
        work_experiences: 
        education: 
        education_level: 
    nice_to_have: 
        skills: 
        languages: 
        work_experiences: 
        education: 
        education_level: 
    application_contacts: 
            name: Even Konda
            description: null
            email: null
            telephone: 0739399700
            contact_type: ägare
    publication_date: 2023-09-23T18:33:25
    last_publication_date: 2023-10-23T23:59:59
    removed: true
    removed_date: 2023-10-24T00:19:11
    source_type: VIA_ANNONSERA
    timestamp: 1695486805449
    application_deadline_short: 2023-10-23
    publication_date_short: 2023-09-23
    last_publication_date_short: 2023-10-23
    logo_url_sanitized: https://swedishjobs.se/thumbnail/httpswww.arbetsformedlingen.serestarbetsgivarerestafv3arbetsplatser88306961logotyperlogo.png
    logo_url_sanitized_rescaled: https://swedishjobs.se/thumbnail/httpswww.arbetsformedlingen.serestarbetsgivarerestafv3arbetsplatser88306961logotyperlogo-rescaled.png