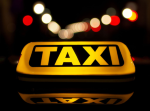 Taxiförare - HELGER - 4000-5000+ kr inkört/dag! [NB this opening has expired]
Occupation:
Taxiförare/Taxichaufför
Employer:
Cab 365 AB
Workplace location:
Haninge
,
Stockholms län
,
Sverige
Last application date:
2023-10-25
Publication date:
2023-09-25
Prerequisites
Work experiences: Taxiförare/Taxichaufför;
Languages: Svenska;
Skills: Taxiförarlegitimation;
This opening in English: Click here to read this opening in English and other languages
Presentation:
Ring gärna! Tel. 076 178 8181
Vi är ett åkeri hos Haninge och Nynäshamns Taxi.
Du måste ha Taxiförarlegitimation.
Vi har nya färdtjänst priser - våra andra förare kör in runt 4000kr/dag. Ofta högre.
Nu söker vi taxiförare på helger. Bilen är en vanlig taxi, med automat växellåda.
Helger - man kör dagtid varje Lördag och Söndag. Finns också möjlighet att jobba kväll under arbetsveckan Mån-Fre om man vill, men det är frivilligt.
Du får provisionslön. Vi har kollektivavtal med BA, och FORA.
God serviceförmåga är jätte viktigt för oss!
Record metadata
Click to view metadata

	
    id: 28078944
    external_id: null
    original_id: null
    webpage_url: https://arbetsformedlingen.se/platsbanken/annonser/28078944
    logo_url: https://www.arbetsformedlingen.se/rest/arbetsgivare/rest/af/v3/arbetsplatser/88035842/logotyper/logo.png
    headline: Taxiförare - HELGER - 4000-5000+ kr inkört/dag!
    application_deadline: 2023-10-25T23:59:59
    number_of_vacancies: 2
    description: 
        text: Ring gärna! Tel. 076 178 8181\nVi är ett åkeri hos Haninge och Nynäshamns Taxi.\nDu måste ha Taxiförarlegitimation.\nVi har nya färdtjänst priser - våra andra förare kör in runt 4000kr/dag. Ofta högre.\nNu söker vi taxiförare på helger. Bilen är en vanlig taxi med automat växellåda.\nHelger - man kör dagtid varje Lördag och Söndag. Finns också möjlighet att jobba kväll under arbetsveckan Mån-Fre om man vill men det är frivilligt.\nDu får provisionslön. Vi har kollektivavtal med BA och FORA.\nGod serviceförmåga är jätte viktigt för oss!
        text_formatted: <p>Ring gärna! Tel. 076 178 8181</p><p>Vi är ett åkeri hos Haninge och Nynäshamns Taxi.</p><p>Du måste ha Taxiförarlegitimation.</p><p>Vi har nya färdtjänst priser - våra andra förare kör in runt 4000kr/dag. Ofta högre.</p><p><strong>Nu söker vi taxiförare på helger.</strong> Bilen är en vanlig taxi med automat växellåda.</p><p><strong>Helger - man kör dagtid varje Lördag och Söndag. </strong>Finns också möjlighet att jobba kväll under arbetsveckan Mån-Fre om man vill men det är frivilligt.</p><p>Du får provisionslön. Vi har kollektivavtal med BA och FORA.</p><p>God serviceförmåga är jätte viktigt för oss!</p>
        company_information: null
        needs: null
        requirements: null
        conditions: null
    employment_type: 
        concept_id: PFZr_Syz_cUq
        label: Vanlig anställning
        legacy_ams_taxonomy_id: 1
    salary_type: 
        concept_id: vVtj_qm6_GQu
        label: Rörlig ackords- eller provisionslön
        legacy_ams_taxonomy_id: 8
    salary_description: null
    duration: 
        concept_id: a7uU_j21_mkL
        label: Tills vidare
        legacy_ams_taxonomy_id: 1
    working_hours_type: 
        concept_id: 6YE1_gAC_R2G
        label: Heltid
        legacy_ams_taxonomy_id: 1
    scope_of_work: 
        min: 100
        max: 100
    access: null
    employer: 
        phone_number: null
        email: null
        url: null
        organization_number: 5592448954
        name: Cab 365 AB
        workplace: Cab 365 AB
    application_details: 
        information: null
        reference: Taxi - HELG
        email: cab365ab@gmail.com
        via_af: false
        url: null
        other: Ring eller SMS till 076 178 8181
    experience_required: true
    access_to_own_car: false
    driving_license_required: true
    driving_license: 
            concept_id: VTK8_WRx_GcM
            label: B
            legacy_ams_taxonomy_id: 3
    occupation: 
        concept_id: ZS86_sdx_bx5
        label: Taxiförare/Taxichaufför
        legacy_ams_taxonomy_id: 6242
    occupation_group: 
        concept_id: ffz2_2n3_R7g
        label: Taxiförare m.fl.
        legacy_ams_taxonomy_id: 8321
    occupation_field: 
        concept_id: ASGV_zcE_bWf
        label: Transport distribution lager
        legacy_ams_taxonomy_id: 19
    workplace_address: 
        municipality: Haninge
        municipality_code: 0136
        municipality_concept_id: Q7gp_9dT_k2F
        region: Stockholms län
        region_code: 01
        region_concept_id: CifL_Rzy_Mku
        country: Sverige
        country_code: 199
        country_concept_id: i46j_HmG_v64
        street_address: null
        postcode: null
        city: null
        coordinates: 
            null
            null
    must_have: 
        skills: 
                weight: 10
                concept_id: Tpvt_9yv_KAw
                label: Taxiförarlegitimation
                legacy_ams_taxonomy_id: 4921
        languages: 
                weight: 10
                concept_id: zSLA_vw2_FXN
                label: Svenska
                legacy_ams_taxonomy_id: 502
        work_experiences: 
                weight: 10
                concept_id: ZS86_sdx_bx5
                label: Taxiförare/Taxichaufför
                legacy_ams_taxonomy_id: 6242
        education: 
        education_level: 
    nice_to_have: 
        skills: 
        languages: 
        work_experiences: 
        education: 
        education_level: 
    application_contacts: 
            name: Juho Kaitera
            description: null
            email: null
            telephone: 076 178 8181
            contact_type: null
    publication_date: 2023-09-25T12:04:41
    last_publication_date: 2023-10-25T23:59:59
    removed: true
    removed_date: 2023-10-26T00:17:54
    source_type: VIA_ANNONSERA
    timestamp: 1695636301301
    application_deadline_short: 2023-10-25
    publication_date_short: 2023-09-25
    last_publication_date_short: 2023-10-25
    logo_url_sanitized: https://swedishjobs.se/thumbnail/httpswww.arbetsformedlingen.serestarbetsgivarerestafv3arbetsplatser88035842logotyperlogo.png
    logo_url_sanitized_rescaled: https://swedishjobs.se/thumbnail/httpswww.arbetsformedlingen.serestarbetsgivarerestafv3arbetsplatser88035842logotyperlogo-rescaled.png