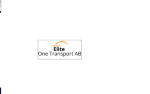 Taxiförare Sökes Skogås/Farsta [NB this opening has expired]
Occupation:
Taxiförare/Taxichaufför
Employer:
Elite One Transport AB
Workplace location:
Huddinge
,
Stockholms län
,
Sverige
Last application date:
2023-10-27
Publication date:
2023-09-27
This opening in English:
Click here to read this opening in English and other languages
Presentation:
Hej Just nu har vi en tjänst att erbjuda dig som har Taxiförarlegitimation och vill ha bra betald.
Vi betalar högst i branschen !!!
Ring på 0733508945 för mer info!
Vi behöver flera förare på heltid/deltid eller extra för helt nya bilar med full utrustning som ni ska köra för Uber/Bolt och Taxijakt. Ni får jätte gärna behålla bilen och parkera i egen parkering.
Högsta lön i branschen och chans för fast anställning, tjänstetelefon och andra förmåner finns också.
Ring på 0733508945 för mer info!
#jobbjustnu
Öppen för alla
Vi fokuserar på din kompetens, inte dina övriga förutsättningar. Vi är öppna för att anpassa rollen eller arbetsplatsen efter dina behov.
Record metadata
Click to view metadata

	
    id: 28091130
    external_id: null
    original_id: null
    webpage_url: https://arbetsformedlingen.se/platsbanken/annonser/28091130
    logo_url: https://www.arbetsformedlingen.se/rest/arbetsgivare/rest/af/v3/arbetsplatser/87306701/logotyper/logo.png
    headline: Taxiförare Sökes Skogås/Farsta 
    application_deadline: 2023-10-27T23:59:59
    number_of_vacancies: 1
    description: 
        text: Hej Just nu har vi en tjänst att erbjuda dig som har Taxiförarlegitimation och vill ha bra betald.\nVi betalar högst i branschen !!!\nRing på 0733508945 för mer info!\nVi behöver flera förare på heltid/deltid eller extra för helt nya bilar med full utrustning som ni ska köra för Uber/Bolt och Taxijakt. Ni får jätte gärna behålla bilen och parkera i egen parkering.\n\n\nHögsta lön i branschen och chans för fast anställning tjänstetelefon och andra förmåner finns också.\nRing på 0733508945 för mer info!\n\n\n#jobbjustnu\nÖppen för alla\nVi fokuserar på din kompetens inte dina övriga förutsättningar. Vi är öppna för att anpassa rollen eller arbetsplatsen efter dina behov.
        text_formatted: <p>Hej Just nu har vi en tjänst att erbjuda dig som har Taxiförarlegitimation och vill ha bra betald.</p><p>Vi betalar högst i branschen !!!</p><p><strong><u>Ring på 0733508945 för mer info!</u></strong></p><p>Vi behöver flera förare på heltid/deltid eller extra för helt nya bilar med full utrustning som ni ska köra för Uber/Bolt och Taxijakt. Ni får jätte gärna behålla bilen och parkera i egen parkering.</p><p><br></p><p>Högsta lön i branschen och chans för fast anställning tjänstetelefon och andra förmåner finns också.</p><p><strong><u>Ring på 0733508945 för mer info!</u></strong></p><p><br></p><p>#jobbjustnu</p><p id=\oppenforalla\>Öppen för alla\nVi fokuserar på din kompetens inte dina övriga förutsättningar. Vi är öppna för att anpassa rollen eller arbetsplatsen efter dina behov.</p>
        company_information: null
        needs: null
        requirements: null
        conditions: null
    employment_type: 
        concept_id: PFZr_Syz_cUq
        label: Vanlig anställning
        legacy_ams_taxonomy_id: 1
    salary_type: 
        concept_id: vVtj_qm6_GQu
        label: Rörlig ackords- eller provisionslön
        legacy_ams_taxonomy_id: 8
    salary_description: null
    duration: 
        concept_id: a7uU_j21_mkL
        label: Tills vidare
        legacy_ams_taxonomy_id: 1
    working_hours_type: 
        concept_id: 6YE1_gAC_R2G
        label: Heltid
        legacy_ams_taxonomy_id: 1
    scope_of_work: 
        min: 100
        max: 100
    access: null
    employer: 
        phone_number: null
        email: null
        url: null
        organization_number: 5592133390
        name: Elite One Transport AB
        workplace: Elite One Transport AB
    application_details: 
        information: null
        reference: null
        email: muiz.rana@hotmail.com
        via_af: false
        url: null
        other: null
    experience_required: true
    access_to_own_car: false
    driving_license_required: true
    driving_license: 
            concept_id: VTK8_WRx_GcM
            label: B
            legacy_ams_taxonomy_id: 3
    occupation: 
        concept_id: ZS86_sdx_bx5
        label: Taxiförare/Taxichaufför
        legacy_ams_taxonomy_id: 6242
    occupation_group: 
        concept_id: ffz2_2n3_R7g
        label: Taxiförare m.fl.
        legacy_ams_taxonomy_id: 8321
    occupation_field: 
        concept_id: ASGV_zcE_bWf
        label: Transport distribution lager
        legacy_ams_taxonomy_id: 19
    workplace_address: 
        municipality: Huddinge
        municipality_code: 0126
        municipality_concept_id: g1Gc_aXK_EKu
        region: Stockholms län
        region_code: 01
        region_concept_id: CifL_Rzy_Mku
        country: Sverige
        country_code: 199
        country_concept_id: i46j_HmG_v64
        street_address: Storvretsvägen 56D Lgh 1001
        postcode: 14234
        city: Skogås
        coordinates: 
            18.1444529448776989966063410975039005279541015625
            59.2223539759322505915406509302556514739990234375
    must_have: 
        skills: 
        languages: 
        work_experiences: 
        education: 
        education_level: 
    nice_to_have: 
        skills: 
        languages: 
        work_experiences: 
        education: 
        education_level: 
    application_contacts: 
    publication_date: 2023-09-27T20:40:10
    last_publication_date: 2023-10-27T23:59:59
    removed: true
    removed_date: 2023-10-04T17:10:24
    source_type: VIA_ANNONSERA
    timestamp: 1695840010504
    application_deadline_short: 2023-10-27
    publication_date_short: 2023-09-27
    last_publication_date_short: 2023-10-27
    logo_url_sanitized: https://swedishjobs.se/thumbnail/httpswww.arbetsformedlingen.serestarbetsgivarerestafv3arbetsplatser87306701logotyperlogo.png
    logo_url_sanitized_rescaled: https://swedishjobs.se/thumbnail/httpswww.arbetsformedlingen.serestarbetsgivarerestafv3arbetsplatser87306701logotyperlogo-rescaled.png