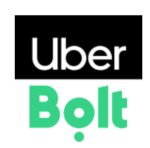 Behöver Taxichaufför i Malmö [NB this opening has expired]
Occupation:
Taxiförare/Taxichaufför
Employer:
Ahsan Zara
Workplace location:
Svalöv
,
Skåne län
,
Sverige
Last application date:
2023-10-28
Publication date:
2023-09-28
This opening in English:
Click here to read this opening in English and other languages
Presentation:
Vi anställer taxichauffören.
Vi behöver en taxichaufför för natten.
För att ansöka om denna tjänst krävs svenskt taxikort!
för mer information eller detaljer kan du kontakta oss på:
E-post: grateorion@gmail.com
Tel: 0763124474
Öppen för alla
Vi fokuserar på din kompetens, inte dina övriga förutsättningar. Vi är öppna för att anpassa rollen eller arbetsplatsen efter dina behov.
Record metadata
Click to view metadata

	
    id: 28095173
    external_id: null
    original_id: null
    webpage_url: https://arbetsformedlingen.se/platsbanken/annonser/28095173
    logo_url: https://www.arbetsformedlingen.se/rest/arbetsgivare/rest/af/v3/arbetsplatser/88340798/logotyper/logo.png
    headline: Behöver Taxichaufför i Malmö
    application_deadline: 2023-10-28T23:59:59
    number_of_vacancies: 5
    description: 
        text: Vi anställer taxichauffören.\nVi behöver en taxichaufför för natten.\nFör att ansöka om denna tjänst krävs svenskt taxikort!\nför mer information eller detaljer kan du kontakta oss på:\nE-post: grateorion@gmail.com\nTel: 0763124474\nÖppen för alla\nVi fokuserar på din kompetens inte dina övriga förutsättningar. Vi är öppna för att anpassa rollen eller arbetsplatsen efter dina behov.
        text_formatted: <p><em><u>Vi anställer taxichauffören.</u></em></p><p>Vi behöver en taxichaufför för natten.</p><p><strong>För att ansöka om denna tjänst krävs svenskt taxikort!</strong></p><p>för mer information eller detaljer kan du kontakta oss på:</p><p><strong><em><u>E-post: grateorion@gmail.com</u></em></strong></p><p><strong><em><u>Tel: 0763124474</u></em></strong></p><p id=\oppenforalla\>Öppen för alla\nVi fokuserar på din kompetens inte dina övriga förutsättningar. Vi är öppna för att anpassa rollen eller arbetsplatsen efter dina behov.</p>
        company_information: null
        needs: null
        requirements: null
        conditions: null
    employment_type: 
        concept_id: PFZr_Syz_cUq
        label: Vanlig anställning
        legacy_ams_taxonomy_id: 1
    salary_type: 
        concept_id: vVtj_qm6_GQu
        label: Rörlig ackords- eller provisionslön
        legacy_ams_taxonomy_id: 8
    salary_description: null
    duration: 
        concept_id: a7uU_j21_mkL
        label: Tills vidare
        legacy_ams_taxonomy_id: 1
    working_hours_type: 
        concept_id: 6YE1_gAC_R2G
        label: Heltid
        legacy_ams_taxonomy_id: 1
    scope_of_work: 
        min: 100
        max: 100
    access: null
    employer: 
        phone_number: null
        email: null
        url: null
        organization_number: null
        name: Ahsan Zara
        workplace: Ahsan Zara
    application_details: 
        information: null
        reference: null
        email: grateorion@gmail.com
        via_af: false
        url: null
        other: Via email (GRATEORION@GMAIL.COM)
    experience_required: true
    access_to_own_car: false
    driving_license_required: false
    driving_license: null
    occupation: 
        concept_id: ZS86_sdx_bx5
        label: Taxiförare/Taxichaufför
        legacy_ams_taxonomy_id: 6242
    occupation_group: 
        concept_id: ffz2_2n3_R7g
        label: Taxiförare m.fl.
        legacy_ams_taxonomy_id: 8321
    occupation_field: 
        concept_id: ASGV_zcE_bWf
        label: Transport distribution lager
        legacy_ams_taxonomy_id: 19
    workplace_address: 
        municipality: Svalöv
        municipality_code: 1214
        municipality_concept_id: 2r6J_g2w_qp5
        region: Skåne län
        region_code: 12
        region_concept_id: CaRE_1nn_cSU
        country: Sverige
        country_code: 199
        country_concept_id: i46j_HmG_v64
        street_address: Baregatan 7
        postcode: 26833
        city: Svalöv
        coordinates: 
            13.106481385722933197257589199580252170562744140625
            55.9115015665071979356071096844971179962158203125
    must_have: 
        skills: 
        languages: 
        work_experiences: 
        education: 
        education_level: 
    nice_to_have: 
        skills: 
        languages: 
        work_experiences: 
        education: 
        education_level: 
    application_contacts: 
    publication_date: 2023-09-28T22:04:39
    last_publication_date: 2023-10-28T23:59:59
    removed: true
    removed_date: 2023-10-29T00:32:40
    source_type: VIA_ANNONSERA
    timestamp: 1695931479077
    application_deadline_short: 2023-10-28
    publication_date_short: 2023-09-28
    last_publication_date_short: 2023-10-28
    logo_url_sanitized_rescaled: https://swedishjobs.se/thumbnail/httpswww.arbetsformedlingen.serestarbetsgivarerestafv3arbetsplatser88340798logotyperlogo-rescaled.png
    logo_url_sanitized: https://swedishjobs.se/thumbnail/httpswww.arbetsformedlingen.serestarbetsgivarerestafv3arbetsplatser88340798logotyperlogo.png